30×30 Watercolor 2019, Part 1
The 30×30 Direct Watercolor Challenge 2019 has been great encouragement for me to sketch more this month. (You can also see what I completed last year). The guidelines of the challenge suggest to dive straight in to watercolor with no preliminary sketching, and I'm using the opportunity to paint small and fast. In preparation for my next expedition–Witnessing Climate Change, 45 Years in the Arctic–I've been starting to explore imagery from Cooper Island, using inspiration such as . Each sketch is approximately 3.5″ x 5.5″, and I've also been playing with the colors Big Impact Special Edition Pocket Palette.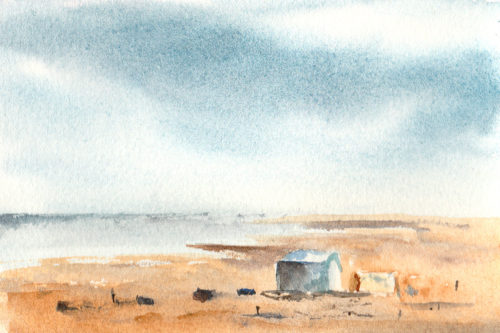 The palette includes some of my favorite colors, including yellow ochre and cerulean blue chromium. Much of what I anticipate observing includes subtle changes in the complementary colors of blues, greys, against oranges and browns.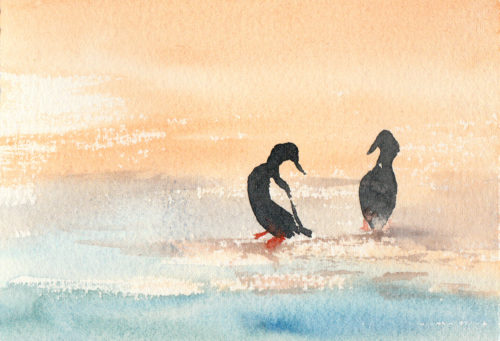 Experimenting with Daniel Smith's lavender has been an unexpected delight. It's a wonderful short-cut for my favorite semi-opaque dusty mixes.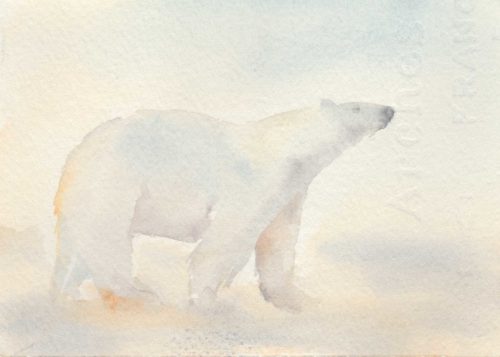 While sketching, I'm thinking about simplifying and focusing on light and gesture.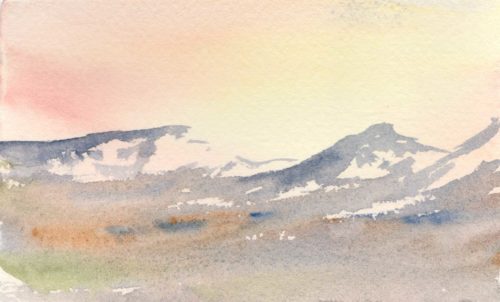 The scientist I'm collaborating with, George Divoky, researches Black Guillemots on Cooper Island. Guillemots are seabirds that are members of the auk or alcid family. They have bright red feet and bright red mouth.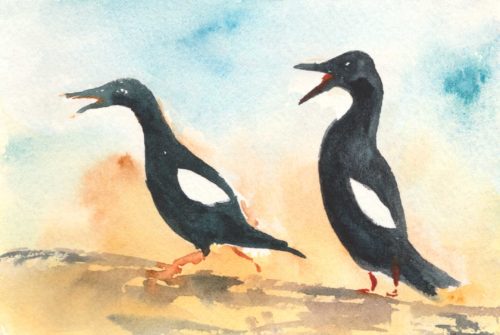 I think they're pretty cute. I'm mixing my darks with Ultramarine and Burnt Sienna.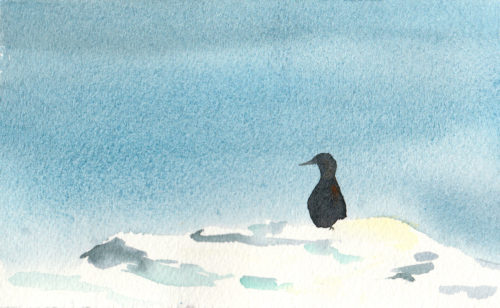 Cooper Island is located just 25 miles east of Point Barrow and I'll be spending some time in the town of Utqiagvik (formerly Barrow) when not on the Island.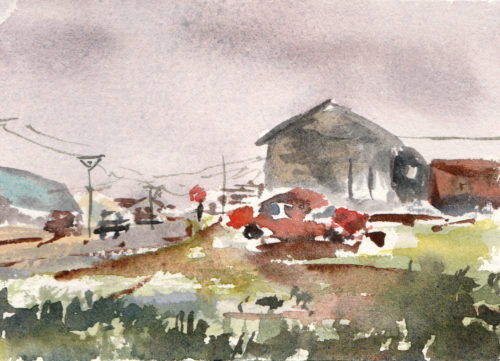 I'd like to practice more sketches of buildings and roads, loosely depicting the emotional feel of them without every detail. These next sketches I completed while out with family. They're fast and simple, and I think I could have focused more on big shapes and mixing wet-on-wet colors into each other. I always remind myself, practice not perfection.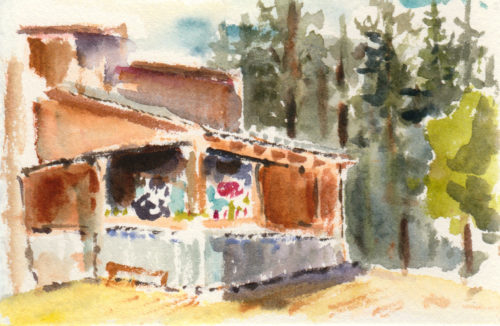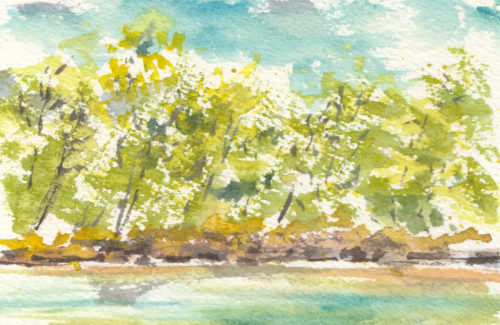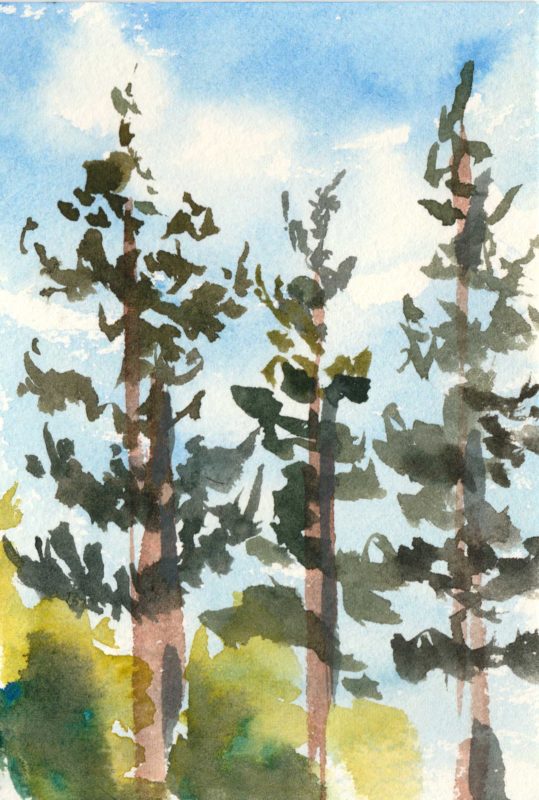 People are a subject I'd like to study more, too. I'm much more comfortable with landscapes. This is a quick sketch of my daughter playing with a friend.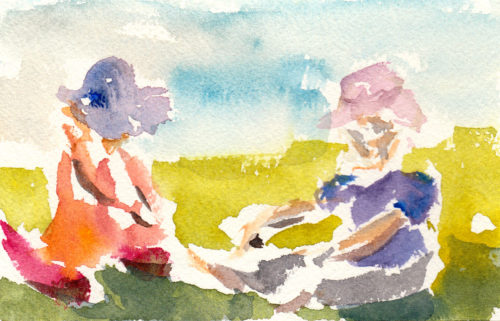 I find many of my moments to sketch in the time "in between," in between errands, in between transit, sometimes it's just a few minutes, but even so, it's fun to pull out my Art Toolkit and splash some paint on paper. This was a fast sketch completed while my daughter played, looking over the Salish Sea.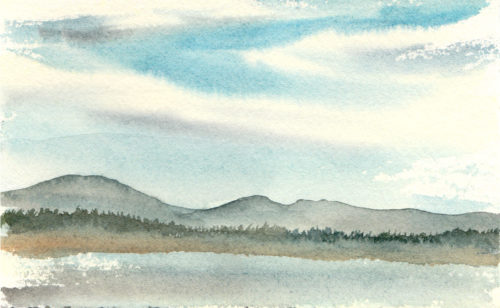 I'll post the remainder of my 30×30 sketches in a follow-up post, stay tuned and happy sketching!