Sketching with Che & Stella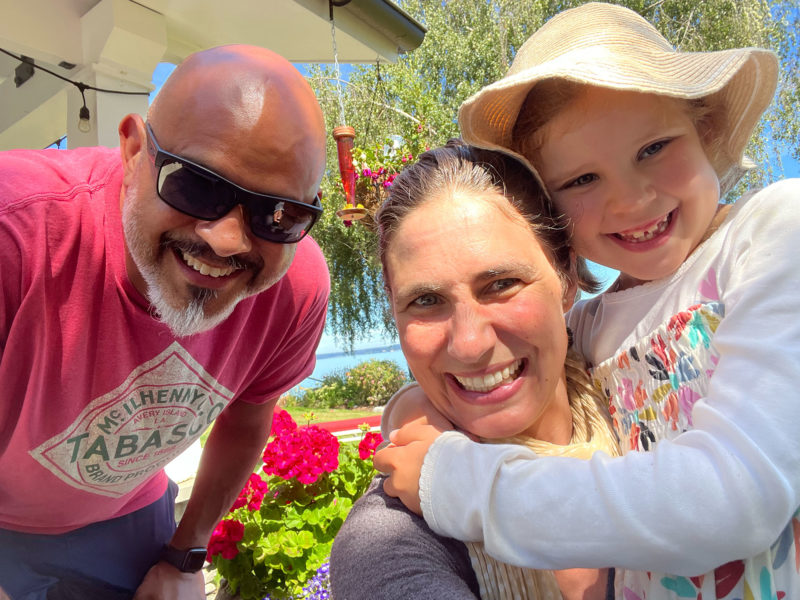 I had a memorable day of sketching last weekend with my dear friend Che Lopez and my daughter Stella. We had a special painting project for a friend and spent the afternoon in a colorful garden along an inlet of the Salish Sea.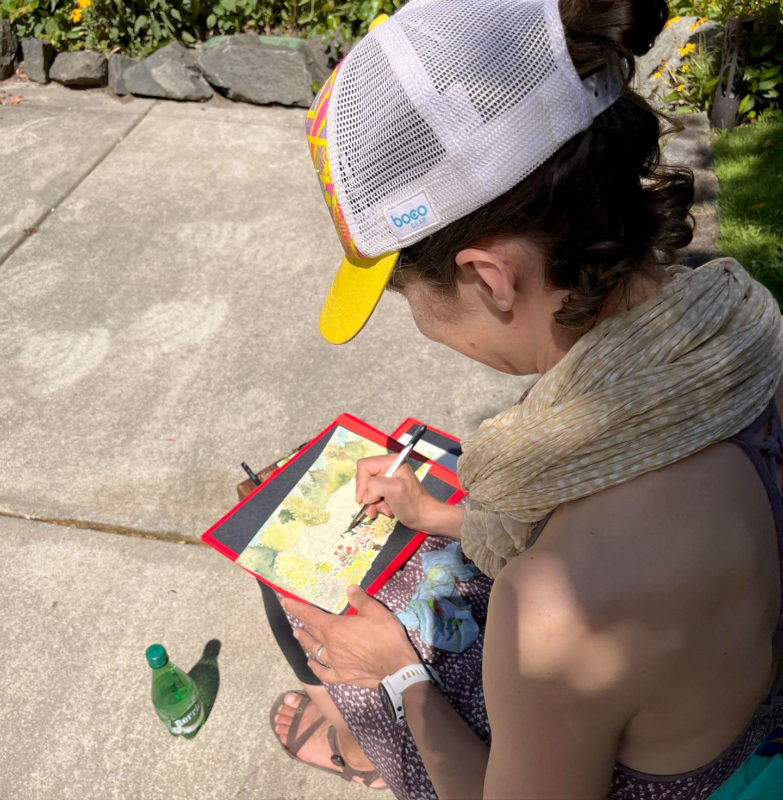 I worked with ink and watercolor, and Che painted loosely with watercolor. Che is one of my favorite painting friends—he brings a great sense of humor and positivity to everything he does, and his light-filled art always inspires me.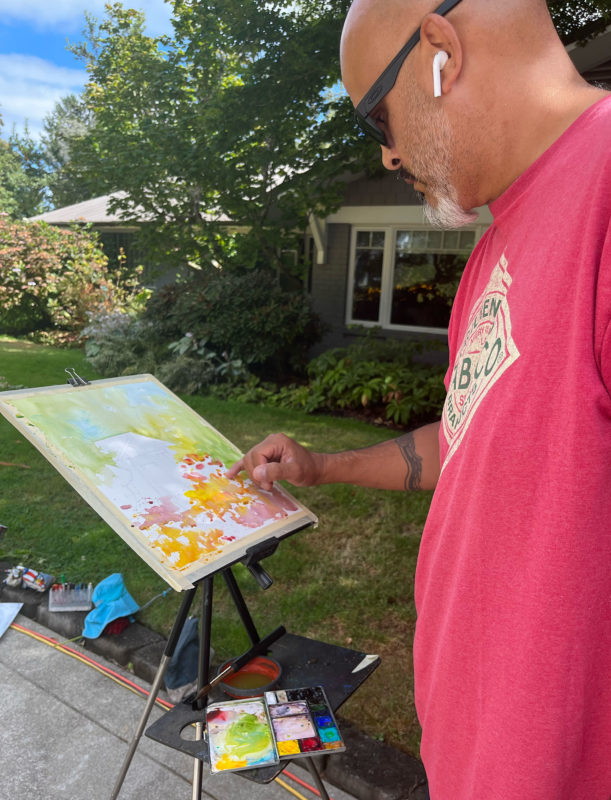 Here's my first sketch, completed on my favorite cream-toned Arches Cover 140lb paper.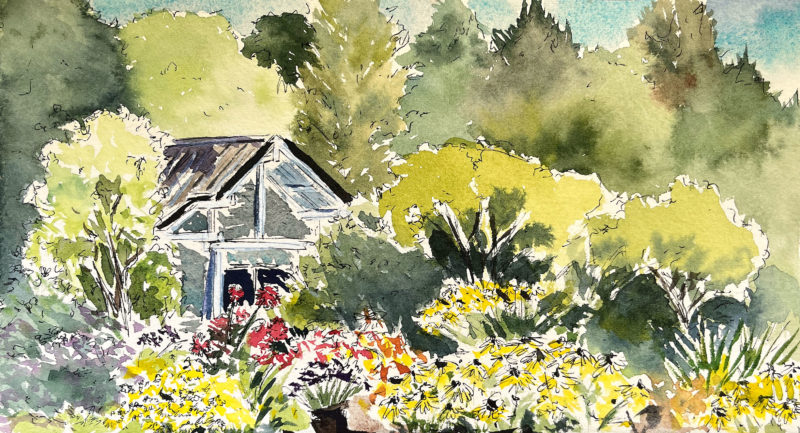 Here's Che's vibrant colors. I love the energy he brought the foreground with splattered paint!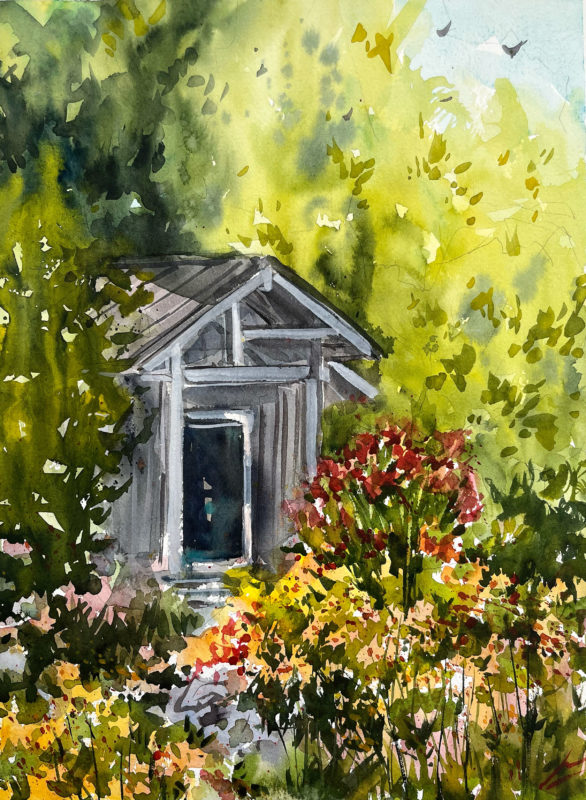 My daughter Stella sketched as well, discovering the details and colors of the flowers. I especially love the friendly bees, she added—they were buzzing all around the garden! In the end, she explored making marks with a flower, commenting, "it's not a nature sketch without some nature in it!"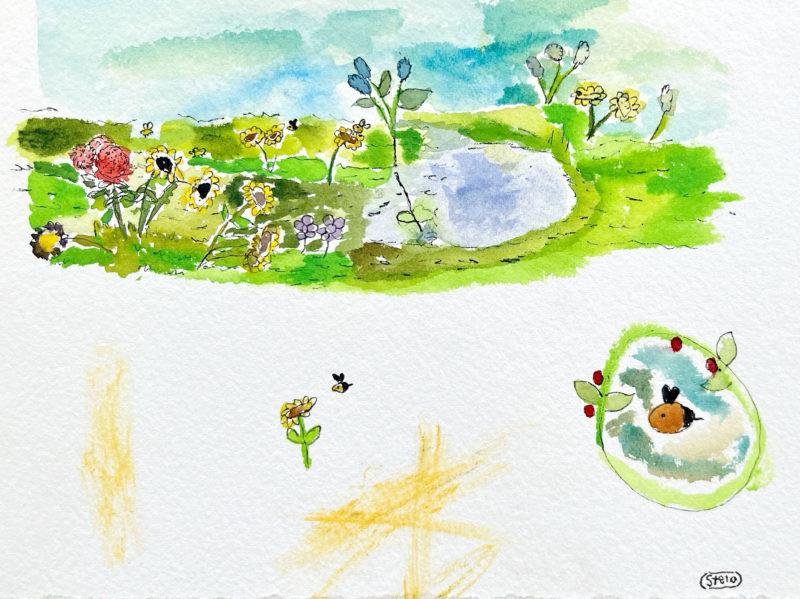 We had time and energy for one more sketch looking out along the inlet of the Salish Sea. I included some elements of the garden while Che focused on Mt. Rainier.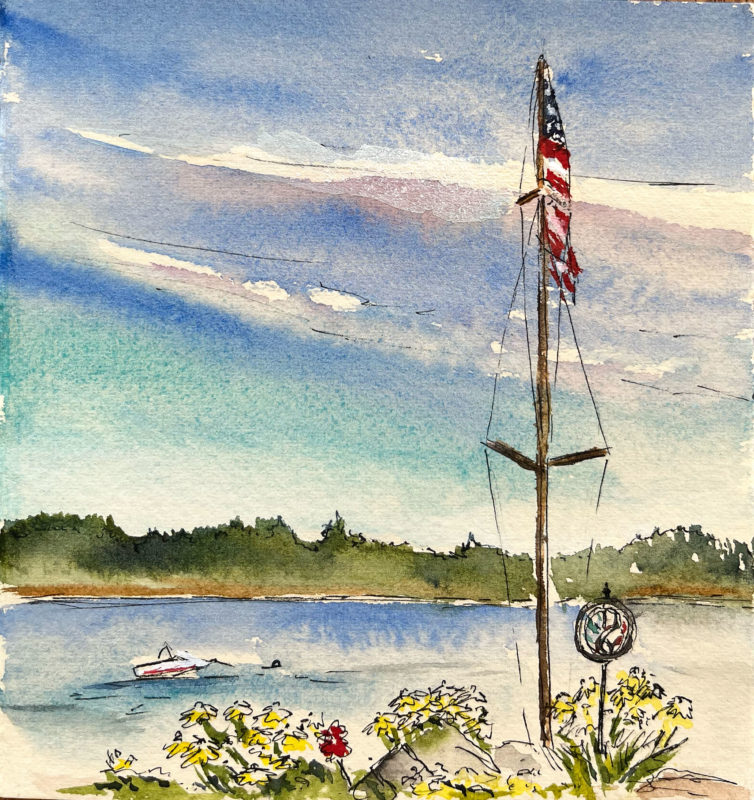 It was a breath of fresh air to slow down and paint. Special thanks to Che for being the driver on this big day out together, my daughter for joining the adventure, and our friend for creating the opportunity to paint this beautiful spot.