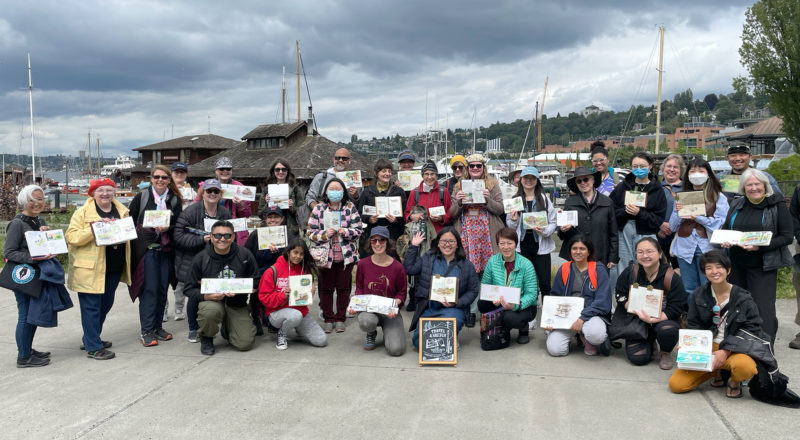 I had such a blast last week sketching in Seattle for an Art Toolkit x TRAVELER'S COMPANY USA sketch crawl with the Seattle Urban Sketchers.
We were celebrating the launch of a limited edition green, engraved Pocket Palette collaboration (sign up for the Art Toolkit newsletter to hear about the next release of them in early July). It was a joyful experience to sketch with new and old friends on a beautiful afternoon! Gathered together at the Center for Wooden Boats at South Lake Union, I introduced my favorite field sketching techniques.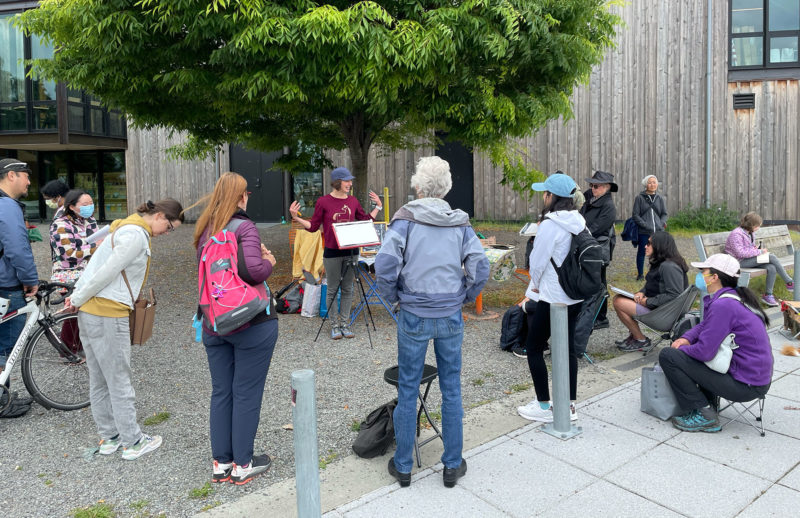 Then we dove right in. First, I sketched in my tiny Hahnemühle mini ZigZag book with my new Explore Palette.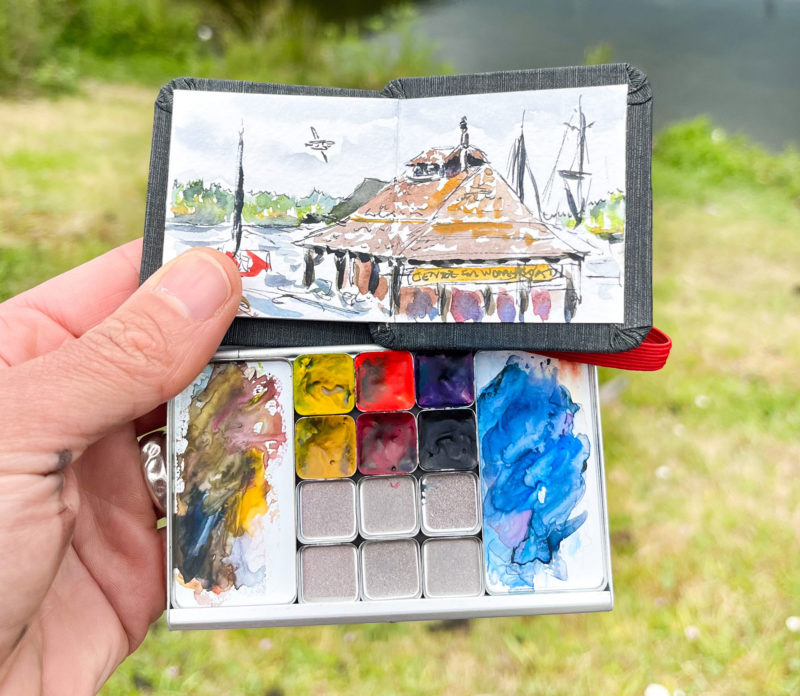 I completed another sketch in my larger landscape Hahnemühle Watercolor Book.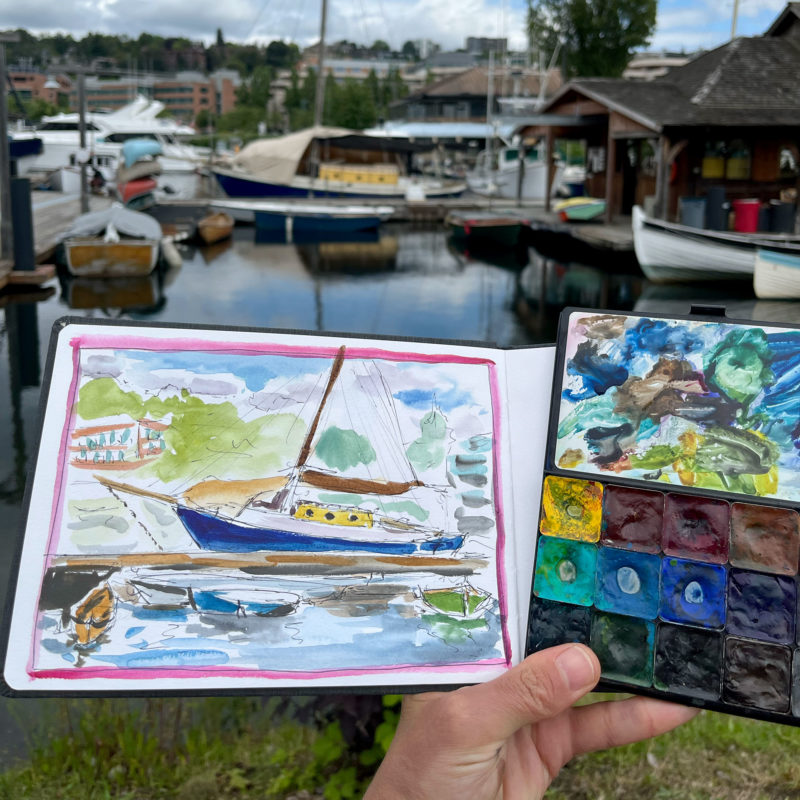 One special treat was painting with my dear artist friend Che Lopez. We hadn't sketched together since this outing exactly (to the day!) 7 years earlier when I was pregnant with my now almost 7-year-old daughter.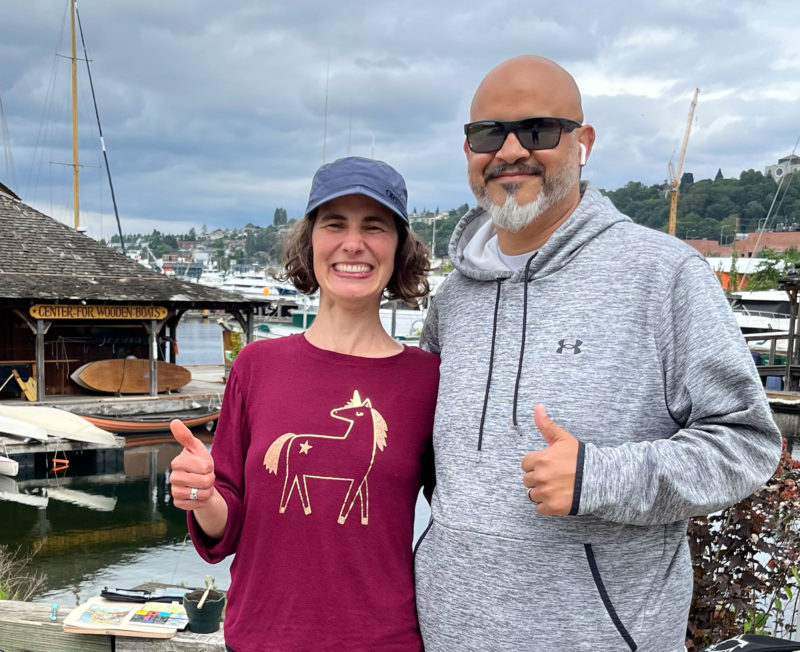 Che is fun and inspiring to sketch with.  You can read about some of our other adventures together sketching boats, Fremont landmarks, around town, in Mulkiteo, and with Daniel Smith events. I love his bold approach and vibrant colors!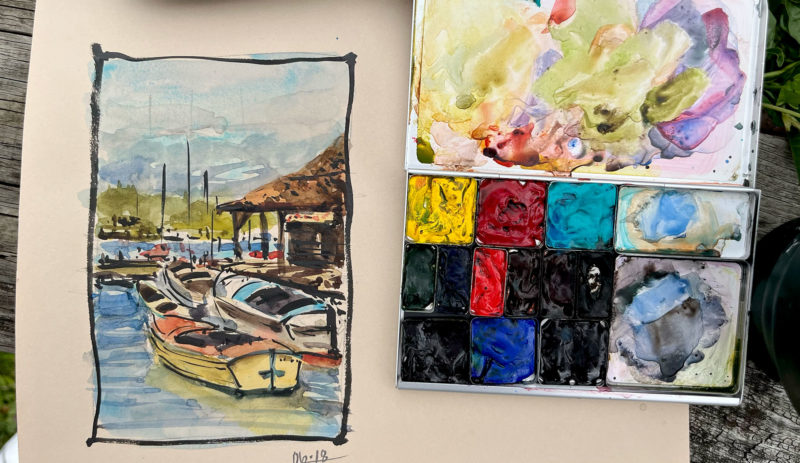 Che teaches occasional workshops and has one coming up in late July—Learn more on his website! You can also see some live demos featuring Che Brush Pen Sketching and Watercolor Sketching over at Art Toolkit.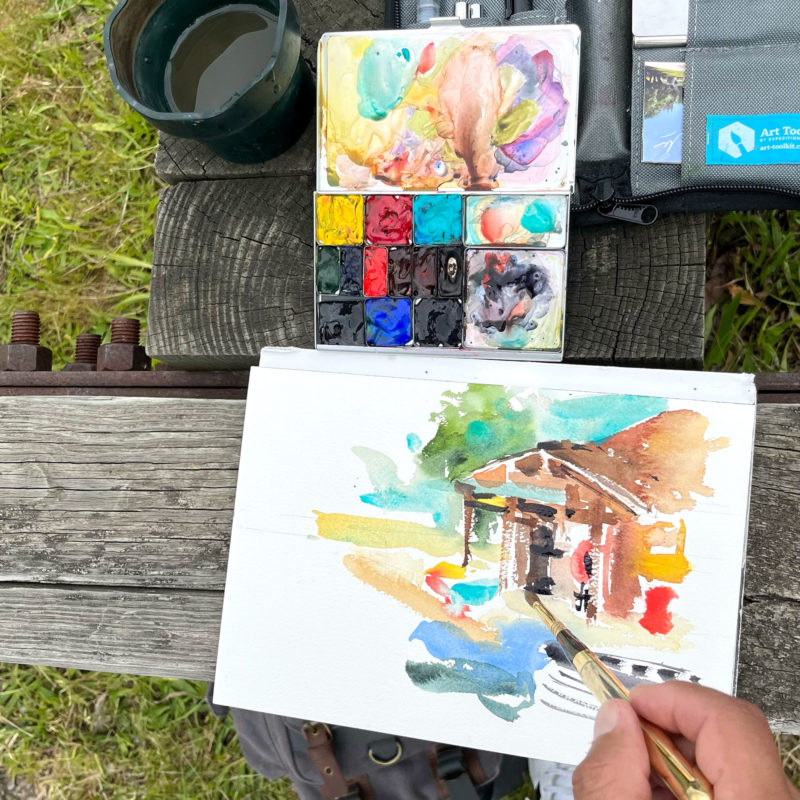 Our time at the Center for Wooden Boats wrapped up with a wonderful "throw-down" sharing of sketches. I'm always inspired to see everyone's different approaches to similar subjects.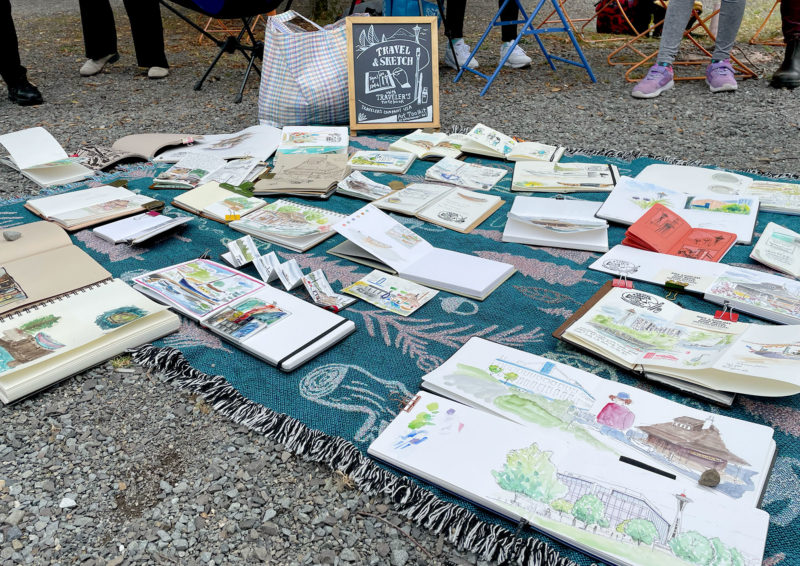 Thank you to everyone came! I especially appreciate April Wu from TRAVELER'S COMPANY USA for organizing the meet-up and the Seattle Urban Sketchers for joining us.