I spent a wonderful spring afternoon earlier this month sketching at the Center for Wooden Boats with my friends Che Lopez and Erin Pettit. To start, I found a comfortable place to sit and was attracted to a colorful equipment shed.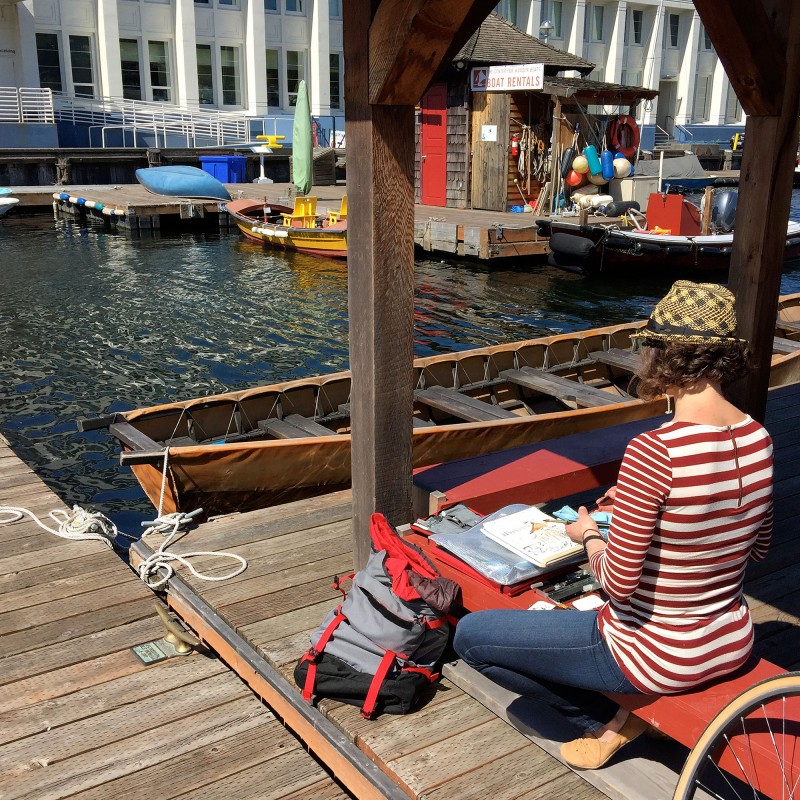 I warmed up with a loose, gestural sketch, using my Pentel Brush Pen. The ink is waterproof and I had fun adding washes of color.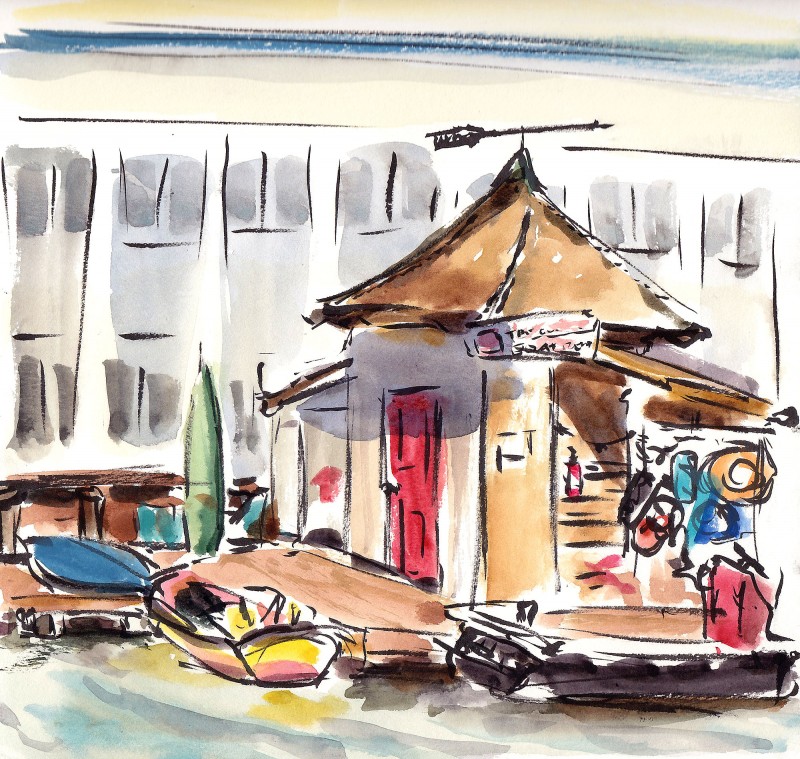 An interesting boat across the docks caught my eye, the old Duwamish Fireboat. Built in 1909 and retired in 1985, this boat was one of the most powerful fireboats in the United States. It's now a historic landmark and moored at the Historic Boats Wharf. I was attracted to its bold black and white colors and red accents.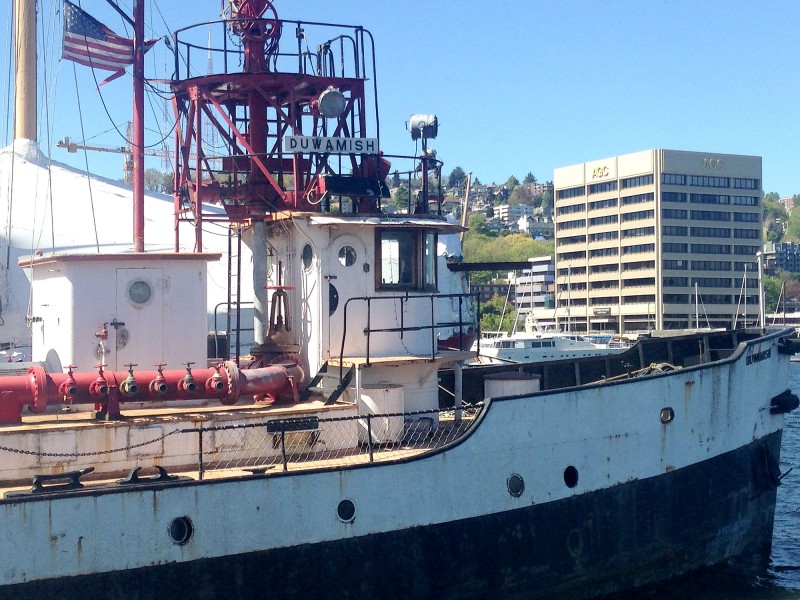 Moored next to the Duwamish was another historic boat, the MV Lotus. Seeing an open door, I ducked inside and introduced myself. The staff kindly let us set up shop on the upper deck where we had a fantastic view of the Duwamish.
I completed my sketch using my favorite 0.35 Rapidgraph pen on Arches Cover Cream paper, then added watercolor. Typically I like to use white gouache on this paper for highlights, but I'd left it at home! Field sketching requires flexibility to use what you have.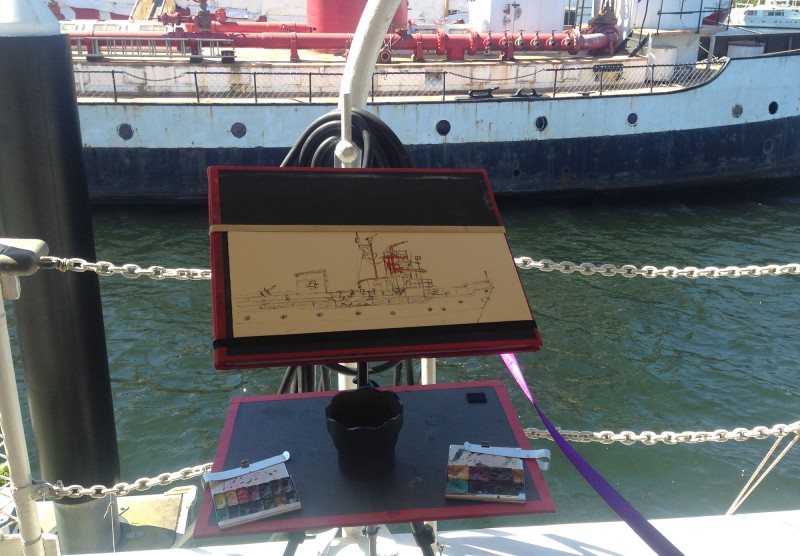 Here's the final result!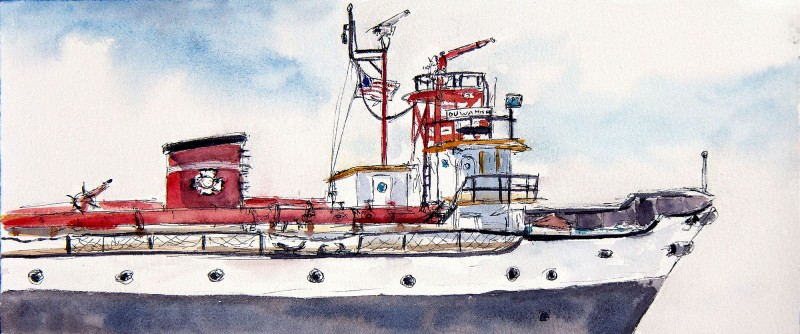 Sketching with friends can be such wonderful fun and motivation to get out and explore. If you're looking for opportunities and inspiration, check out the Urban Sketchers! They have chapters around the world. I also recommend the Sketchbook Skool courses, they have a great community.