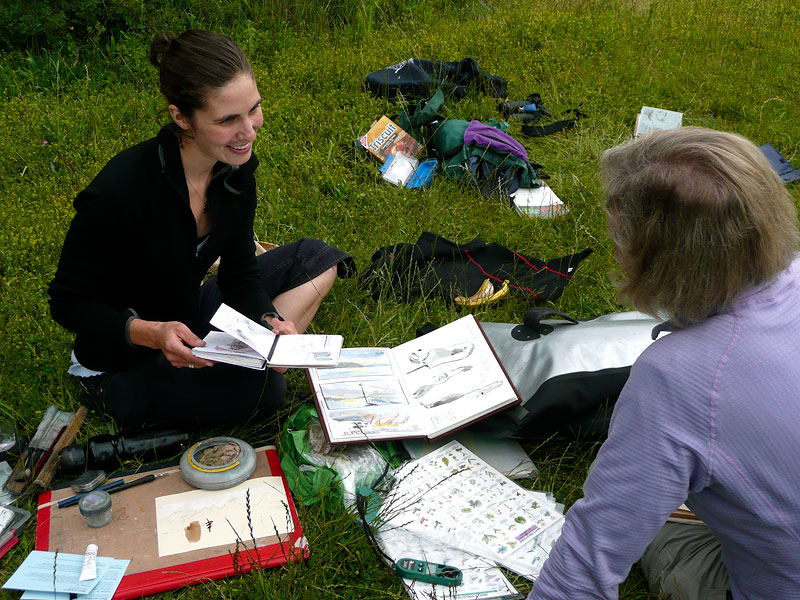 I have a few spots remaining in the following workshops and would love to have you join me! All levels are welcome.
Join me June 30th, 1pm—4pm at Islandwood on Bainbridge Island, to learn tools for slowing down and unplugging, using art to express yourself and cultivate curiosity about the world. We will practice techniques from fundamental sketching, to creative use of text, to spontaneous color. Register through Islandwood and thanks to special funding from the Bainbridge Community Foundation, tickets to this event are free.
Explore the fall colors of experiment with glazing and masking watercolors with me this October 11th and 12th in Port Townsend. On day one we will focus on developing color palettes and sketching ideas, followed by creating studio paintings using layers of textured color on day two. I will provide paper for our studio explorations, as well as a custom palette with fall colors, and masking supplies. Please register through the Port Townsend School of the Arts.
In this fun and fast-paced one day workshop with the Port Townsend School of the Arts, we will create a series of atmospheric paintings using a limited palette. I will share my techniques for painting minimal landscapes with dramatic skies, mist, and layered color. Each participant will receive a custom filled pocket palette, water brush, and set of watercolor postcards.