The Big Impact Special Edition Palette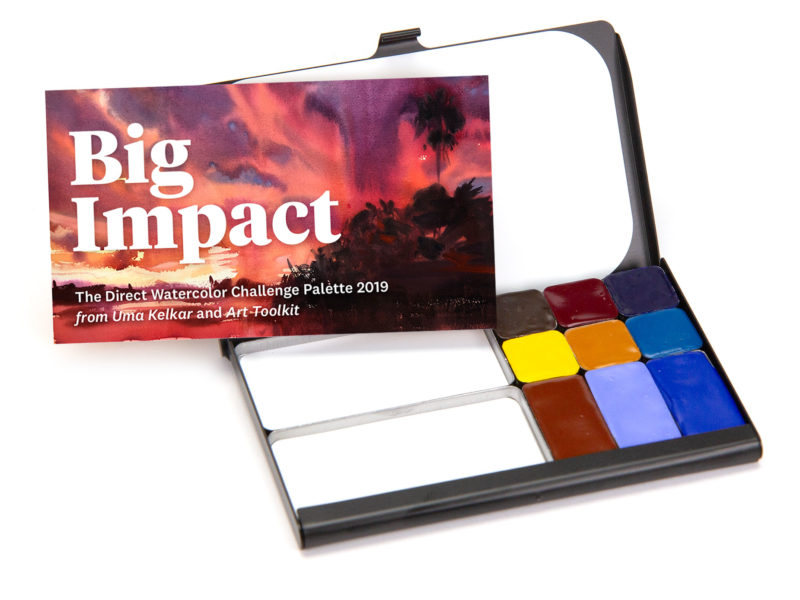 I'm happy to share a new set of colors, the Big Impact, available now as a limited edition in my Shop and curated by artist Uma Kelkar specially for the upcoming 30×30 Direct Watercolor Challenge. Created by Marc Taro Holmes, the challenge is to create 30 watercolors in 30 days throughout the month of June, without the use of ink or pencil line. Last year I was thrilled to participate as a guest artist (see my sketches here) and I am excited to support the event again this year!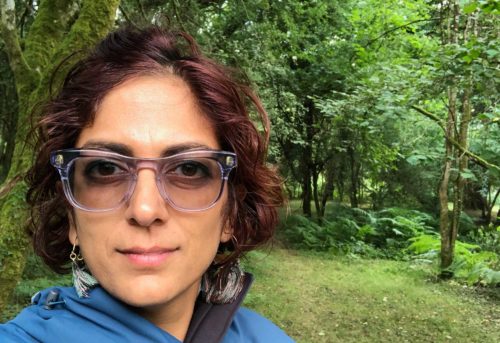 This year Uma Kelkar is co-hosting the challenge with Marc and will be sharing her fresh, dynamic approach to watercolor. She wields her brushes with confidence, creating bold and energetic paintings. For this upcoming 2019 30×30 Challenge, we're collaborating to present her Big Impact palette of nine essential colors, selected for their potential to mix fresh, high contrast colors. All pigments are Daniel Smith except for a Holbein Burnt Sienna which Uma prefers.

With four blues (two cool, one warm, and one unreal—lavender), four yellows (including browns) and one red, these nine colors can create 585 combinations, from mixes of primaries, triads, and two color mixes.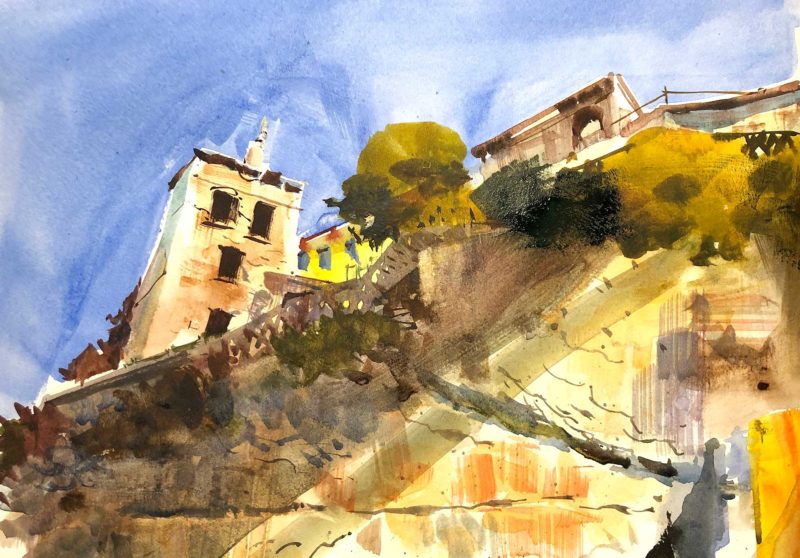 A range of greens can be mixed from the blues and yellows, varying in temperature, value, and intensity.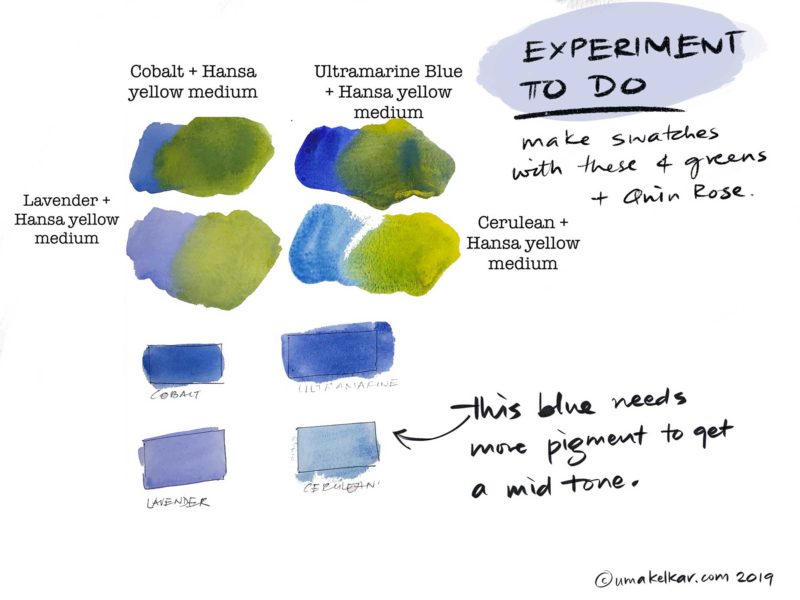 Lavender, a new color for me to experiment with, brings opacity to mixes. Uma also included a favorite of mine, Yellow Ochre, which can create beautiful salmon and dusky mixes.
Finally, a wide range of neutral browns can be mixed with this palette using variations with Burnt Sienna and Burnt Umber.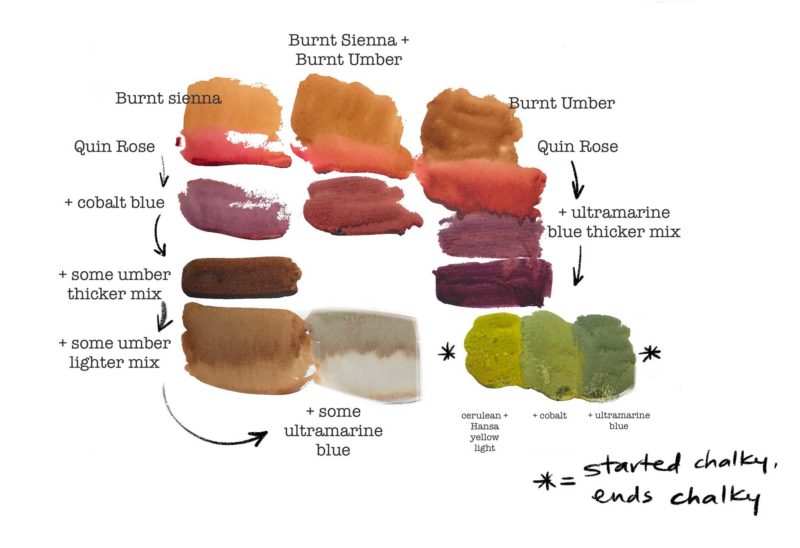 Any new palette requires experimenting and messing around  to get to know it. Uma has shared a great list of prompts to play with this palette:
To the swatches of greens when wet, add a dash of Quinacridone Rose. Which mix gave you an olive green that you liked?
Let these swatches dry. Then, run a wet brush through this mix. Which pigments lift? Which stain? The color that shows through when you lift is the most staining.
Did you figure out how to make black? If so, what was your recipe? The world wants to know via your comment below.
Make a bright violet. Add yellow to it. What color did it turn to?
Above all it's about having fun! We'll have just a limited edition of the Big Impact palette in my shop and you can learn more about Uma on her website, as well as Instagram and Facebook. I hope you join—or follow along with—the 30×30 Direct Watercolor Challenge 2019!