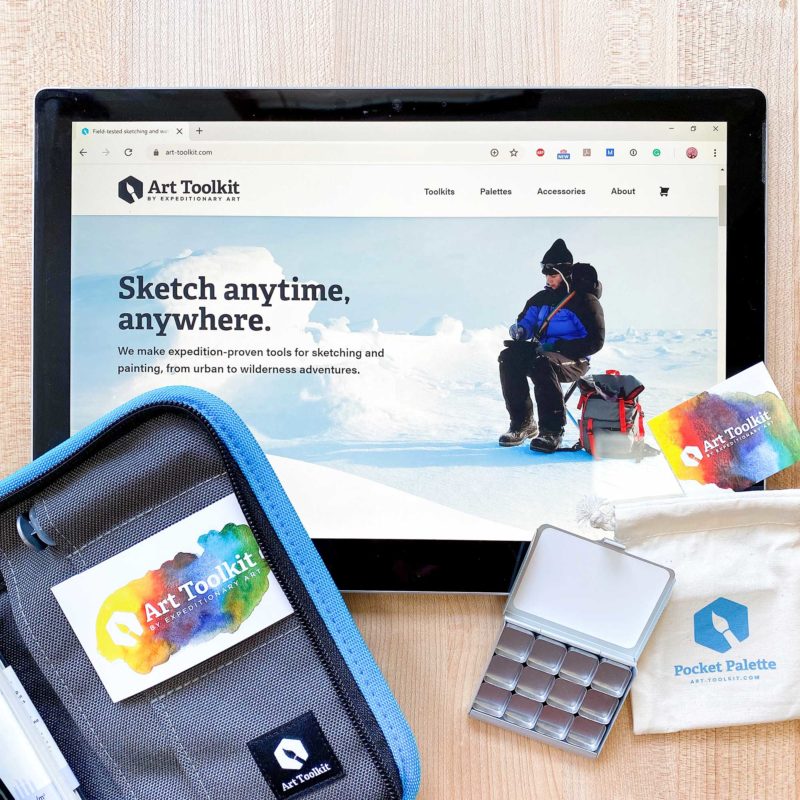 It's been a year of big changes! We first moved our Art Toolkit assembly from the back room of our home into a studio workspace, and now we have a new Art Toolkit website. We're so excited! It's a big step in creating more space to create and innovate with the Art Toolkit and to give me space here on Expeditionary Art to share more of my art and stories.
My sweetheart and collaborator Darin designed and built our new site, it's a work-in-progress so please do let us know if you discover any glitches! In the coming weeks, we'll be updating it with more content.
Thank you for joining me on this journey! I'm so grateful to all of you for your support and encouragement.