November 2017 Update: now available in new colors!
I'm happy to announce the launch of the Pocket Art Toolkit, available now in my Shop! Designed to fit a standard Moleskine watercolor notebook, this compact version of the Art Toolkit is perfect for lightweight, on-the-go sketching and painting.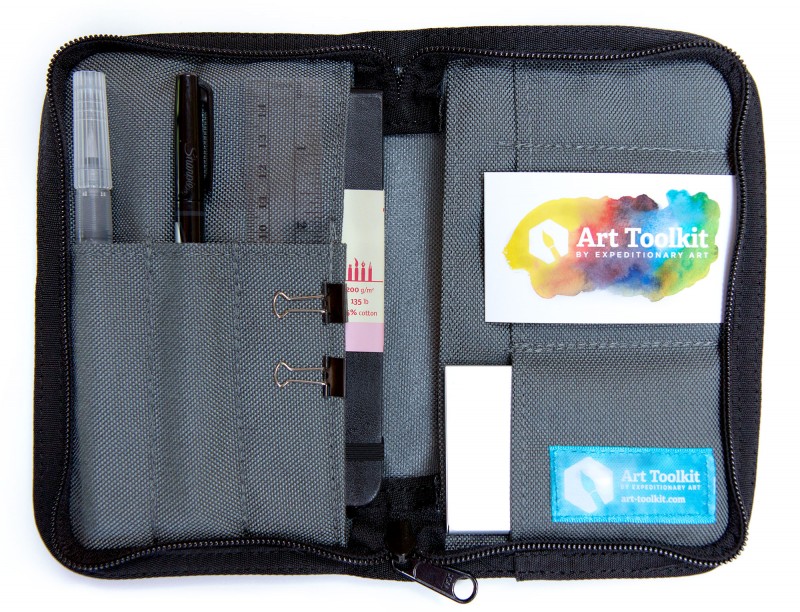 The Pocket Art Toolkit contains field sketching essentials including a Pocket Palette, Moleskine watercolor notebook, waterbrush, waterproof fine pen, 6 inch ruler, and two mini clips. These are all contained in a rugged, Cordura zip cover that measures just under 5″ x 7.5″ when closed.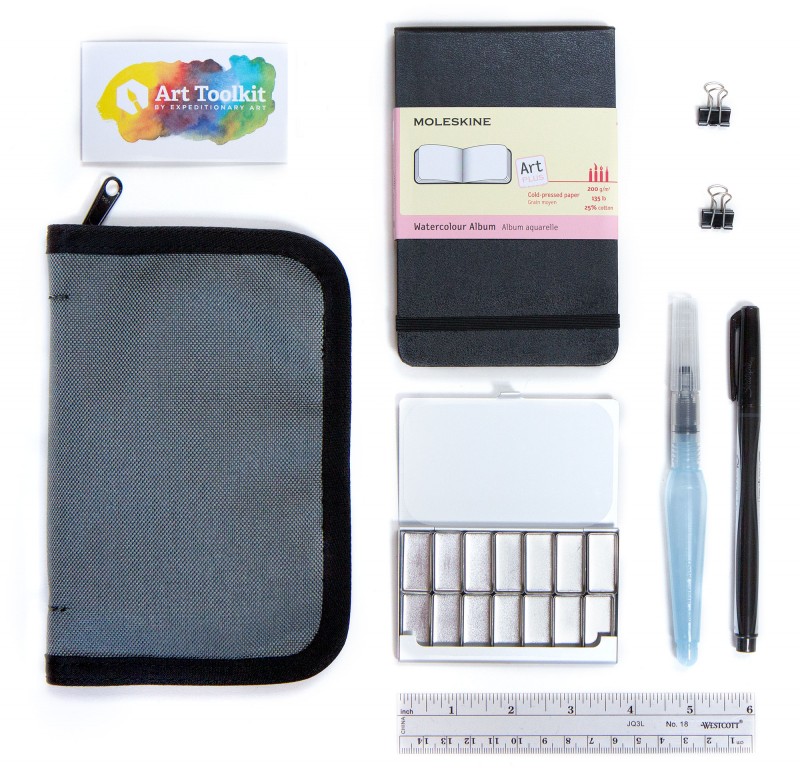 I started sewing prototypes and experimenting with ideas for the Pocket Art Toolkit over a year ago, after I began sketching panoramas in a small Moleskine watercolor notebook. While I love my original Art Toolkit for its flexible loose-leaf paper system and capacity for more tools (here's an example of what I carry in it), I wanted something even smaller and lighter for my everyday doodles and explorations.

Some of you may have spotted my Pocket Art Toolkit prototypes as I've been testing them out, such as on Vashon Island or around Seattle. Here's a look at what I'm currently carrying.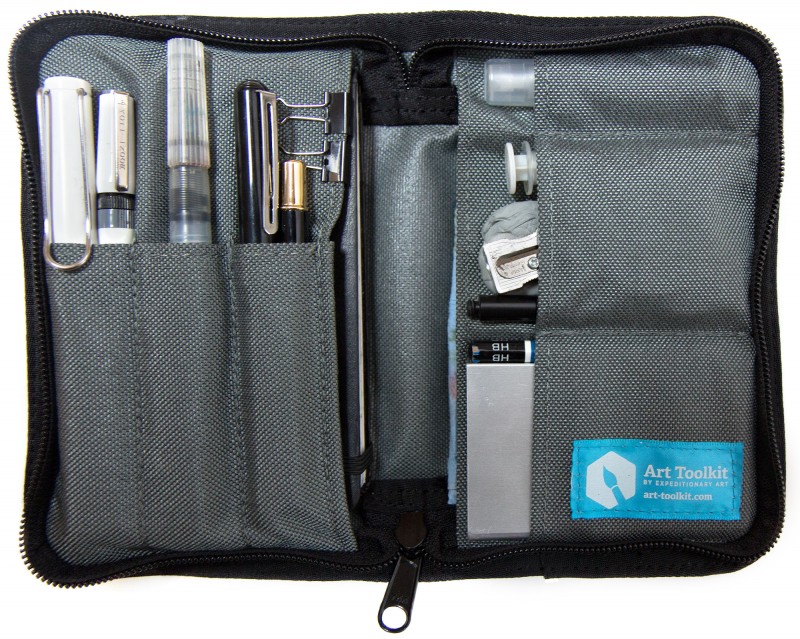 The three pockets on each side and vertical sleeves allow a number of tools to be stored. I have a one watercolor notebook, one standard slim notebook, a Pocket Palette, towel, refill syringe, mister, natural sponge, gum eraser, clips, sharpener, mini water container, toothbrush head, Lamy Safari pen, Rapidograph 0.35mm pen, Silver Black Velvet #8 travel brush, Da Vinci #3 Maestro sable brush, and HB pencil. Zipped up, the whole kit fits nicely inside a purse or large pocket.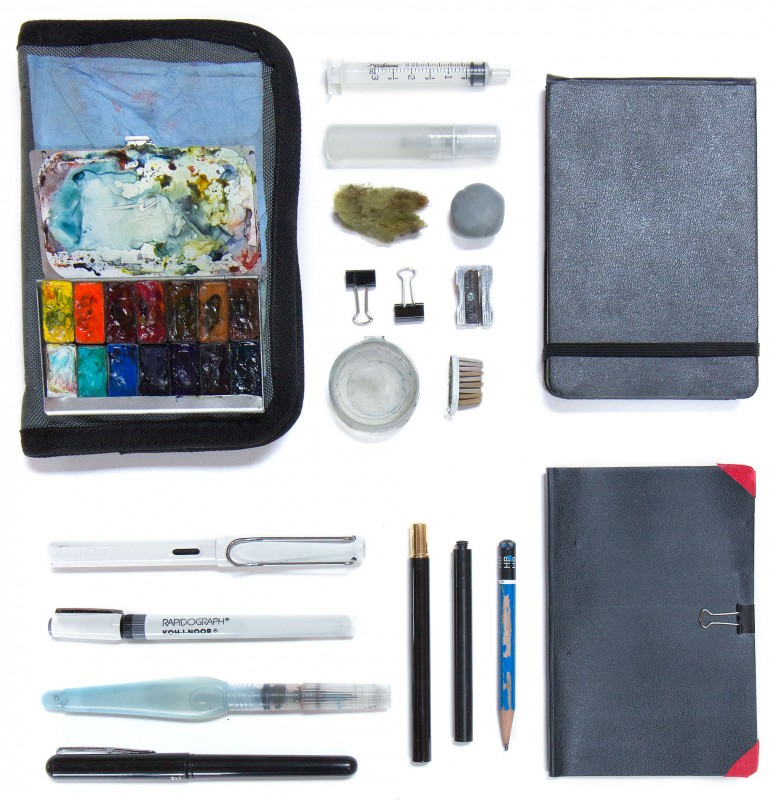 I hope that the Art Toolkit system of kits and compact sketching supplies inspires you to sketch anytime, anywhere!