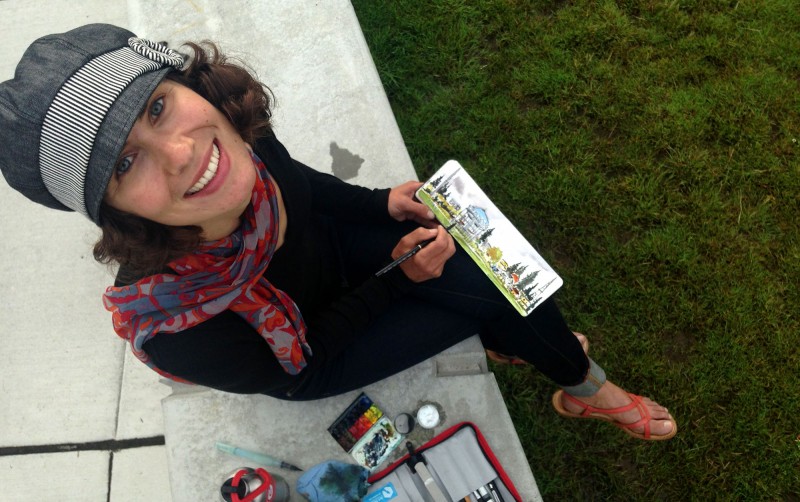 I've been playing with a couple of new tools in my art kit this weekend. After years of sketching with waterbrushes, which I love for their convenience and portability, I've begun to experiment with travel brushes (with thanks to Jane Blundell for the inspiration!). My first brush was a #3 Da Vinci Maestro sable which I purchased last spring. It's great fun to use and I love the fine tip, but sable brushes are no longer readily available in the US due to the recent import ban. Wanting something larger, I recently discovered the Silver Black Velvet #8 voyage series travel brush at Daniel Smith in Seattle.
The brush is wonderful! The mix of squirrel and synthetic hair is lively, and holds a great amount of pigment. I've been using it with a tiny 0.25 oz water container that I found at REI which slips easily into my Art Toolkit. For working small, this works surprisingly well.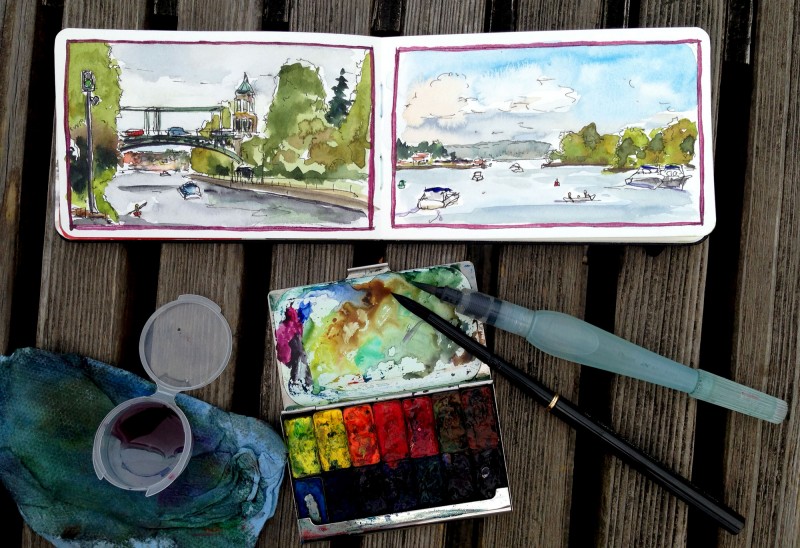 These sketches were all completed using the Black Velvet brush. The Montlake Cut was especially fun, I love seeing so many people out enjoying the water. My husband caught the scene on video using the new Instagram Hyperlapse app. Happy September!