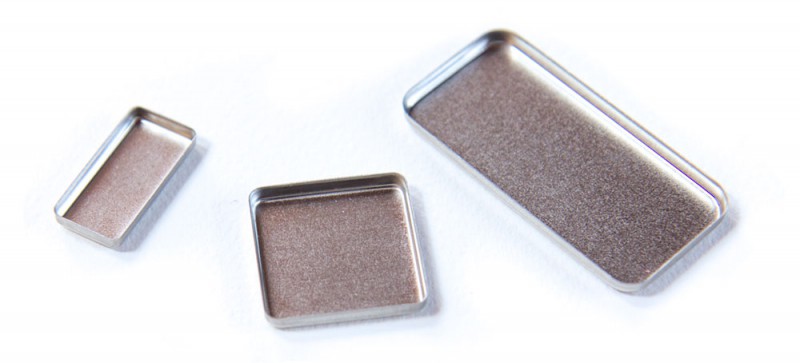 *Update* These are now available in my Shop. I'm experimenting with a double-jumbo sized mixing pan in my Pocket Palettes. To get started, I gave my palettes a little TLC.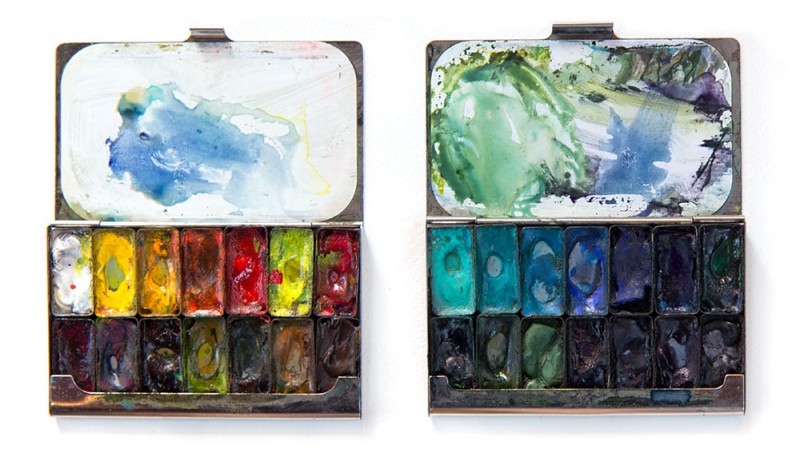 I rinsed them out, refilled paints, and reconsidered what colors I'd like to include.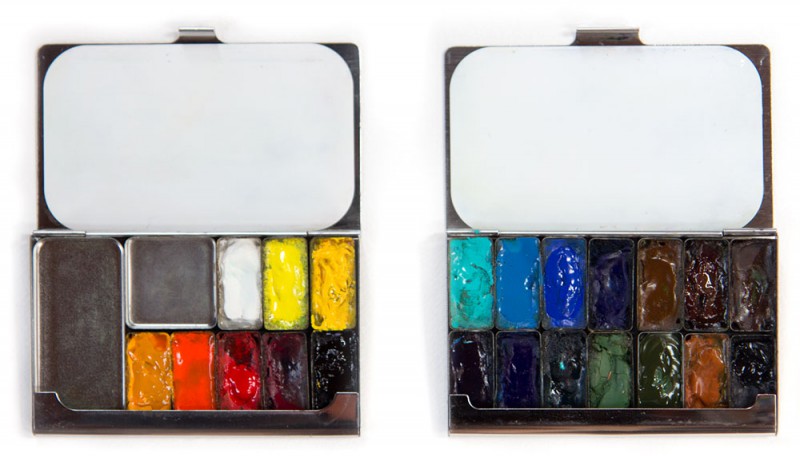 Here's what they look like now. I'm curious if the larger mixing pan will prove to be useful, and would be interested in any feedback you may have from your own experiences!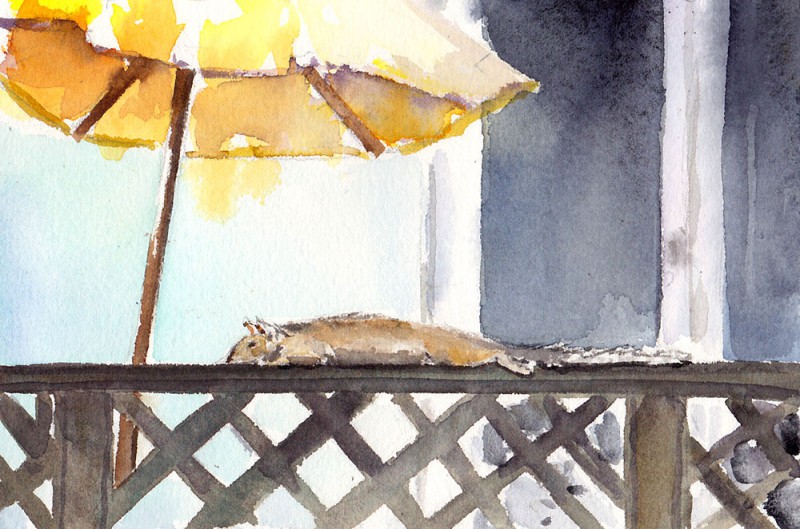 I made a small sketch of this squirrel to test things out. The little guys like to nap on the deck railing of the house across our alley, completely relaxed with their feet kicked back! The lyrics from the White Stripes, "Little Acorns" have been stuck in my head all day, "be like the squirrel…"