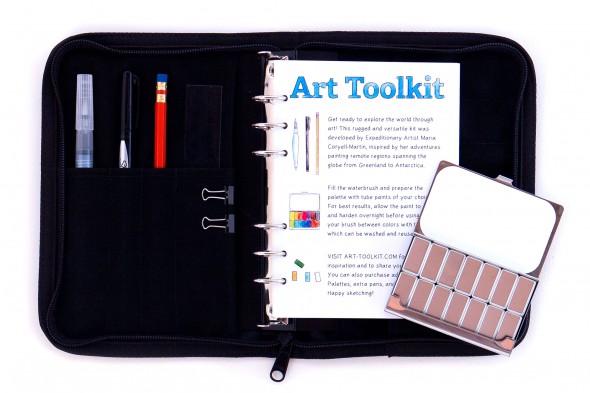 I'm thrilled to announce upgrades to the Art Toolkit! After six months of development, obsessively researching every detail, I'm ready to launch it into the world. First, I improved the cover, (sewing and testing my own prototypes). The exterior now includes gear loops, so a shoulder strap may be attached, and interior has new rear pockets that hold two pocket palettes securely. In addition, there are two small slots for small pens or pencils. I also designed a snazzy patch. I'm proud that the cover is still made here in the Pacific NW.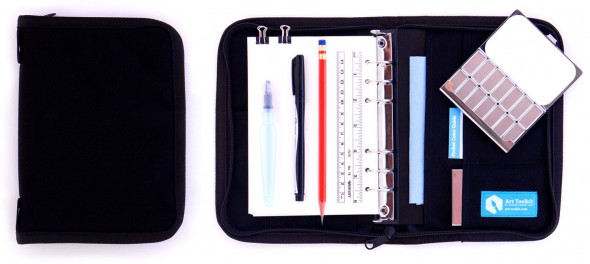 Next, the binder is new, it's a matte black binder with larger rings (3/4″ diameter). I've been testing it all summer and appreciate the greater capacity. I've also reviewed and curated all of the components. The waterbrush pen is my favorite, the Pentel Aquash. The tip is durable and I like the oval barrel, as it keeps the brush from rolling away! I've maintained my preferred Sharpie Fine Pen, and upgraded the pencil after obsessive testing, to the Palomino Golden Bear. Next, I found a clear, thin, lightweight ruler with both inches and centimeters. Finally, the binder clips are a compact mini-size, perfect for securing paper in the wind, or clipping the Pocket Palette.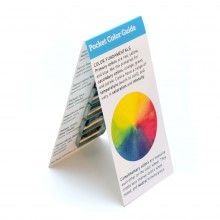 I redesigned the inserts, which included making my own handwriting fonts! (with iFontmaker). In addition, I created a Pocket Color Guide to compliment the Art Toolkit and palette. Sold separately, it's a great little reference for color fundamentals and mixing, and includes seven of my favorite Daniel Smith paints as a starter palette. Visit my shop to get started with your own Art Toolkit explorations! *2017 Update: the Pocket Color Guide is no longer available, I have replaced it with the Daniel Smith Essential Color Set 
Learn more about how I developed the Art Toolkit and see it in action.