Atmospheric Landscapes Demo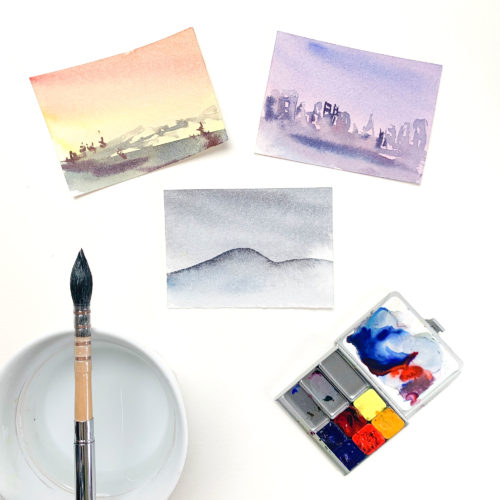 I love painting atmospheric landscapes and am excited to share with you some of my favorite techniques for creating simple, layered landscapes. For this demo, I used a Demi palette filled with the Daniel Smith Essential Six colors, a Rosemary & Co R9 medium squirrel mop travel brush (now available in my Shop)!, and 2.5″ x 3.5″ pieces of Arches 140lb cold press paper. When exploring ideas and practicing techniques, I love working on a small scale. For these little paintings, I worked with two simple layers, varying colors using the technique of fading out.
I hope you enjoy my demo and please let me know if you have any questions!