Happy November! While there are still some fall colors, I thought I'd share some leaf painting inspiration with some of my favorite masking and texture techniques. I first went for a walk to find the perfect leaf and found a colorful maple tree down my block. Next I prepared my materials: a 6.5″ x 6.5″ piece of 140lb cold press Arches paper taped to gator board (my preferred surface to paint on) some brushes, a flat brush and smaller round, and a pencil. I usually sketch with either H or 2H pencils to keep my marks light.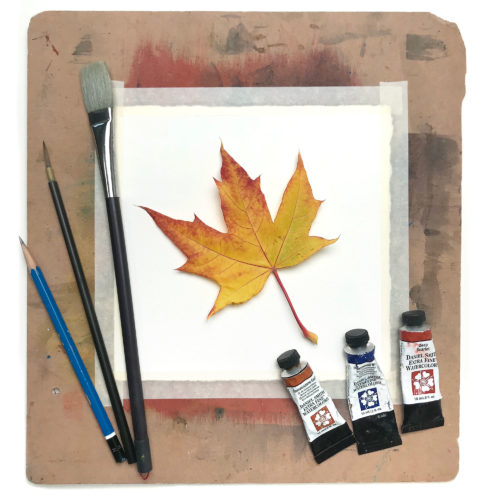 Before diving into painting, I took a few minutes to think about color. I chose a triad with some of my favorite colors that complimented the leaf: Daniel Smith Quinacridone Gold
, Indanthrone Blue
, and Deep Scarlet
. Here's a bit of my color explorations on a scrap paper.

Next I applied 3mm heavy duty packing tape
 to my paper and carefully cut around the leaf with a blade. With practice, you can learn how much pressure is necessary to cut through the tape, but not damage the paper. I love this method of masking (and use it often in my iceberg paintings) as it is quick, creates crisp edges, and allows me to apply clean, smooth background washes. When applying the tape and removing extra, I take care to avoid touching the paper and transferring any oils from my fingers.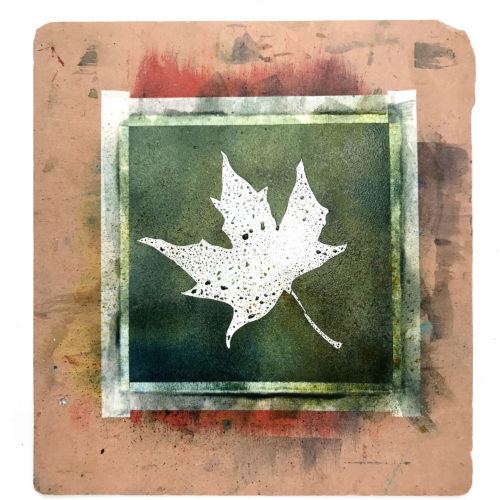 I painted the background in two layers with the first wet and dark and the next (after the first dried completely) with textures, mostly splattering paint with a toothbrush.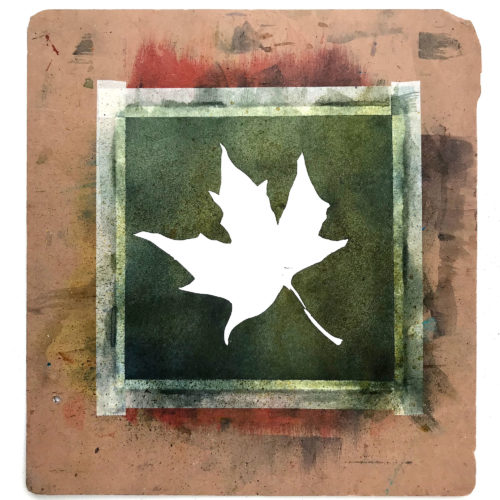 It's always fun to remove the tape!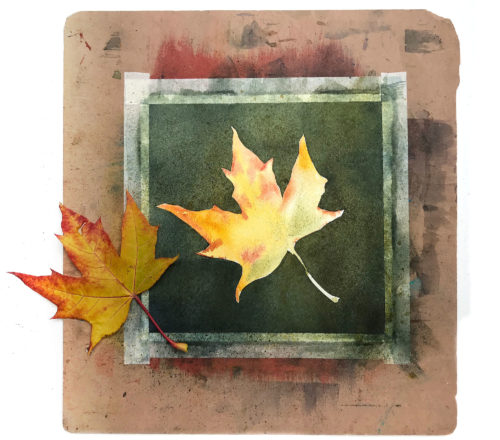 Next I painted the leaf, starting with looser wet-in-wet marks.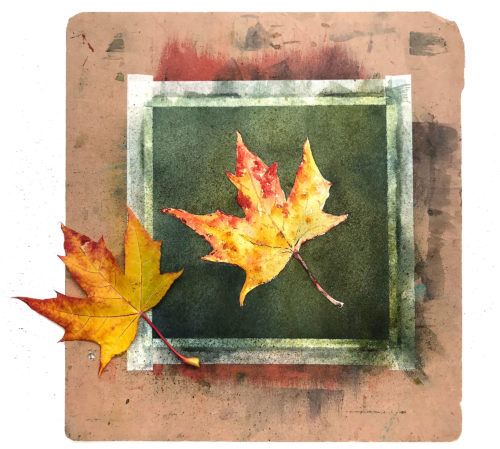 After my first layer dried, I added more crisp marks and texture with a mix of sponge, toothbrush, and paint brush.
Here's a time-lapse of my complete process and my painting and complete tools below! Enjoy and let me know if you have any questions.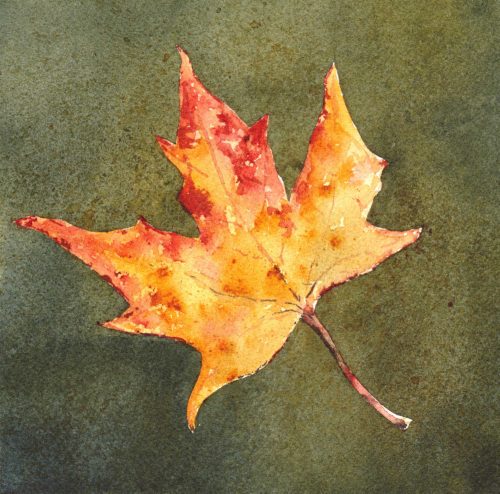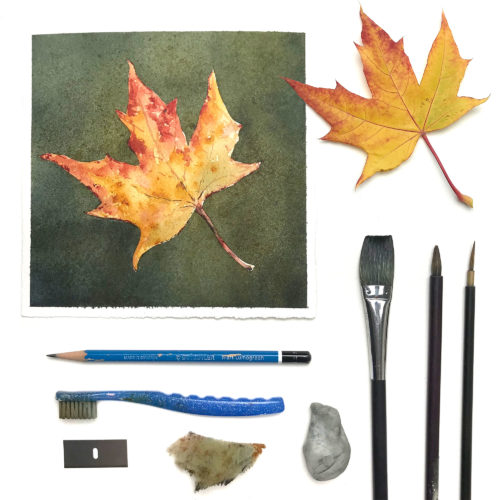 The Amazon links in this post help support my art through their affiliate program.