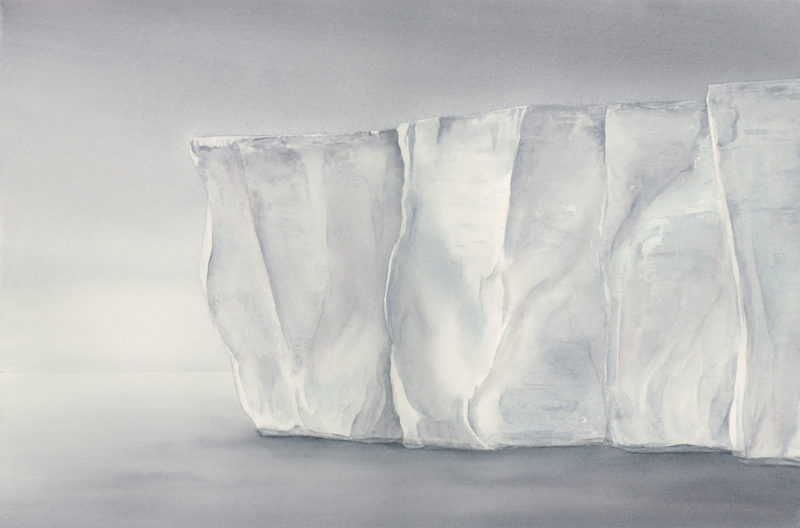 I've been working large in my studio again, for the first time since my daughter was born over three years ago. It's so much fun to realize paintings that I've been working on studies for and thinking about for years. I thought I'd share how I developed a recent painting, Tabular, Weddell Sea.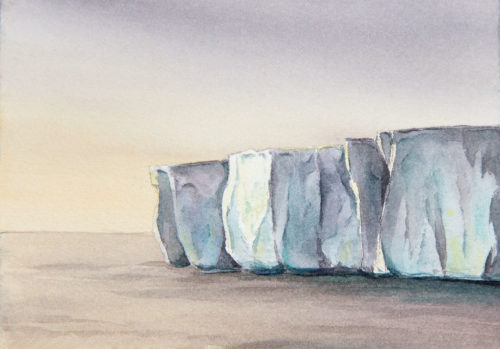 Fieldwork is the foundation of my art, sketching and painting on site to build my palette of place, a vocabulary of color, climate, and experience. My images, color studies, photos, and notes become the basis for what I develop in my studio. I created this sketch as a guest artist on a Seabourn Expeditions voyage in 2015, you can see more sketches in my field updates.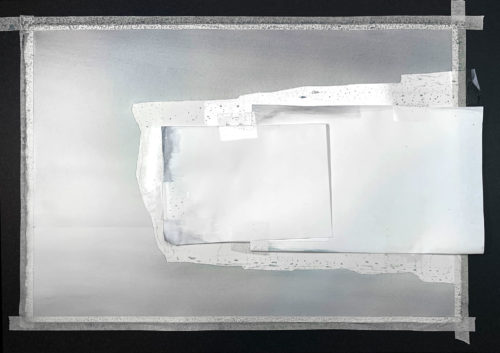 I used my sketch and a reference photo to sketch out a larger iceberg. (Read more about how I approach painting and use photos). For clean background washes, I prefer to mask out my white areas with tape, such as in this leaf demonstration.
After I carefully remove the tape, I work my way around the painting, adding form and texture.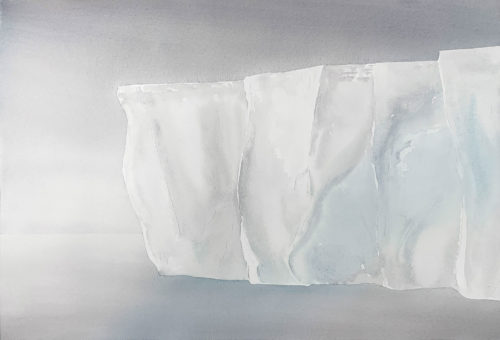 In these early stages, I keep edges softer and vary color for light and shadow.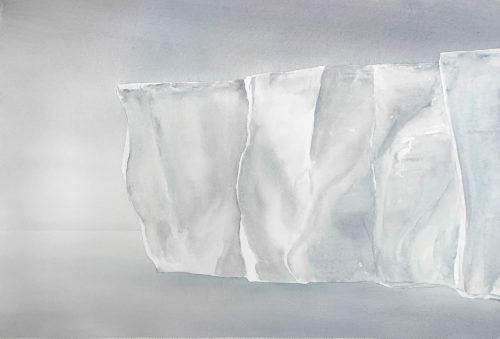 I know a piece is starting to get close when instead of painting, I feel like I'm sculpting. The forms take on a dimensions and I enjoy building them.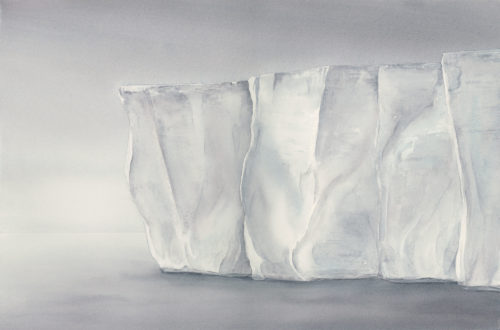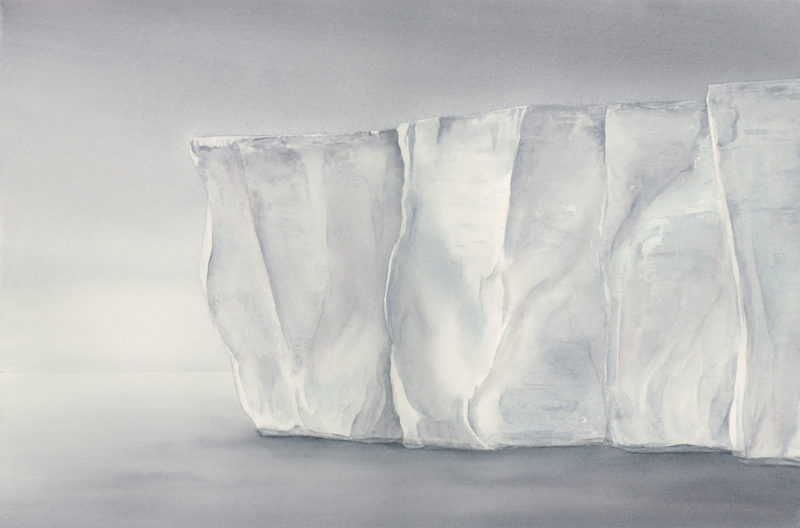 Finally, I add darks until the painting tightens up for me. I'm often asked how you know "when is a painting done?" First, if you think it might be done, then it probably is. I also notice that my marks stop making an appreciable difference to the piece.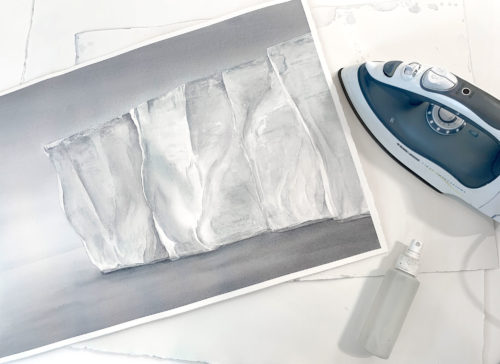 After I complete a series of paintings, I always iron and flatten them before framing.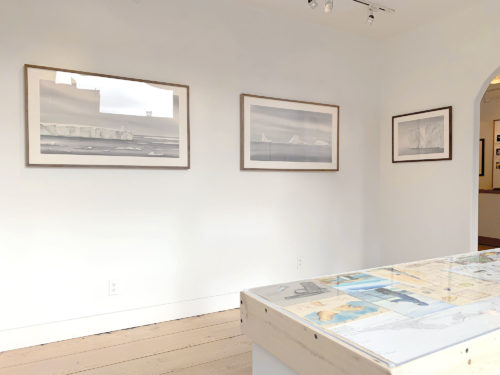 Then they are ready to share with the world! I'm thrilled that this painting along with a whole series of polar work is exhibiting at the Port Townsend School of the Arts downtown gallery through the month of March.