The Draw Your Day Palette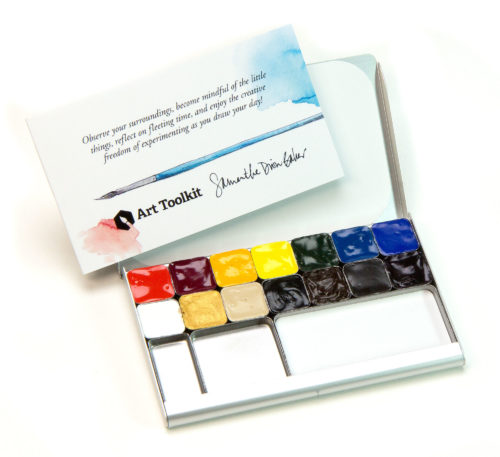 Jump start your journal sketching with the Draw Your Day special edition palette, now available in my Shop! I'm excited to collaborate with New York based illustrator and designer Samantha Dion Baker. We've put together a palette of 14 brilliant pigments based on Samantha's beautiful journaling and her new book, Draw Your Day: An Inspiring Guide to Keeping a Sketch Journal
. The palette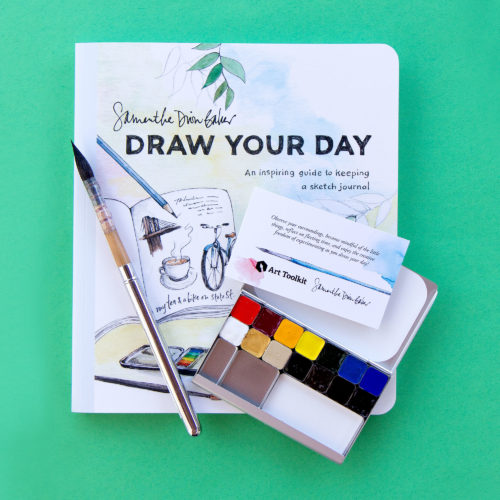 Color enlivens Samantha's expressive sketches and notes, and the paints we chose are bright and bold primaries, rounded out with beautiful earth tones. There's a total of 14 mini pans filled with the following paints: Cadmium Red Scarlett, Quinacridone Magenta, Cadmium Yellow Deep, Cadmium Yellow Light, Sap Green, Manganese Blue, Cobalt Blue, Permanent White Gouache, Iridescent Gold, Buff Titanium, Lunar Black, Transparent Red Oxide, Sepia, and Indigo. They are all Daniel Smith watercolors, except for theWindsor and Newton gouache. The palette also includes three extra pans, including a special mixing pan with the same white surface as the lid of the palette.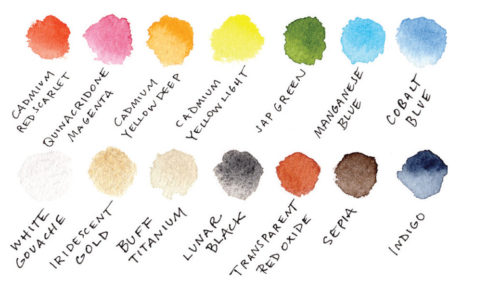 Several of the watercolors have granulating qualities, which means that the particles of the pigments settle into textures, which can create beautiful effects. You'll see this particularly with Manganese Blue, Transparent Red Oxide, and Lunar Black. The cadmium hues (which are made of alternative materials to the original toxic cadmiums) are more opaque and vibrant pigments.
Samantha enjoys the gold for extra shimmer and the white for details like cat whiskers!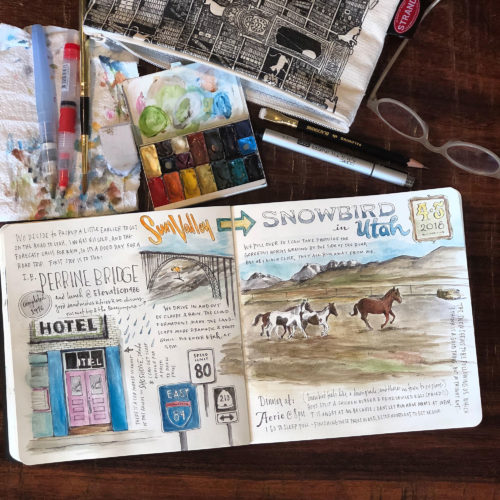 I hope you enjoy this palette, I loved playing with it on my recent NASA adventure. Please let me know if you have any questions and happy sketching!