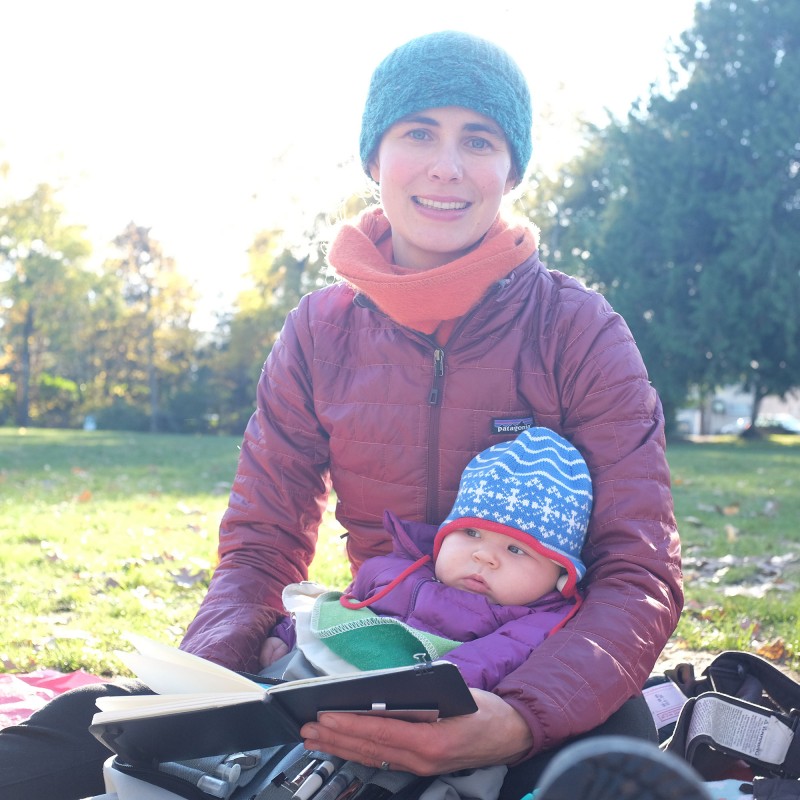 We've had a series of glorious cold, clear days in Seattle. My daughter and I recently bundled up for a walk to Woodland Park. Golden leaves were still clinging to some of the trees and I had fun looking up to sketch a vertical panorama.
I also enjoyed using my new collapsible water container, a GoCup made by humangear. It's a wonderful companion to my travel brushes and I can just squeeze it inside my Pocket Art Toolkit. It has a lid with an extra small container (designed for pills) that fits two of my small tools for making texture: a sponge that's useful for stamping paint (especially for foliage), and a tiny toothbrush for making splatters (I use a refill for my Eco-Dent brush).
I've now learned about other collapsible silicone cups including the even tinier Sea-to-Summit X-Shot. I'm going to try and get my hands on one.
If you have any favorite small accessories, I'd love to hear about them!