Update! Watch the video of how I created the Mineral Mountain sketch above with ink and watercolor.
I love sketching with ink and watercolor and want to share a few of my favorite tools with you. I typically prefer waterproof pens, as they don't smudge (like a pencil) and I can apply watercolor washes over them without bleeding. Whenever possible, I use refillable pens to avoid adding waste to landfills. The downside is they're often more prone to clogging or exploding from changes in altitude, pressure (plane flights, hikes/drives over mountain passes), or neglect. For these reasons, I have a collection of disposable pens I use primarily when traveling or in the backcountry.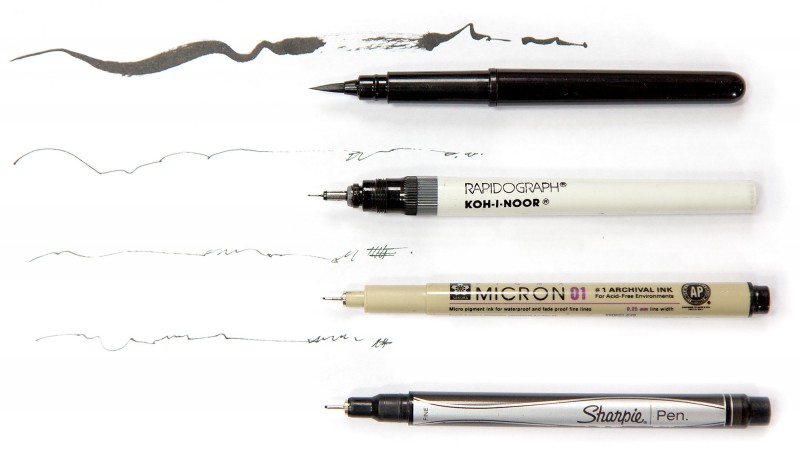 My current refillable waterproof pens are the Pentel Brush pen and my 0.35 Rapidograph technical pen. The brush pen has a flexible synthetic tip that can create energetic calligraphic marks, as well as beautiful broken dry brush lines. It also hasn't leaked on me! I recently carried it around the North Cascades (where I completed the above sketch) without problems. Update: see my video demo of the above painting. The Rapidograph is my hands-down favorite sketching pen. It's not for everyone, but I love the needle point and scratchy sound it makes on the paper. I've used smaller points in the past, but found them even more prone to clogging and damage.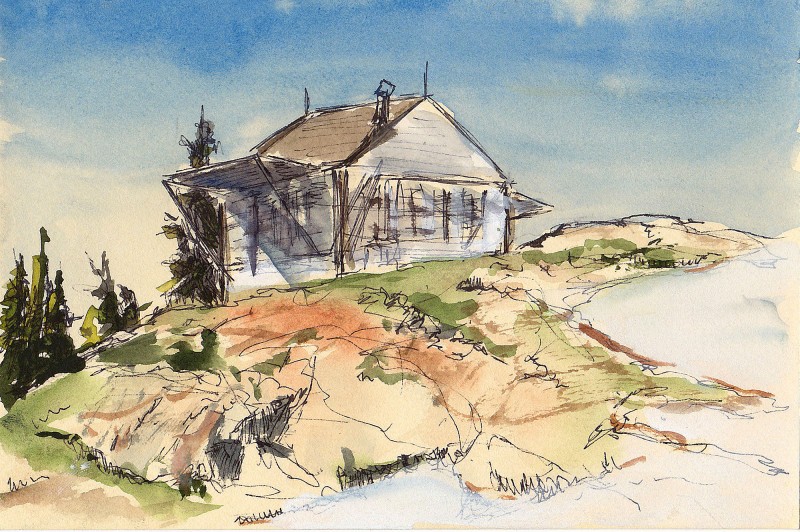 When I don't want the worry of a refillable pen, I use the Pigma Microns or my Sharpie Pen. The Microns come in a variety of sizes, though they have fragile tips. The Sharpie only comes in one size, but it's more durable with long lasting ink which is why I include it in the Art Toolkit.