The Direct Watercolor Palette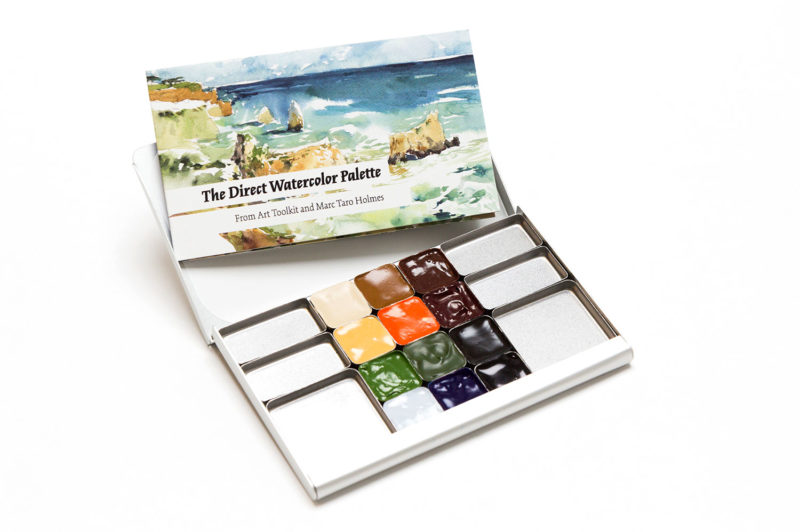 I'm happy to announce the Direct Watercolor Palette, a limited artist edition Pocket Palette created in collaboration with Marc Taro Holmes, now available in my Shop. I'm a long-time fan of Marc's work and his Urban Sketcher
 book, and over the past couple of years have sent some Pocket Palettes his way to try out. Turns out we share enthusiasms for tools and field sketching, so we decided to team up. For this palette, Marc has selected twelve of his favorite pigments, chosen for painting directly on the page with energy and spontaneity. He describes the colors as his "desert island selection," the minimum for landscape and urban sketching.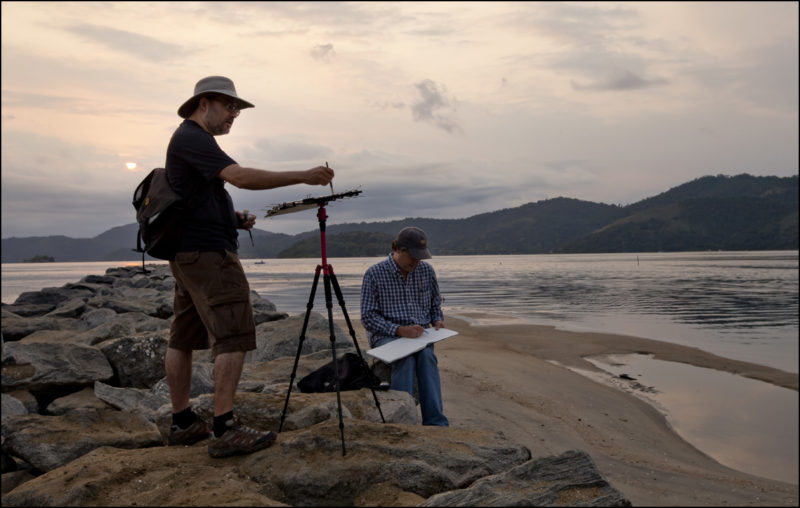 The colors include twelve mini pans filled with: Buff Titanium, Goethite, Quinacridone Gold Deep, Naples Yellow, Pyrrol Orange, Perylene Maroon, Green Gold, Olive Green, Perylene Green, Holbein Grey of Grey, Phthalo Blue Green Shade, and Neutral Tint (all Daniel Smith except for Grey of Grey). The palette is also accompanied by a tri-fold guide to the colors with mixing tips.

The colors are inspired by a 21-color palette that Marc fine-tuned while working on his wonderful book, Direct Watercolor
. The book features his expressive watercolors alongside demonstrations and techniques.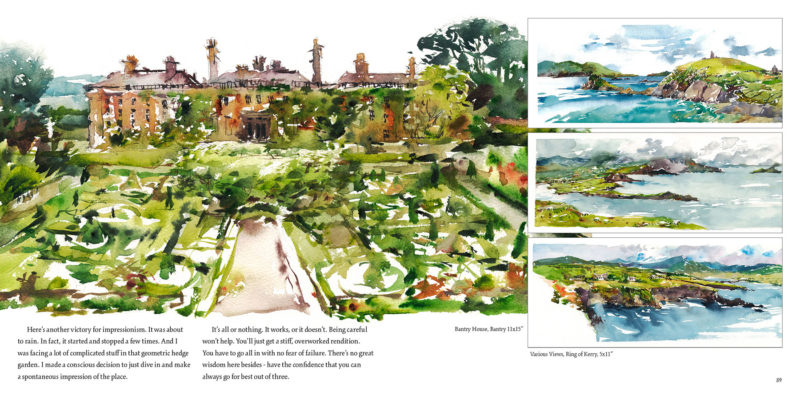 The Direct Watercolor Palette is limited in quantity so get yours while supplies last. I'll be using this palette myself for the June 30×30 Direct Watercolor Marathon, so stay tuned to see how I put it to use, and I invite you to join the marathon as well!