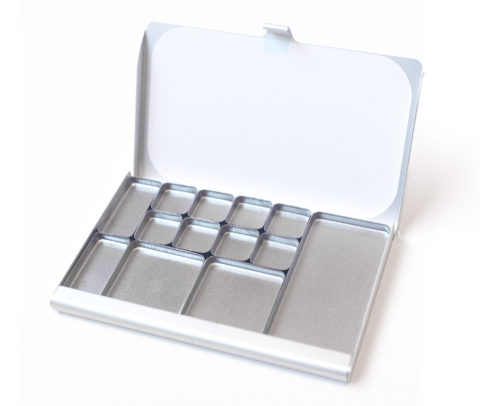 I'm excited to share a project that I've been working on for the past year: upgraded rust-resistant pans for the palette! These new pans look nearly identical to my previous pans, but are made with a spray-coated stainless steel that is highly resistant to corrosion and still responsive to magnets. My previous pans were also stainless steel, but were tin-plate which was susceptible to rust. All sizes of pans are upgraded and are a step above in performance and durability.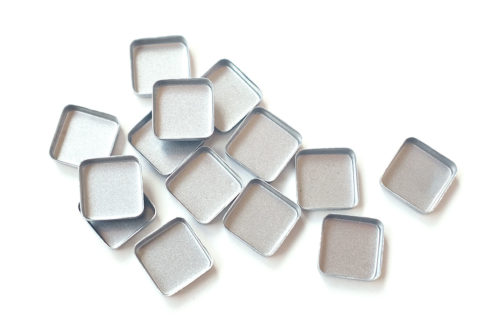 In addition to improving the materials, I have adjusted the size and design of the mixing pans and double-size pans (formally named jumbo) to fit even better with the others. Many of you have creatively customized your own palettes over the years and have requested even smaller pans to add more colors… here it is, the mini pan!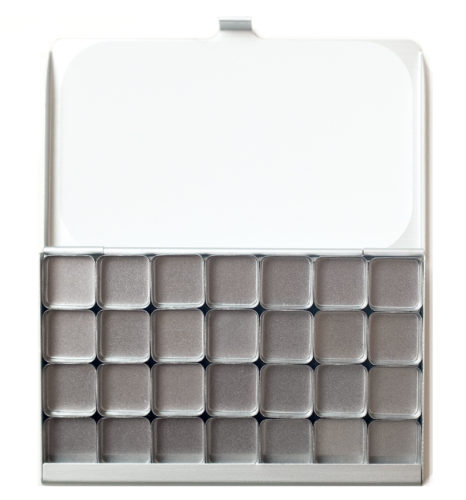 The pans are super cute and you can purchase them in my Shop in sets of 14 (a total of 28 fit in the palette). I am truly excited about this update, with the new palette case in 2016 and now the new pans, the Pocket Palette is more versatile and durable than ever. I am always trying to improve my field sketching tools and appreciate all of your feedback and enthusiasm! For the holidays, I am also pleased to offer free US shipping and discounted international shipping through December 18th. Stay tuned for more announcements coming soon!
April 2018 update, what I previously called "half pans" are "mini pans" now.