Pocket Palette in Action: Kirkland
Anna Braden is the exhibitions manager at the Kirkland Arts Center. We met a couple of years ago when she invited me to participate in the show Human+Nature. It was a wonderful experience and I highly recommend checking out the Kirkland Art Center's exhibitions and educational programs. Anna is also an artist herself, and sent me some of her wonderful sketches from Kirkland Marina Park. She's enjoying her Pocket Palette and tells me, "it's the perfect size for travel," and that she's looking forward to taking her palette and a small Moleskine sketchbook backpacking later this summer. Sounds wonderful!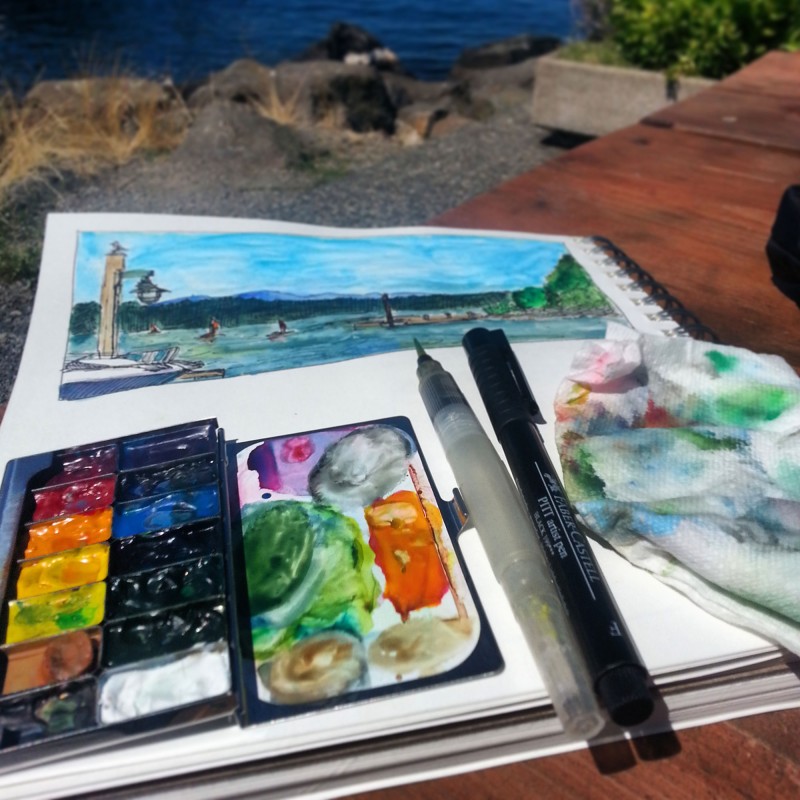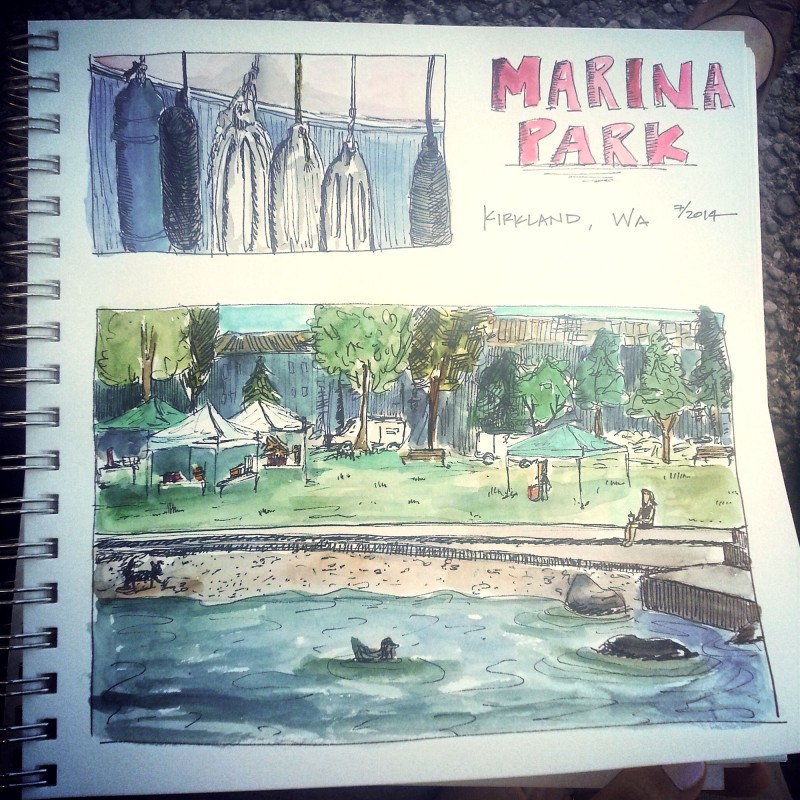 If you have sketches or stories of your explorations with your Art Toolkit or Pocket Palette you'd like to share, please email me.