The Essential Colors Palette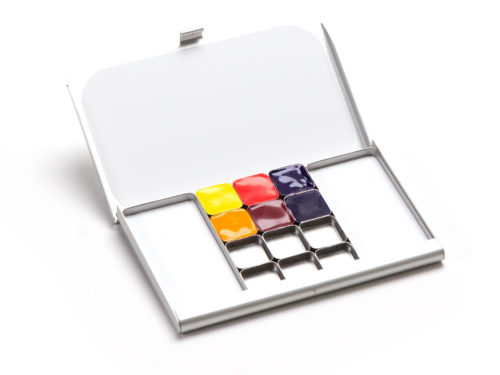 The Essential Colors edition of the Pocket Palette comes pre-filled with six essential colors by Daniel Smith, to give you a head start on your watercolor adventures. The set includes the vibrant colors Hansa Yellow Light,  New Gamboge, Pyrrol Scarlet, Quinacridone Rose, French Ultramarine, and Phthalo Blue (greenshade). Learn more about mixing these colors and the Essential Colors set of 5ml tubes in my previous blog post.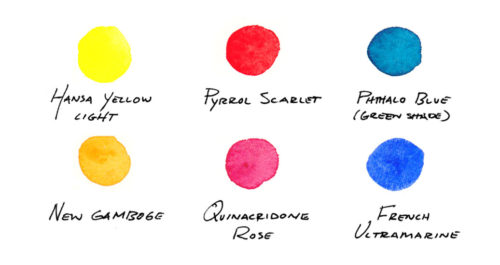 Two large white mixing pans provide plenty of space to experiment with color combinations, and six empty mini pans may be filled with your own watercolors. This palette is available with both Art Toolkits, or individually in my Shop and makes a great gift or first palette for someone exploring watercolor!