The past number of weeks have been a lovely whirlwind of getting to know my new daughter Stella and enjoying summer in Seattle. I'm happy now to be sketching again. We recently took an outing to the Ballard Locks in Seattle. It was a challenge to sketch with her in a front carrier, so I kept this one loose!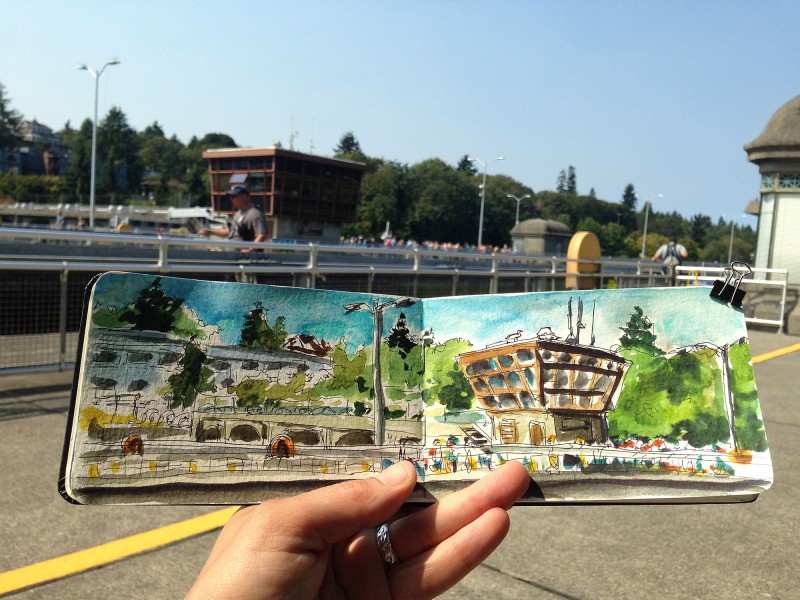 We've also been spending a lot of time around Greenlake. I love the big skies there!

It's such fun to fit this new little person into our family. Thank you all for your kind words of support and stay tuned for more sketches and project updates!