Sometimes paintings take time to be realized. I've had a series of icebergs puttering on my studio desk since June when I made a series of small studies. I'm happy to finally share this one as complete!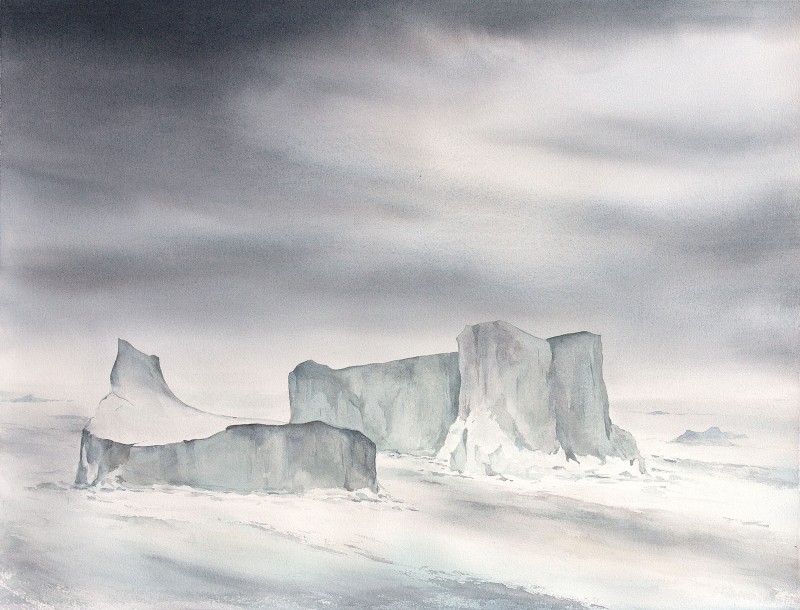 The painting is inspired by a photo I took during series of stormy days in Kullorsuaq, Greenland. First I completed a small study.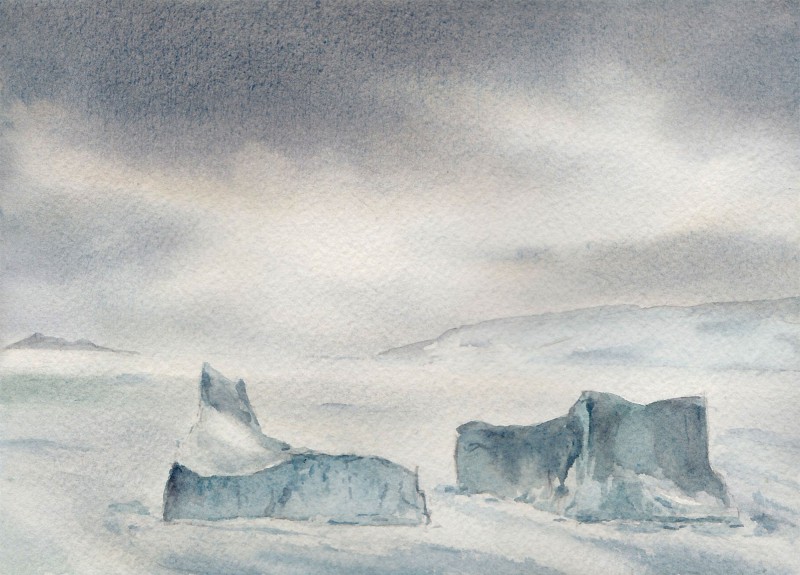 I worked with a limited palette, inspired by my field sketches and other iceberg paintings including Storm Front.

While painting, I keep watercolor paper scraps on my desk to explore and test colors.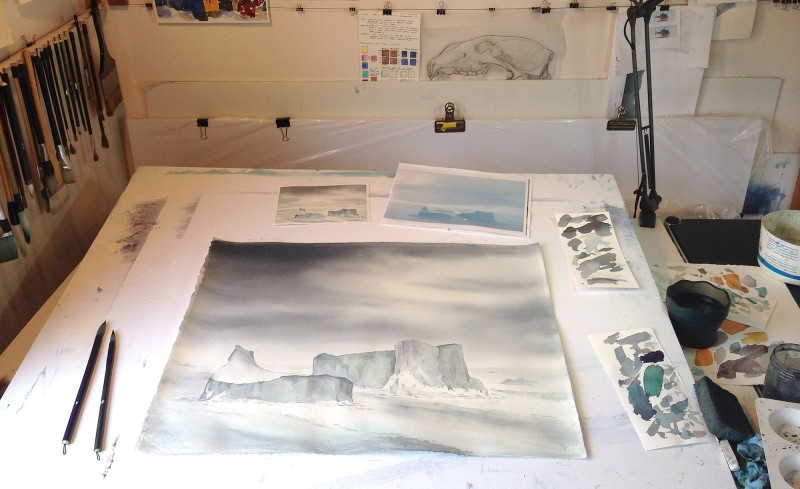 It always feels good to finish a painting! This one will exhibit this winter in my Imaging the Arctic exhibition at the Nordic Heritage Museum in Seattle.