My neighbor, the talented photographer and mountain guide Alasdair Turner, found this beautiful, recently dead Kingfisher while out kayaking. I borrowed it to sketch life size. It had a powerful 2″ long beak and lovely colors in the feathers.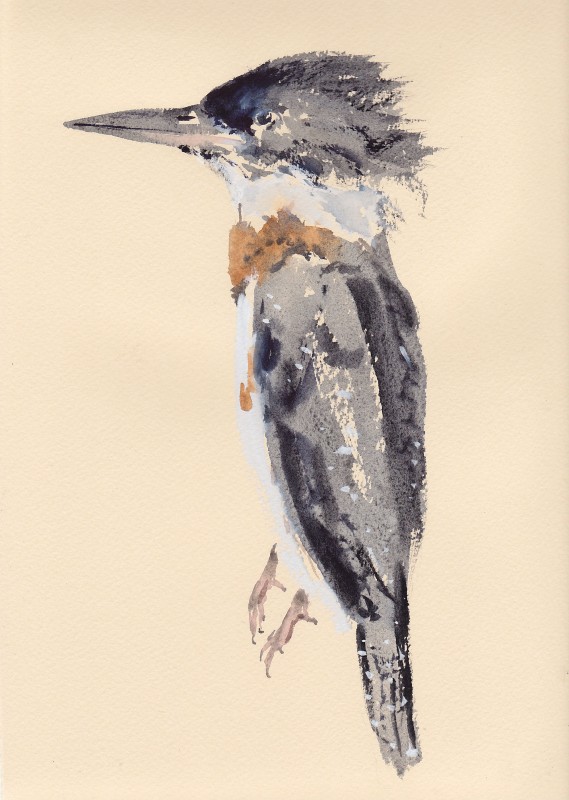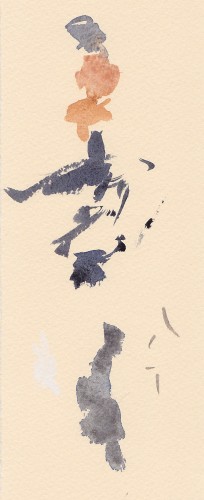 For this sketch, I worked quickly with a large sumi brush on Arches Cover cream paper. The pigments were Daniel Smith Indanthrone Blue, Lunar Black, Raw Sienna, Lunar Earth, Quinacridone Rose, and some white gouache.
When I was done, Alasdair froze the bird in a ziplock bag and donated it to the Burke Museum. They have a wonderful bird collections and taxidermy programs.