Last week my brother and I took our annual brother sister adventure, once again to the Olympic National Park (last year we went to Royal Valley). Our destination was Lake Lillian, accessed by the Obstruction Point trailed head, near Hurricane Ridge. Hiking first on trail, we descended into the Grand Valley, then headed off into the backcountry to climb and descend and climb once more into the Lake Lillian basin. While we only had two nights, it was great fun with the mix of backcountry navigating and easy trail walking. Not to mention the views! I completed this sketch with my Art Toolkit, in between coffee and swimming.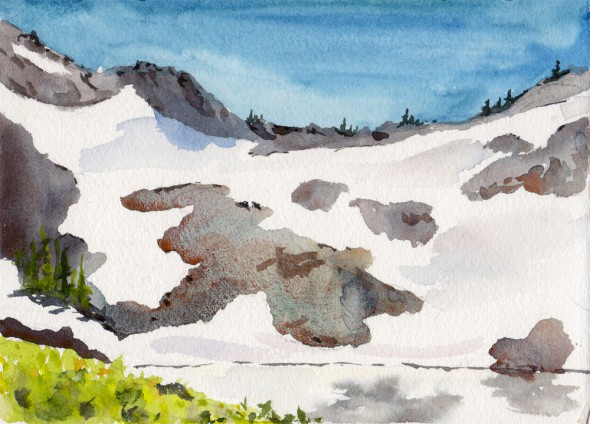 The sun was brutal, so I made an effort to hide! I love carrying a lightweight hiking umbrella.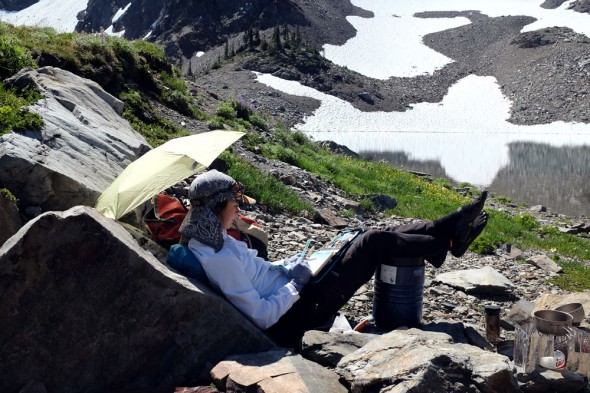 My brother took a nice composite panorama of the lake before we left.

And here we are ridge-top camping on our last night.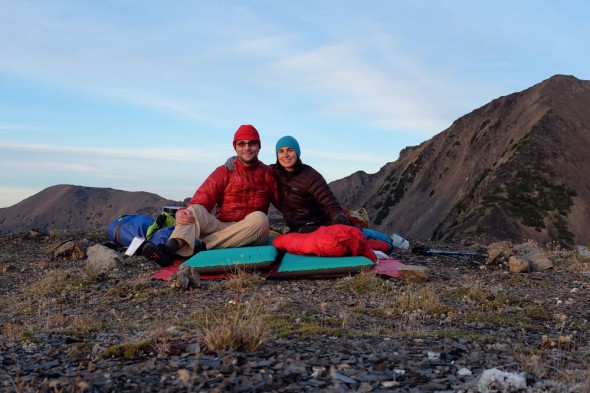 My brother and I have taken now 8+ adventures together since I was about 10 years old. Now that we live oceans apart (he's in Singapore), I especially appreciate that we maintain our friendship and explore the mountains.