With the start of school (our daughter is in first grade now!) I'm settling into my studio and reflecting on my two weeks in Norway this summer. While traveling and with the Singla Creative Residency, I loved having time to slow down and immerse myself in the creative process. With five other resident artists at Singla, I found myself inspired not only by the landscape but by the conversations and art we shared.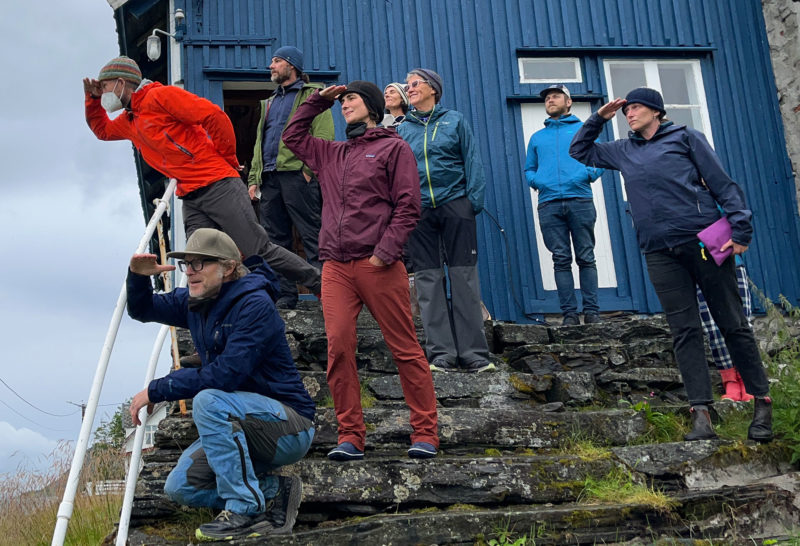 Traveling with carry-on only, I kept my gear as minimal and lightweight as possible. I brought my A5 Art Toolkit with a Hahnemühle watercolor book, a few pens, Rosemary & Co travel Brushes, a Folio Palette, and an additional Mixing Palette. I also carried a stash of 5.5" x 10" and 5.5" x 5.5" sheets of my favorite Arches Cover cream 140lb paper and Arches 140 Coldpress watercolor paper for painting.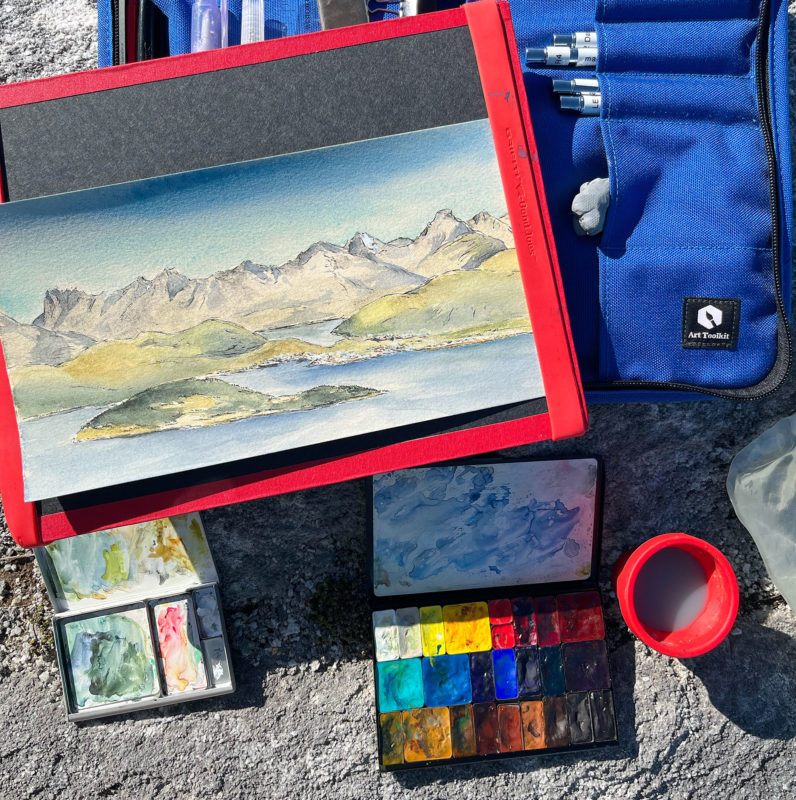 When packing art supplies, it's easy to worry about having enough. I always remind myself, "if I use up all of my supplies, that would be amazing because I will have been so productive!" My rule of thumb is to plan on completing 3-5 sketches a day.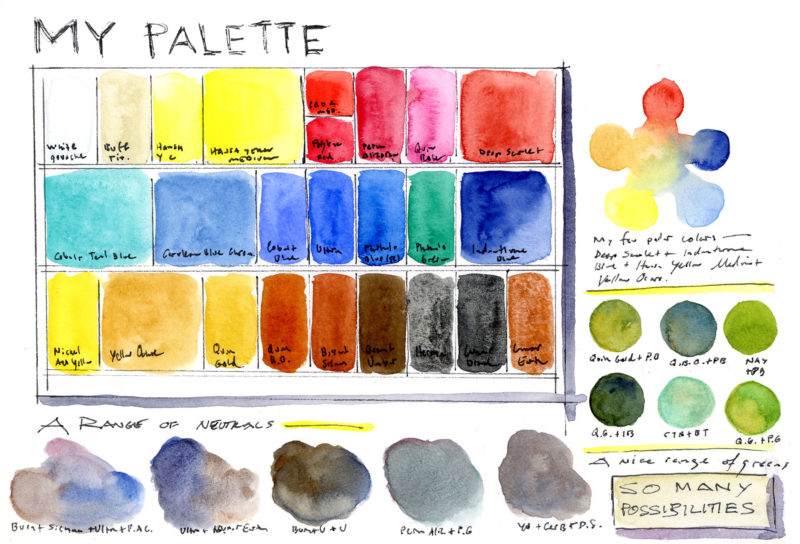 I prepped my palette with my usual favorites, featuring my go-to Arctic colors I've painted with for years: Hansa Yellow Medium, Yellow Ochre/Raw Sienna, Quinacridone Rose, Deep Scarlet, Cerulean Blue Chromium, and Indanthrone Blue (all Daniel Smith). I also brought some additional fun colors that I thought might resonate with the landscape. In the field, I love discovering each unique "palette of place!"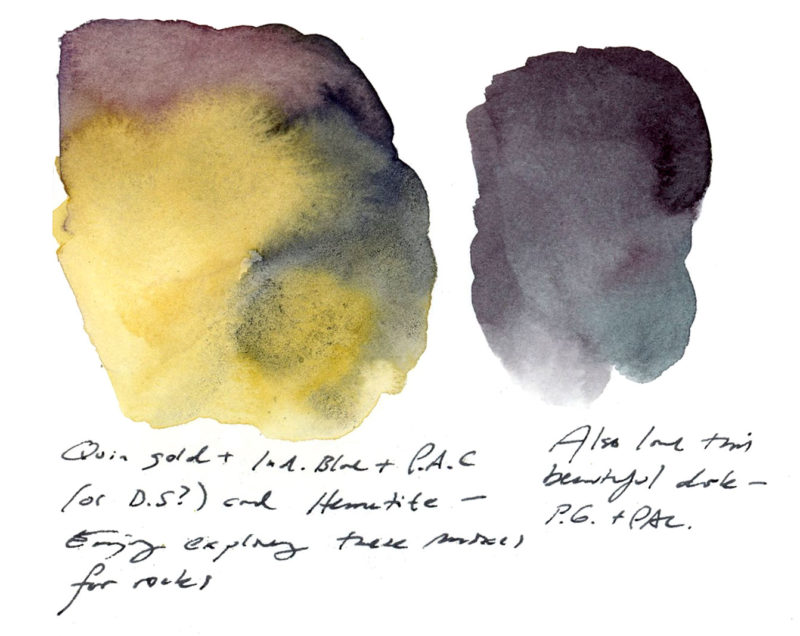 One mix I loved exploring was Quinacridone Gold, Indanthrone Blue, Permanent Alizarin Crimson, and Hematite. It captured the subtle mountain textures of greenish, textured gold, and grey. Here's a mountain study I completed with the colors: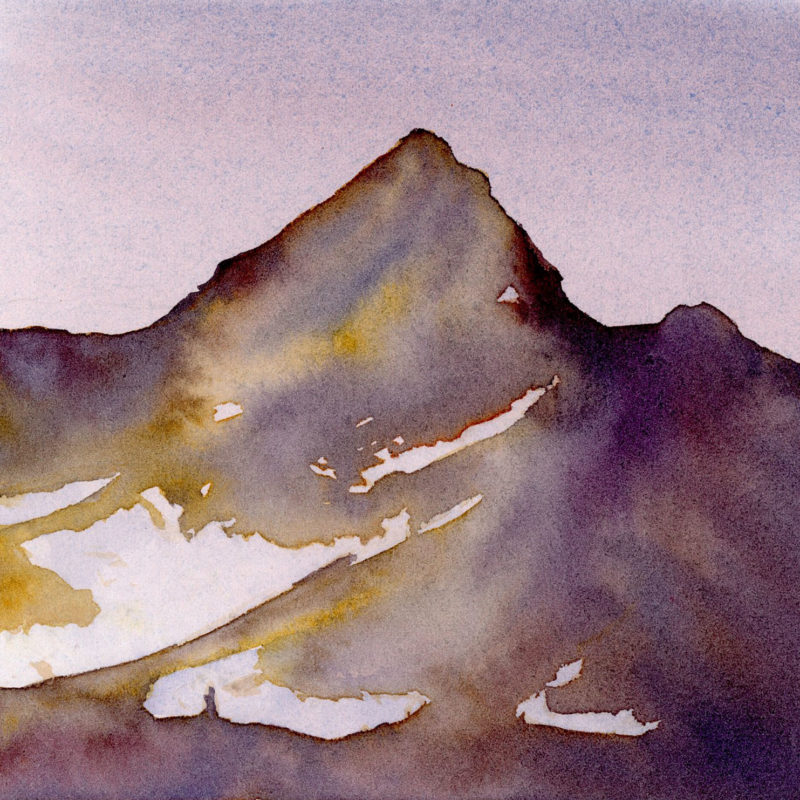 I'll share more of my art from Norway in the coming weeks! Thank you all for your support and encouragement, and I especially want to thank everyone with the Singla Creative Residency who helped make this work possible.