Vancouver Island, Part II
While on a recent vacation to Vancouver Island, my husband and I enjoyed exploring the town of Ucluelet. After starting our day with breakfast at the lovely Zoe's Bakery and Cafe, we headed out to walk the Wild Pacific Trail.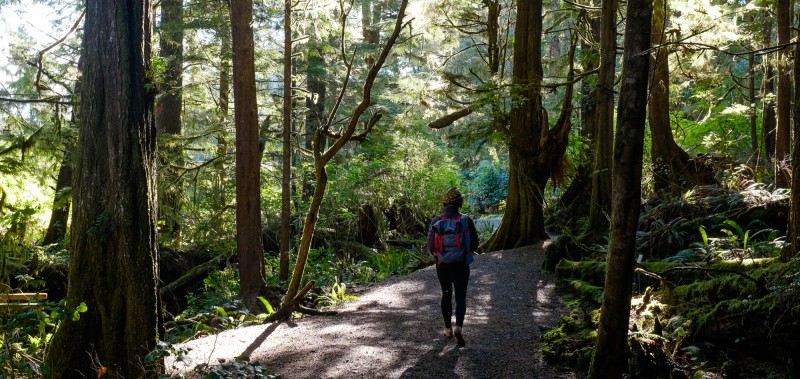 We emerged out of the woods to find the Amphitrite lighthouse. The original structure was built out of wood in 1906 to warn ships away from Vancouver Island's rocky coast. After a storm destroyed it in 1914, the current bunker of a lighthouse was built to endure the buffeting wind and waves. It's a beautiful, lonely spot, with the pounding waves and mournful whistle of a signal buoy off the coast.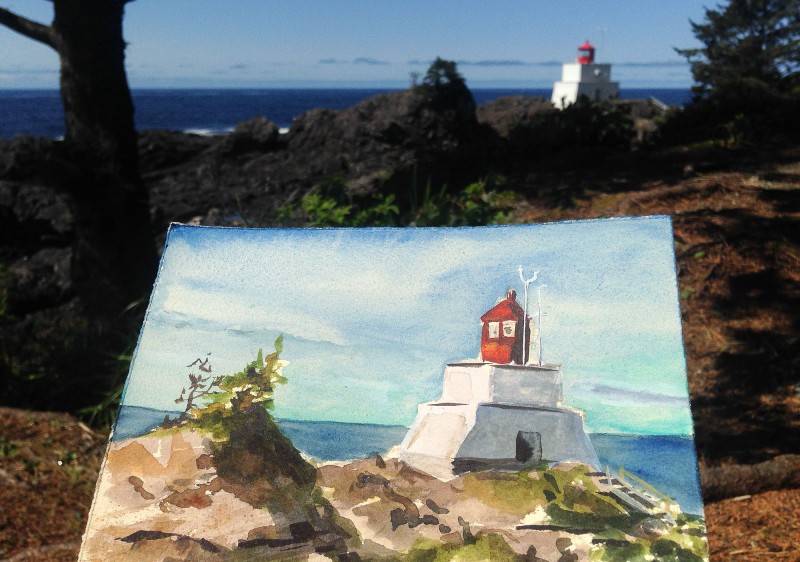 After lunch, we headed to the Ucluelet Aquarium, a charming and tiny display of northwest fish and invertebrates, staffed by an enthusiastic team of naturalists. It's an inspiring space, and I was happy to learn that all their specimens are returned to the wild after a period of display.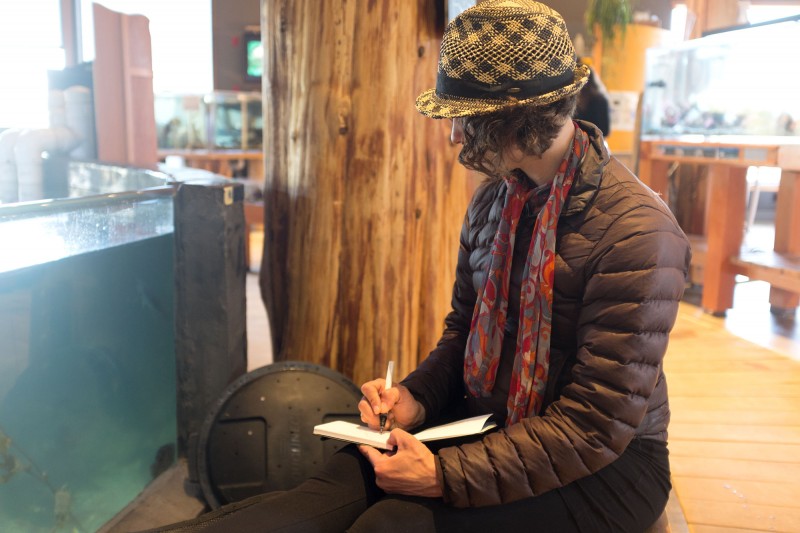 I enjoyed sketching a number of critters. My portable stool came in handy for sitting in front of the tanks.

My favorite tank to observe was also the centerpiece of the aquarium, featuring a number of rockfish, kelp, and a giant Pacific octopus!

While I didn't have time to sketch her, I loved watching the octopus swim and explore the tank. The aquarium was habituating her to the local seawater with plans to release her the following week.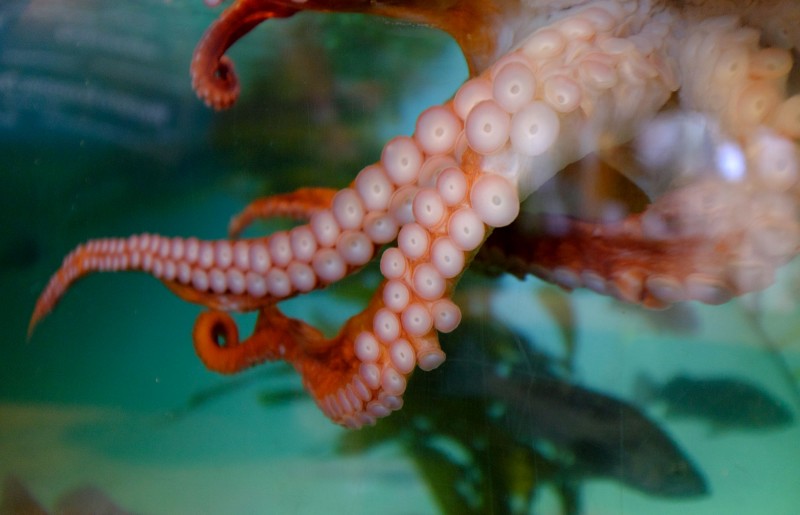 The time to return home came too soon, but I remind myself that the wild coast will be there for future adventures. In the meantime, my sketches bring me back to the fresh salty air, and the rhythmic pounding of the surf.