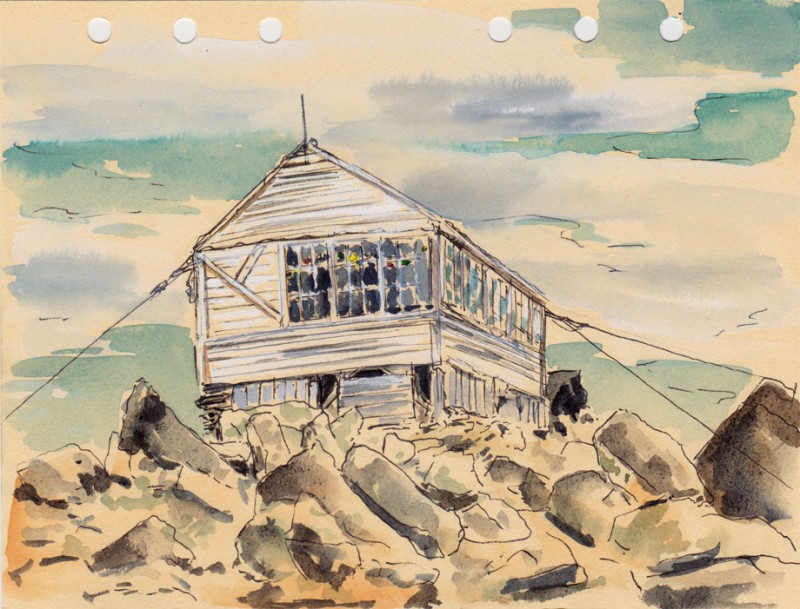 I played hooky last week to hike up to the Hidden Lake peaks in the North Cascades and spend the night at the old fire lookout at 6,890 feet. It was spectacular with brilliant fall colors and panoramic mountain views. The lookout, perched up on top of a granite outcrop, was a treat to stay in. Many thanks to those who helped restore it! I brought up my art kit and had some time for a few sketches before the sunset. Before too long, the clouds closed in and we woke up to snow the next morning!
Check out this short video for an introduction to my art kit and my husband Darin Reid also took some lovely photos. Enjoy! Ah, yes, I'm also still loving hiking, running, and generally exploring in my Vibram Five Fingers KSO minimalist shoes.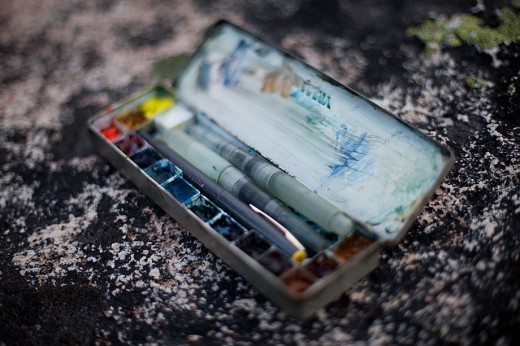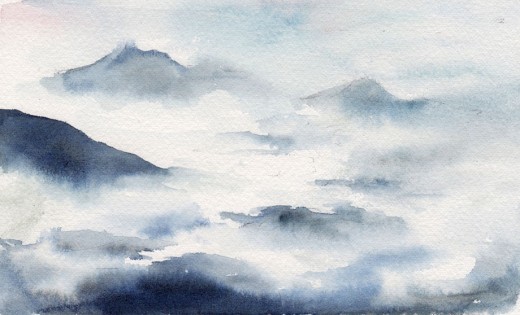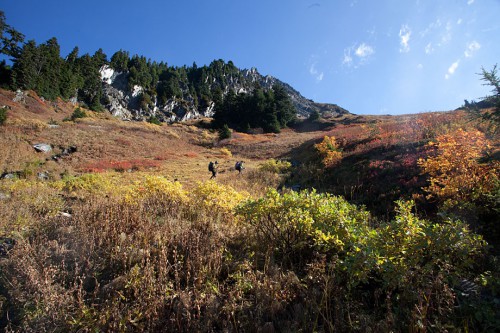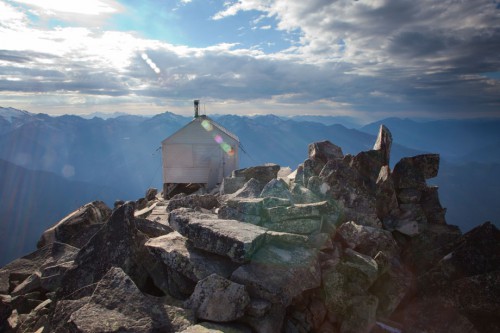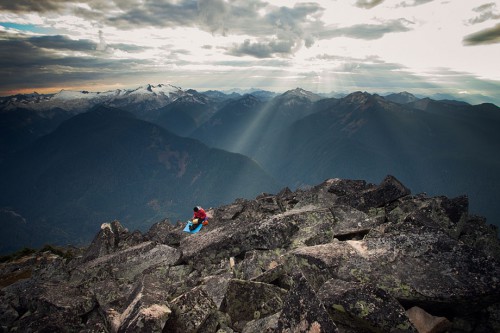 If you're interested in making the hike (either for the day or overnight), the Washington Trails Association has a nice trail description.