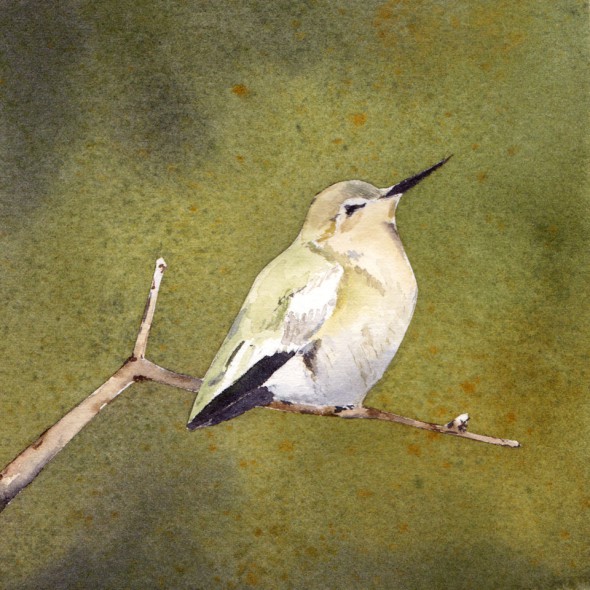 Today we saw our first visitor to our backyard hummingbird feeder. It was the most rotund little bird I've ever seen! I think it was a juvenile Anna's Hummingbird. I painted this sketch with just three colors: Daniel Smith's Quinacridone Gold, Pthalo Blue (red shade), and Carbazole Violet. I'm pleased with their mix of greens and browns.

Next I masked off the bird and branch with packing tape that I cut out with a razor blade, and painted the background. I wet the page and let my colors blend together. Once dry, I went back in to darken some areas and used a toothbrush to add splatters of paint. In some areas, I used a spray bottle to soften hard edges.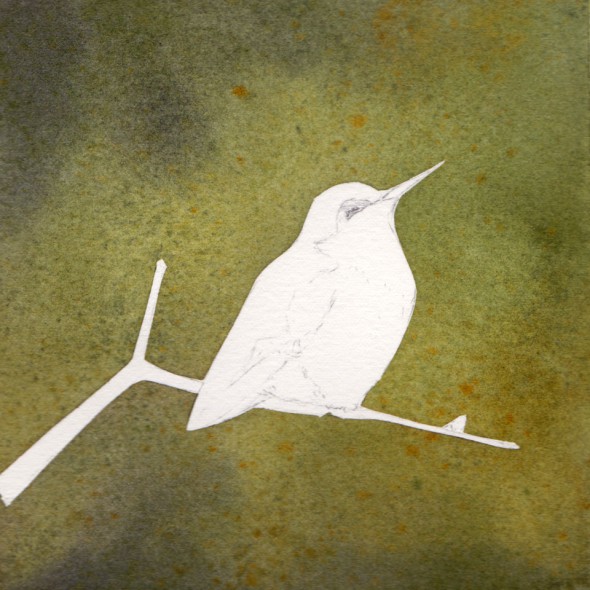 Once dry, I removed the tape and painted the foreground. I started with large areas of light greys and browns, and continued with darker regions and small, detailed strokes. I'm happy with the result, although the little hummingbird should be even fatter!