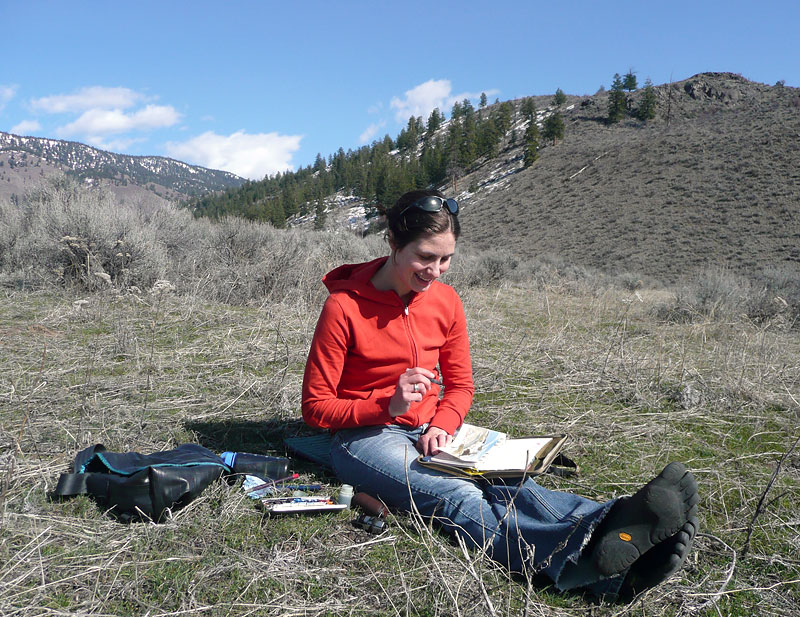 I'm always on the look out for new tools to improve my sketching kit (see some variations here). Some wonderful students of mine recently helped me dramatically upgrade my set-up. They gave me a Rite in the Rain Field Ring Binder tucked inside a Cordura cover that has pockets for pens, notes, and zips shut. To top things off, they included a Franklin Covey Compact Hole Punch so I can cut and punch my art papers for the binder.  I've used Rite in the Rain's durable field notebooks in the past, but wasn't aware of their binders and covers. They're a great find!
I love how it zips into a compact package and I'm carrying it everywhere. This Spring I'm excited to get out and sketch to warm up for my summer High Latitudes expedition to Greenland.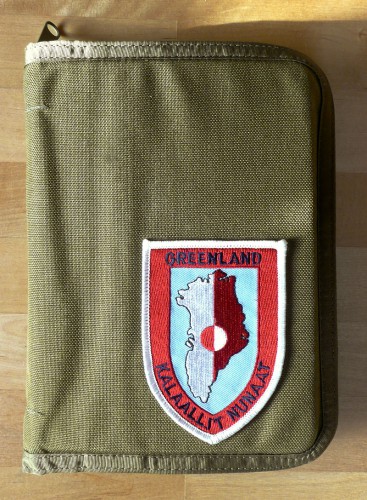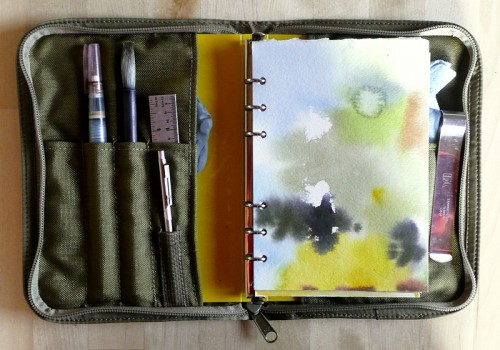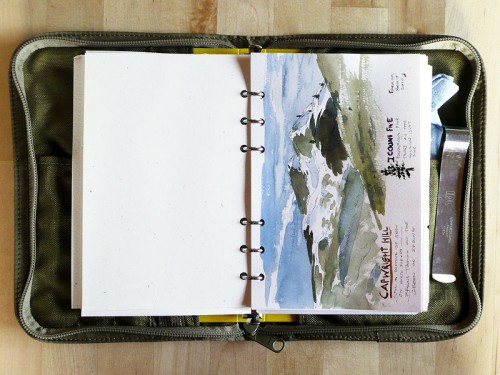 Inside, I'm tucking a gum eraser, my favorite 6″ aluminum Fairgate ruler, a tiny automatic pencil, one larger brush (that I've cut down), a water-brush pen, and the final slot usually holds a fine point waterproof pen such as a Pigma Micron. The back cover has one large pocket which holds some paper towels and a large clip for holding papers down in the wind. My pocket pencil-box watercolor kit is a perfect compliment, although it doesn't quite fit in the Cordura cover. An Altoid tin kit might- I'll have to try it sometime.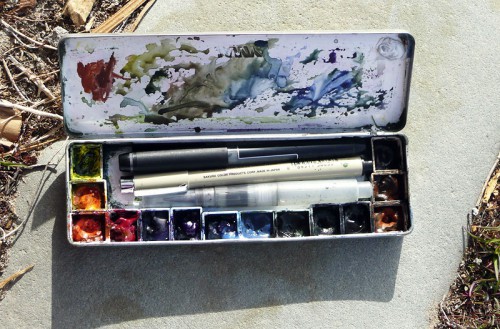 What are your favorite sketching supplies?