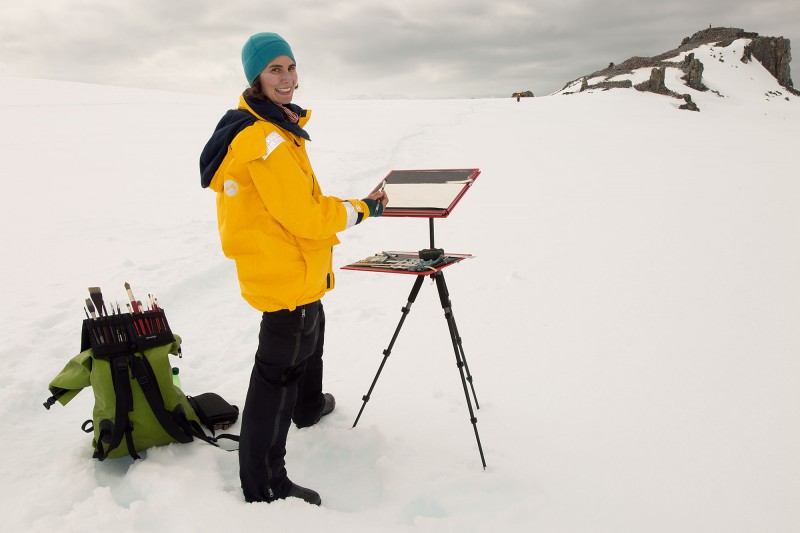 Happy new year! I'm back in the land of rock and ice and thrilled to be painting onboard the Seabourn Quest. The journey across the Drake Passage from Ushuaia to the Antarctic Peninsula region was remarkably smooth and calm. Our first stop was Half Moon Island in the South Shetland Islands, approximately 75 miles north of the Peninsula.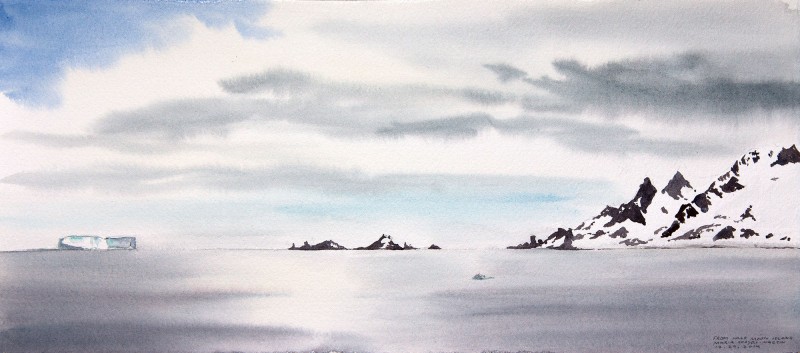 The island is home to breeding Chinstrap penguins, and has breathtaking views of Livingston Island and eroded volcanic rock. I love the polar light and the penguins are incredibly fun to watch and paint.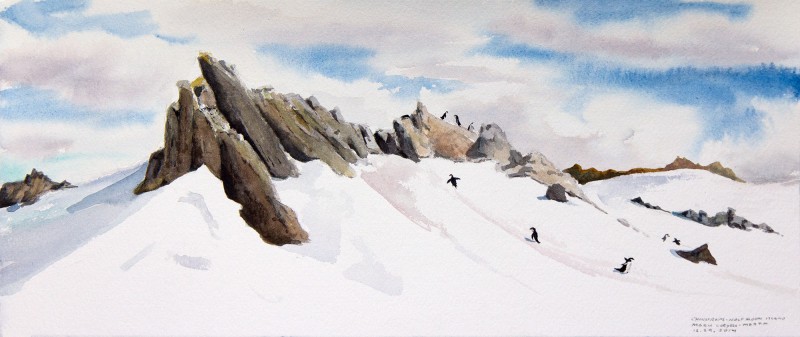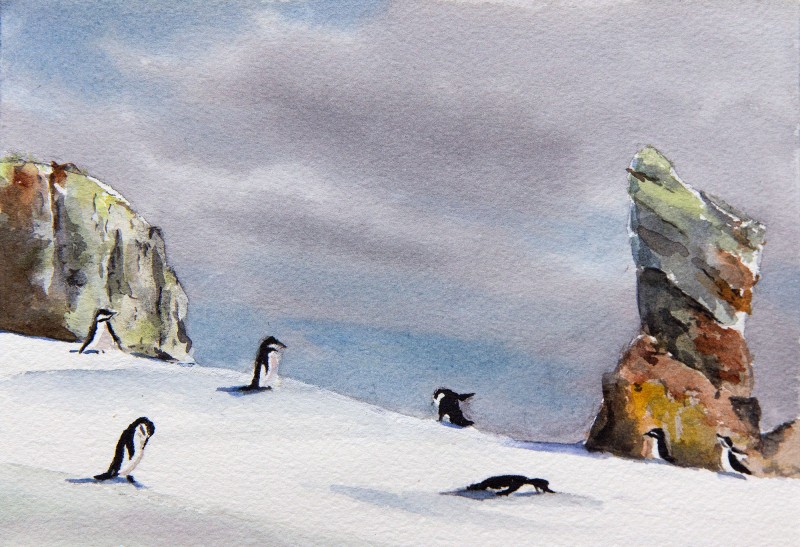 While painting, I'm developing my vocabulary of color, atmosphere, and shapes. I'm carrying my Art Toolkit with two Pocket Palettes, as well as my extra tripod field kit. My palettes are supplemented by an extra 6 well plastic palette, and a collapsable water bucket which is helpful for painting with larger brushes. To prevent my supplies from blowing away, I use banker clips and a jumbo rubber band as anchors.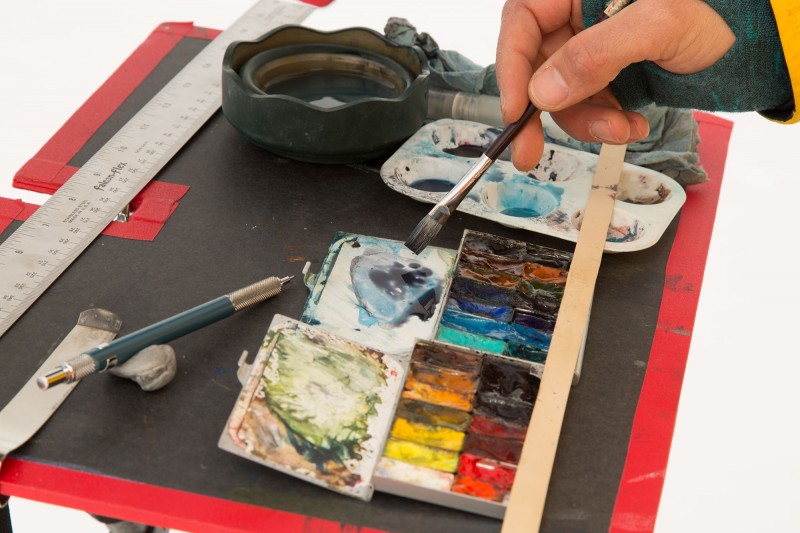 It's great to be out painting in the elements daily, stay tuned for more polar updates!
Read the next post, Antarctic Peninsula.