Over the past week, we have continued to explore the Antarctic Peninsula and South Shetland Islands. Two lovely sites to visit were Chilean and Argentine bases, Almirante Brown and Esperanza. They're both along the shores of the lovely Paradise Bay and home gentoo penguin colonies.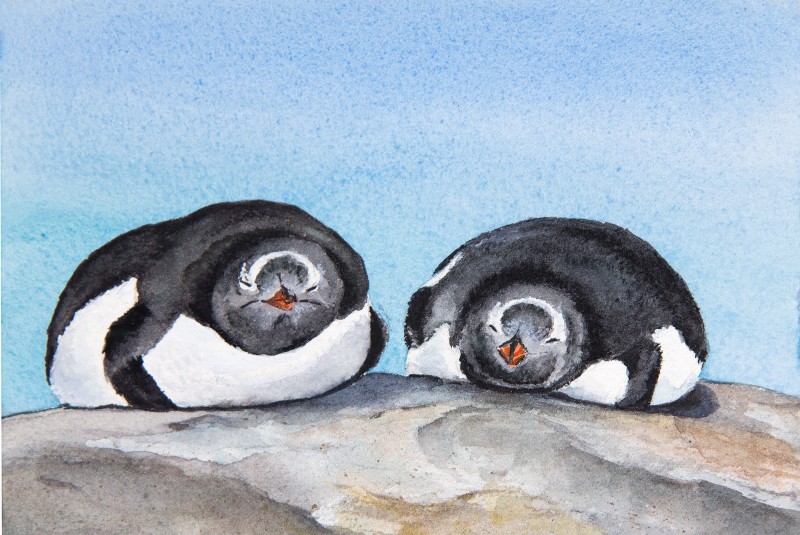 I am building my color vocabulary for the icy blues and atmospheric skies, and also love the shapes and characters of the Penguins.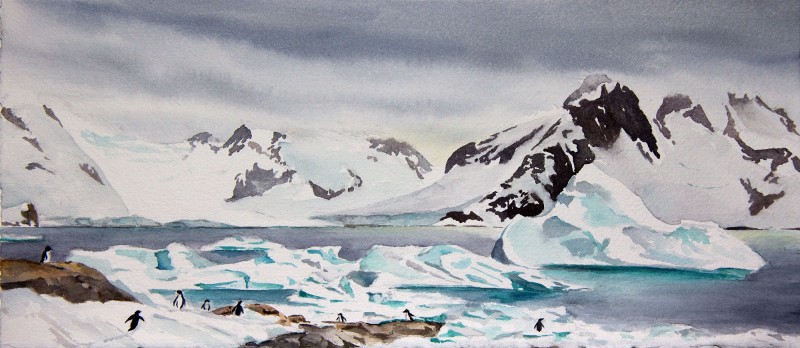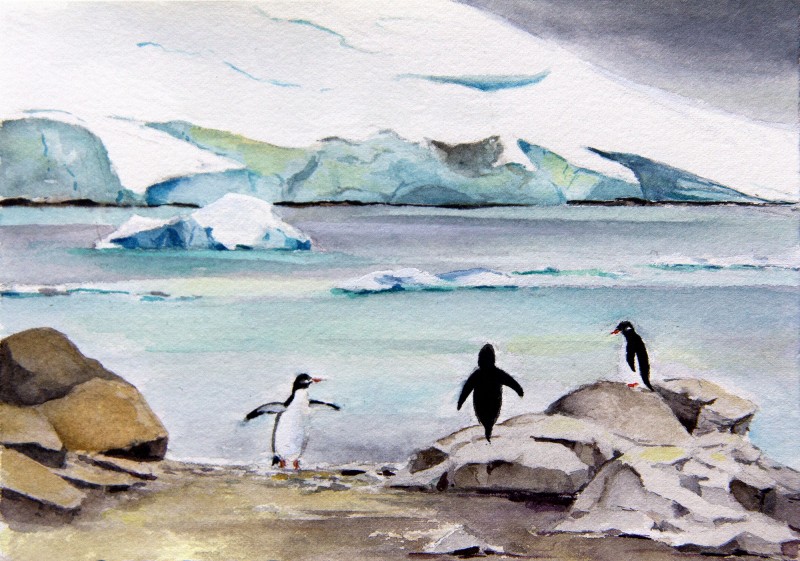 I love the wide skies and spaces here, and we've had remarkably calm weather.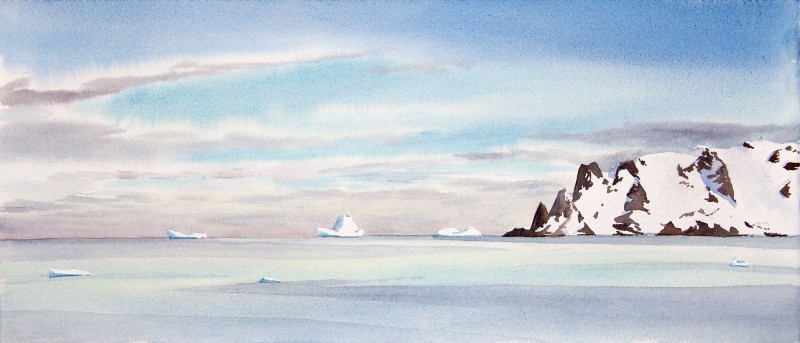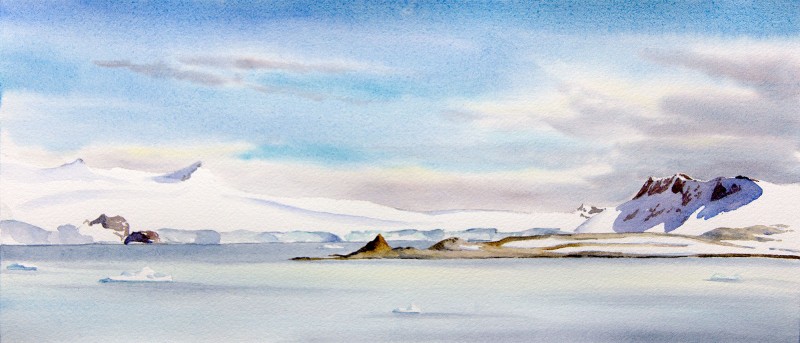 I've put together my first display of artwork for the onboard shop, it's a pleasure to share my work.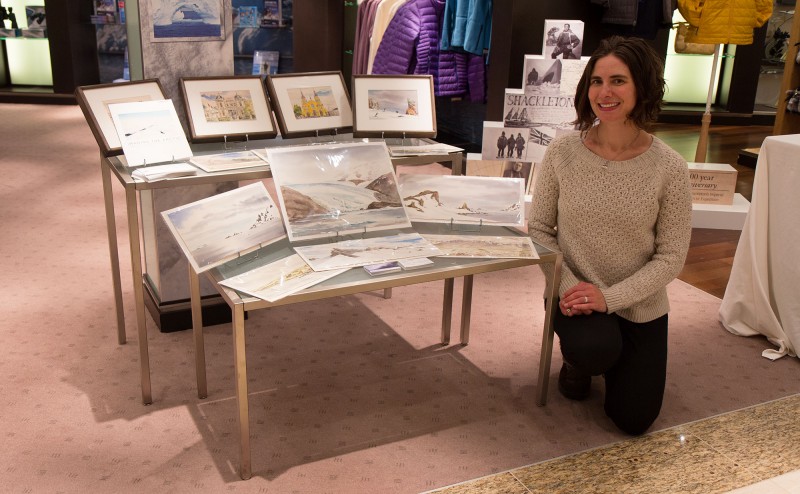 Our voyage will continue from Antarctica to South Georgia, stay tuned!
Read the next post, Tabular Icebergs.