I'm home and have been catching my breath from a whirlwind of travel and catch up since leaving the Seabourn Quest ship in Buenos Aires, Argentina. It was a spectacular voyage and it was a privilege to be onboard as guest artist. A highlight after Antarctica was visiting South Georgia, a British Territory in the remote southern Atlantic ocean. It was a popular region for whaling, and Shackleton sought help for his stranded men there in 1916. On a later expedition in1922, Shackleton died onboard his ship in South Georgia and was buried at the whaling station (and now a research station) Grytviken.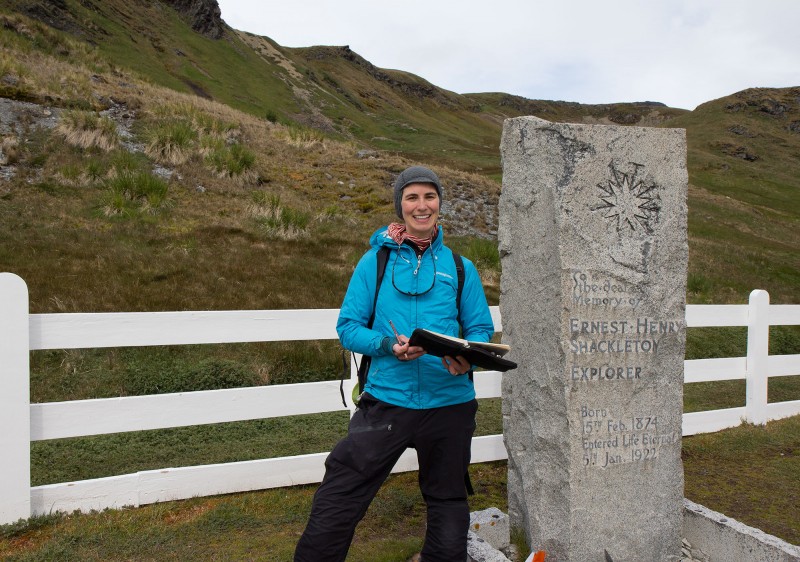 South Georgia is home to a remarkable density of wildlife. We visited Salisbury Plain, which is home to hundreds of thousands of King Penguins.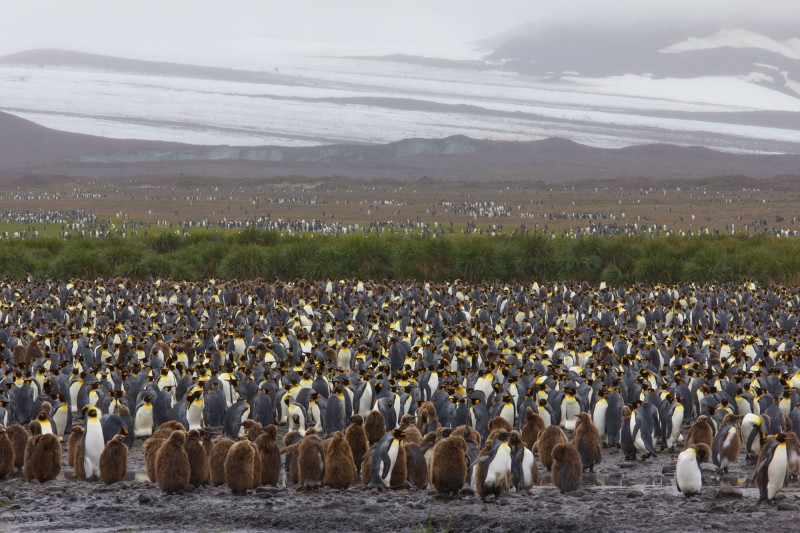 Exploring the coast was also beautiful. One morning we took shelter from high winds by cruising up Drygalski Fjord.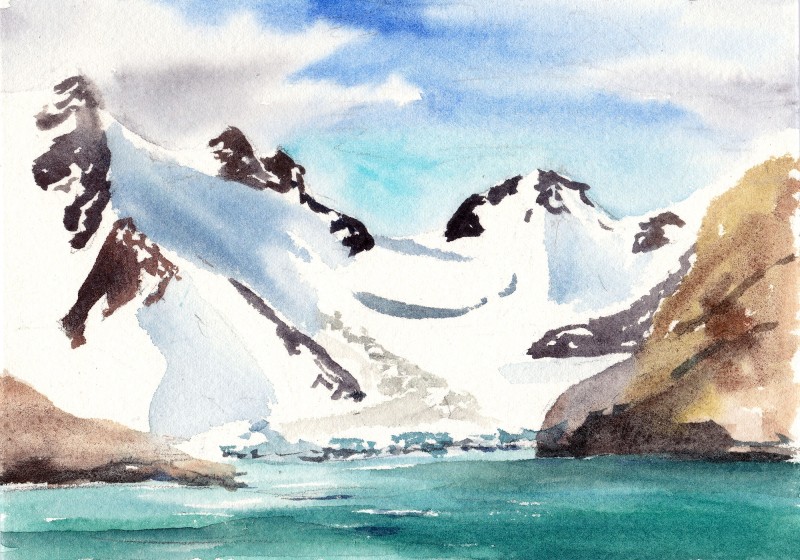 I tried to quickly sketch the light and colors with my Art Toolkit.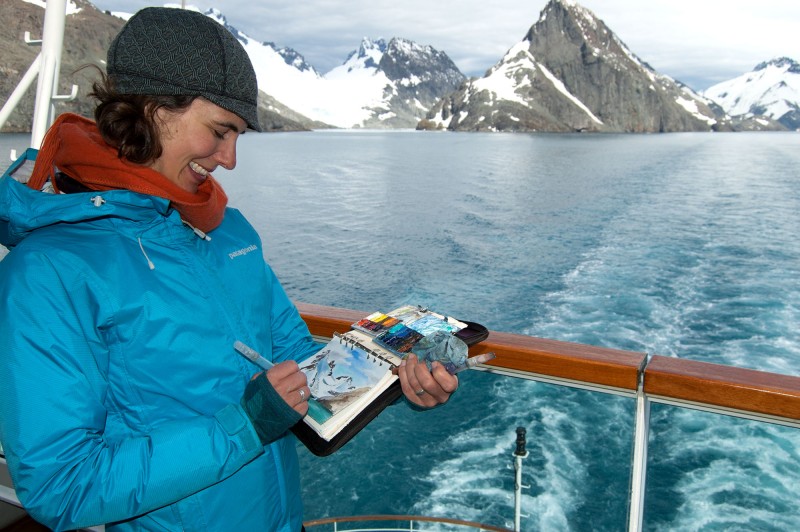 I completed about 30 paintings during the voyage, in addition to dozens of quick sketches that I hope to complete and use for inspiration for larger works. I thank everyone onboard the Seabourn Quest for their support and enthusiasm, especially geologist Cathie Hickson who made the trip possible and was a fantastic roommate. Thank you to everyone for following my southern adventures, and stay tuned for studio updates!