I'm onboard a lovely Seabourn ship as guest artist, heading south around the Patagonia and down to Antarctica. I had a smooth trip flying from Seattle to Santiago last week, and was relieved that my checked bags followed me down. One is full of gear and clothing, and the other is full of art supplies!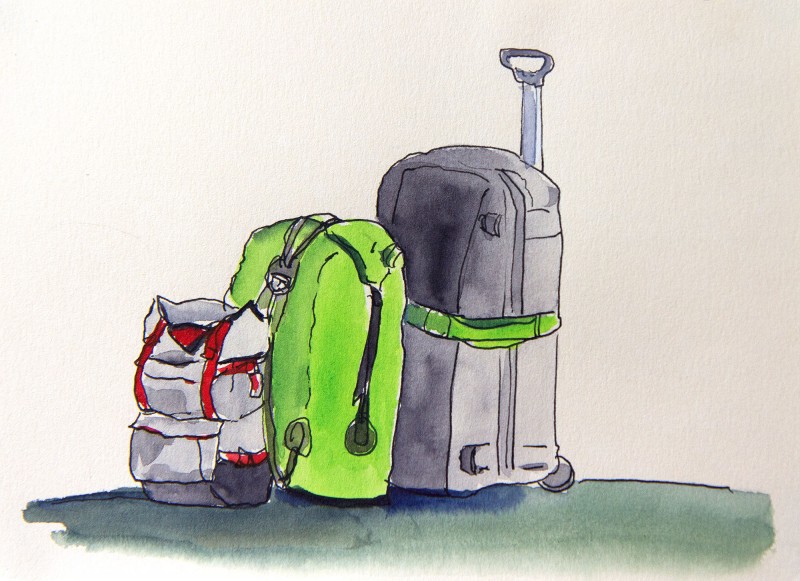 From Santiago, I headed west to the beautiful city of Valparaiso to meet the ship. Valparaiso is an amazing place, recognized as an UNESCO World Heritage Site. I wish I'd had more time there! The colorful buildings stack up along steep hillsides surrounding the harbor and are connected by a labyrinth of narrow streets and pathways. As an alternative to walking, charming funiculars glide up and down the slopes.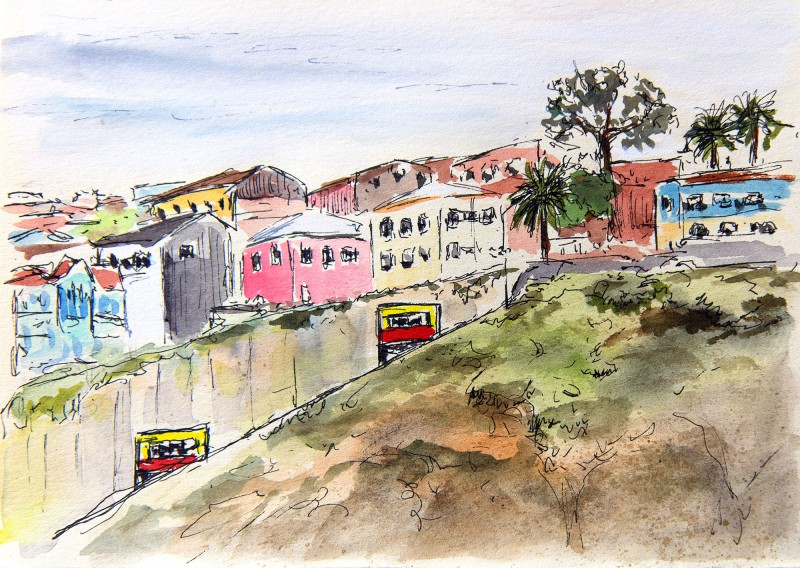 Before long, it was time to board the ship and leave harbor. Standing ondeck, I rapidly sketched as the city receded into the distance. This is just the beginning of my voyage, please stay tuned for more updates. Happy holidays and I'd love to hear from you!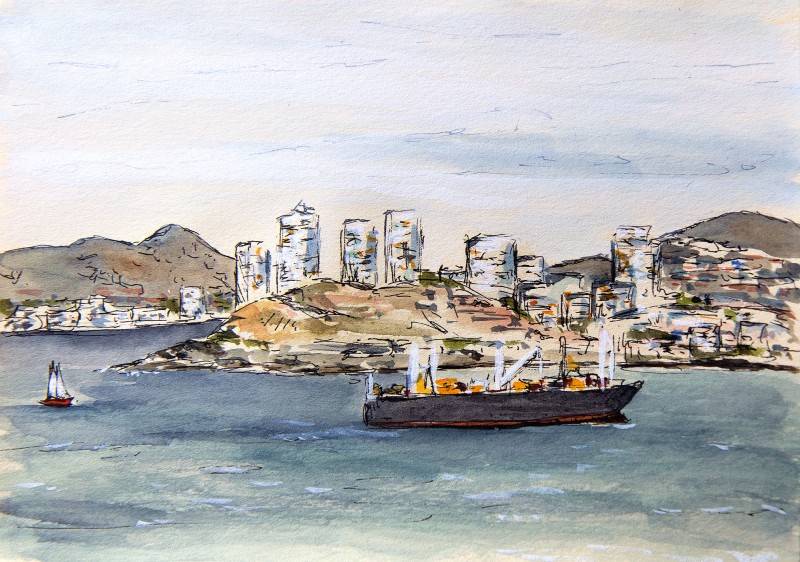 Read the next post, Southern Patagonia by Sea.