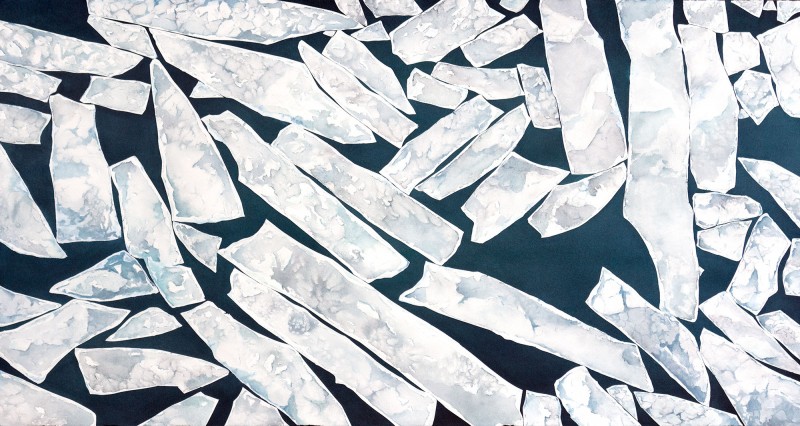 I invite you to join me in Seattle this Thursday, December 11th, 6pm–9pm at the Nordic Heritage Museum for the opening of Imaging the Arctic!

The exhibit features field work and studio paintings from my 2013 expedition to Greenland with marine mammal biologist Dr. Kristin Laidre, as well as a collection of stunning prints by Finnish photographer Tiina Itknonen. While my art illustrates the landscape and scientific process, Tiina's evocative images add an intimate perspective on the rhythm of life in the Arctic. Our art is complimented by a selection of scientific tools from Dr. Kristin Laidre, as well polar bear specimens from the Burke Museum. You can read about the exhibit and see the collection of our work in the exhibition catalog, available for sale online.

I'm also thrilled that we've had the opportunity to include works by two other fantastic artists. Owen Curtsinger is a graphic artist based in Seattle and has collaborated with Kirstin to create Myths of the Tusk, a humorous, educational, and beautiful book diving into mysteries of narwhals. We'll have a few of his panels on display, as well as books for sale at the museum.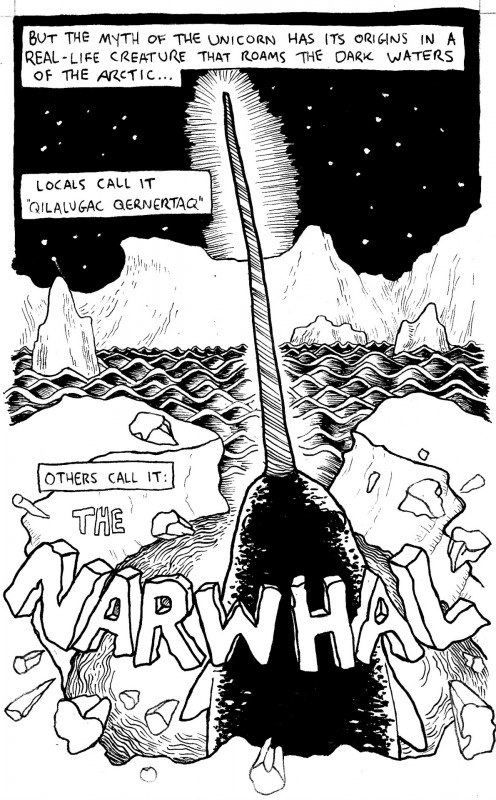 Finally, we are also including a poem by the talented naturalist poet Elizabeth Bradfield, We All Want to See a Mammal. I hope you can make the opening! Tiina is flying in from Finland to join us, and Owen will also be attending. It should be a great night. If you can't make it, you can visit the exhibit through February 22nd.