Studio work & summer plans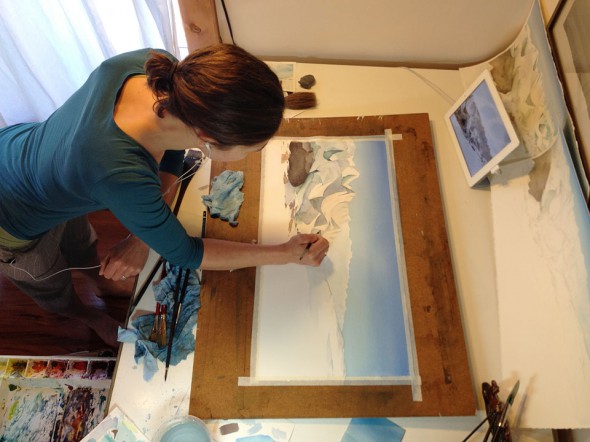 My project in Alaska wrapped up with a wonderful feature article in the Alaska Dispatch. Since unpacking, I'm now focused in my studio on developing new paintings as well as presentation and workshop materials. I have an exhibit this September at Plasteel in Seattle, and my scientist friend Nate Senner and I are developing a science-art program with a school in Anchorage based on his Hudsonian Godwit research.
In spite of my time indoors painting, I still plan to get out this summer for field sketching—it's the most beautiful time of year for the Pacific NW! If you'd like to join me for a workshop, this July 28th, I'm collaborating with the Seattle Art Museum and Seattle Tilth to present Foraging for Images, to identify and sketch edible plants in the Olympic Sculpture Park. Details and registration are online.
I'll try to post my studio progress, and as always, appreciate comments and support. Have a wonderful weekend and 4th of July holiday!