Science Cafe and Transitions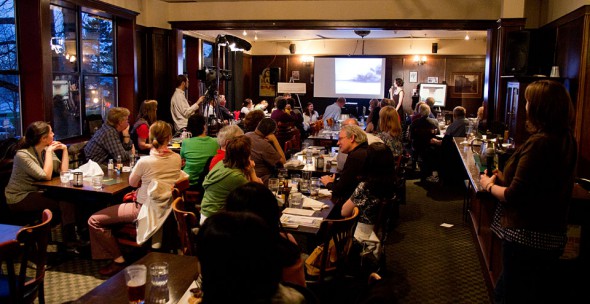 I had a wonderful time at my Science Café presentation last week and want to thank everyone who came, and the Pacific Science Center and KCTS 9 for making it possible. Check out the video of my presentation on the Science Café website!
In other news, my husband and I received short notice that we need to move and we're once again in transition. My studio work is on hold for the moment while our belongings are all packed up and we're looking for housing in Seattle. Please wish me luck and any leads are appreciated!