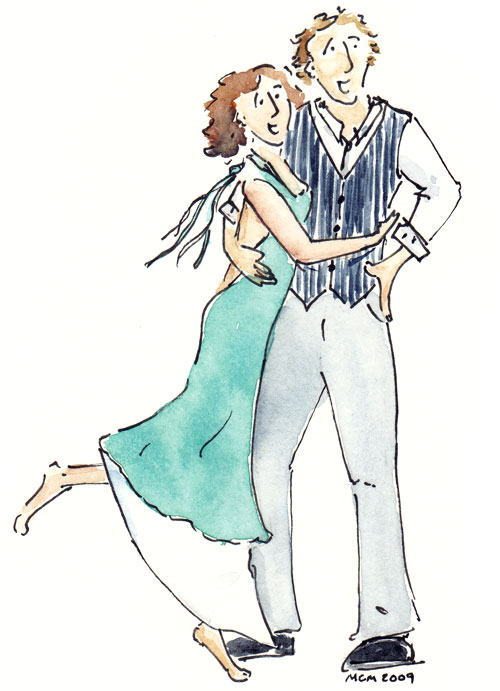 Darin Reid and I married on September 20, 2009. It was a beautiful sunny day and we were delighted to have so many family and friends in one place. If you'd like more details, you're welcome to visit our wedding website.
Between moving, traveling, and wedding planning, it's been a busy past few months! Now that everything is calming down with the lovely Fall season, I'm excited to get back to my studio and paint.
Ah, in case you're wondering, I am keeping Coryell-Martin as my last name. I did offer it do Darin, but he opted to remain monosyllabic with Reid. If we ever have kids, we're probably not going to double-hyphenate.