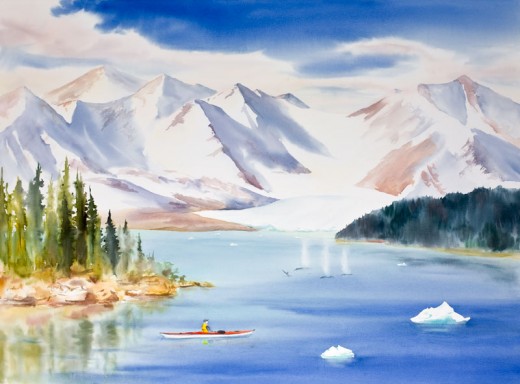 This Springtime I completed my largest watercolor yet, which was a wonderful commission for an avid kayaker in the Boston area. The vision for this painting, kayaking on the Alaskan coast with an expanse of glaciated mountains, felt right up my alley and I was delighted to accept the project. (Learn more about commissioning work with me.)
To begin a commission, I first use reference material to explore the composition through value sketches. Next I consider color palette and and begin experimenting with ~4″ x 6″ color studies. At this point, I send materials to my client for feedback and direction.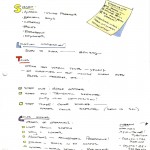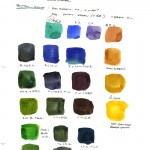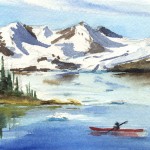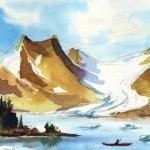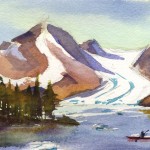 For this project, my "Afternoon Light" study, which is inspired by Elfin Bay in Alaska, become the basis for the final composition. Since this painting was to be large, I continued with another study one more size up.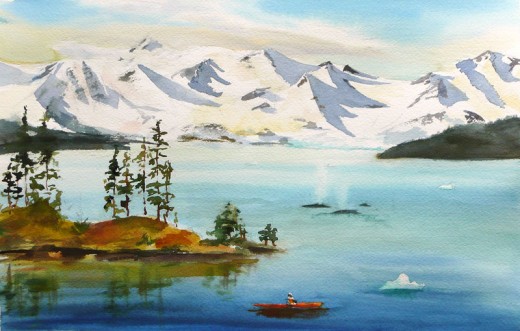 Once I was ready to begin painting the final 44″ x 32″  size, I purchased a roll of Arches 140lb paper and learned to stretch it on a large masonite board. (Read about my methods on my Stretching Big Paper post.) I also purchased a larger 5″ wide brush. As my artist friend and mentor Mitchell Albala once told me, "big tools make for big ideas."
Working large, I completed three drafts before I was satisfied with the fourth and final painting. Each version was an opportunity to practice and experiment with painting loosely and verses with tighter and more specific brushstrokes. I tried to find a balance in the final piece!  To share a few more technical notes: I used masked the kayak and the icebergs to protect their brights with brown packing tape and used a sponge and paper towel to lift the spouts of the whales. Finally, I shipped the painting off and received this photo back from my happy client in Boston.