This week I've been working on my new not-quite-released website (almost there! Thank you steller designer and sweetheart Darin Reid…) and coming across my older fieldwork. One style has particular captured my attention as one I'd like to use more: walnut ink.
When working with walnut ink, I often use a toned paper (such as Canson Mi-Teinte or Fabriano) and particularly enjoy the tan colors. One of my favorite tools is a chopstick from a restaurant in China that I've sharpened. I added it to my drawing box because when I was traveling to China in 2004, airport security confiscated my calligraphy pen nibs insisting that they were "dangerous weapons" (right). I searched art stores for replacements with no luck… thus my chopstick. After dipping it in ink to make a quick sketch, I'll often add washes with a paint brush.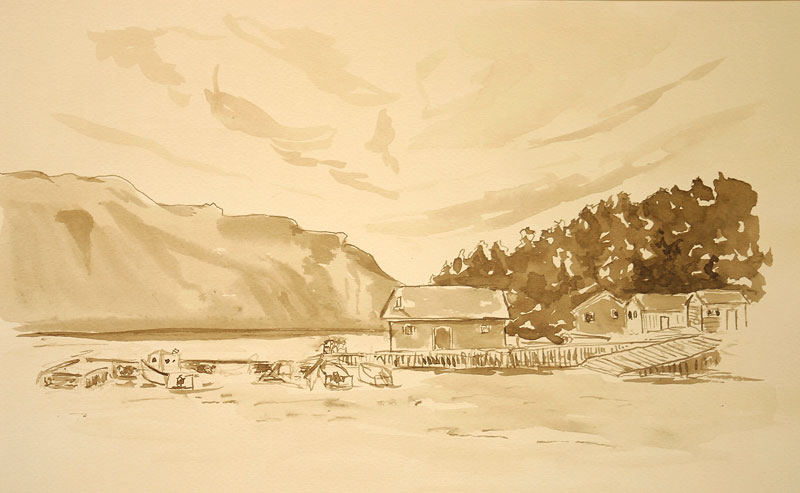 Another method I use is sketching first with a fine point pen such as a Staedtler Marsmatic 0.25mm or a Pigma Micron pen. I then add washes with walnut ink, sometimes mixing it with a touch of black India ink for variation.
I love the warm sepia tones and the classic feel they give my sketches. Yesterday I filled up a Niji waterbrush pen with walnut ink and I'm excited to have it available with my pocket watercolor-kit for quick sketches. If you'd like to see how another artist approaches walnut ink for sketching, check out my artist friend Molly Hashimoto's lovely work.