I worked this morning on a painting of Mt. Daniel in the North Cascades. The process of this painting began with my field work in 2007 when I hiked to Mt. Daniel with the North Cascades Glacier Research Project to survey the Ice Worm, Mt. Daniels, and Lynch glaciers. Camped just below the small Ice Worm glacier (above Peggy's Pond), I watched the changing light on the ridgeline surrounding the cirque basin and sketched.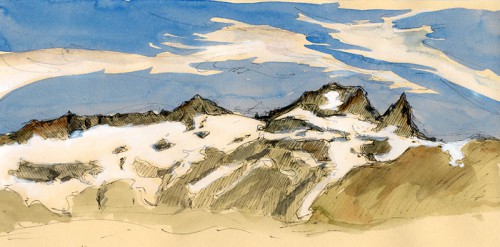 In my studio, I perused my field sketches and photos and was inspired by Mt. Daniel's ridgeline and its corresponding shadows. I found a photo for additional reference and converted it to black and white so I wouldn't feel compelled to use the palette that comes out of my printer.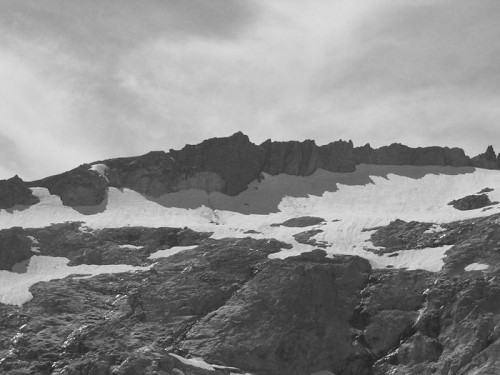 To begin composing, I cropped the image in photoshop several times and then began a series of thumbnail sketches and color studies. As I did them, I noted my palette and ideas that came up.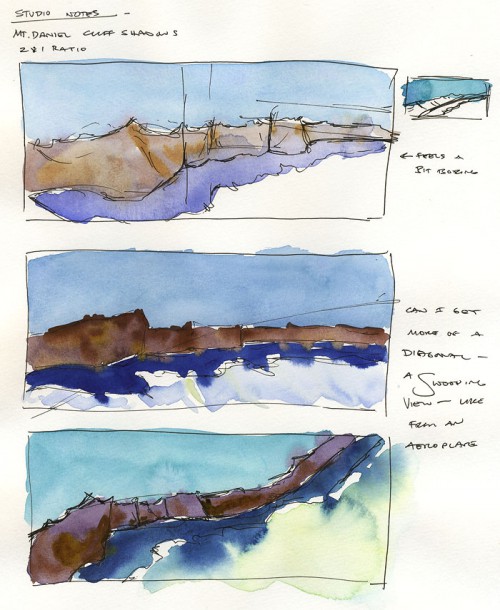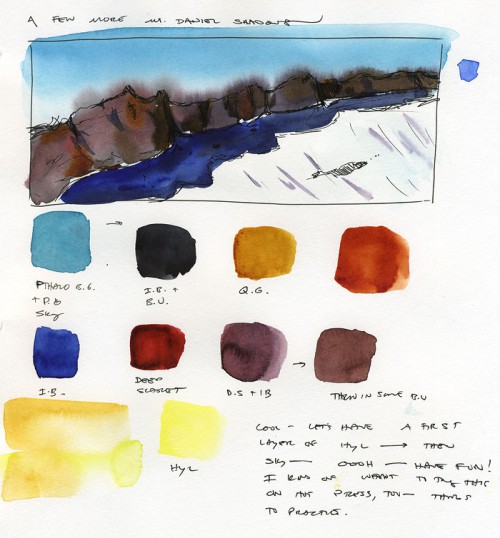 By my fourth sketch, I found a composition and palette I was excited to work with. Now I'm on to the next stage: working larger! Today I did a study to experiment with paint application and color intensity. It's not perfect, but I've learned from the process and will do a couple more versions before I use my 30″ x 15″ sheet I have prepared. Wish me luck!