I've had such fun making artist friends online over the past few years through my expeditions, Urban Sketchers, Sketchbook Skool, and my Art Toolkit project. Australian artist Jane Blundell stands out as an artist who loves and understands the properties of watercolor more than anyone else I've ever met! She's created two wonderful books with charts for mixing colors and her website is full of tutorials and resources for studying color and exploring other supplies. Today we had the pleasure of finally meeting in person.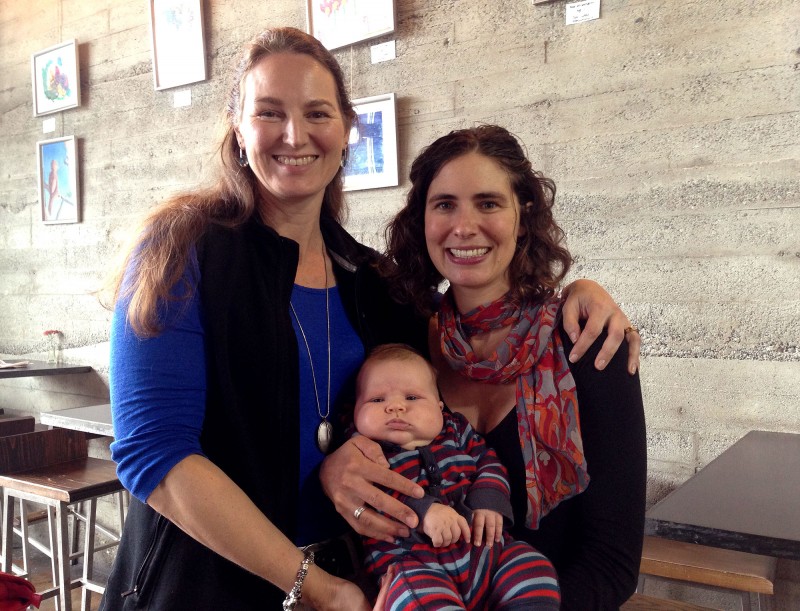 There's nothing like filling a table full of art supplies to experiment with! Jane hooked me on travel brushes last year and after playing with more of her brushes today, I have a shopping list of others I'd like to purchase from Rosemary and Co (notably the R12 dagger and R9 squirrel mop).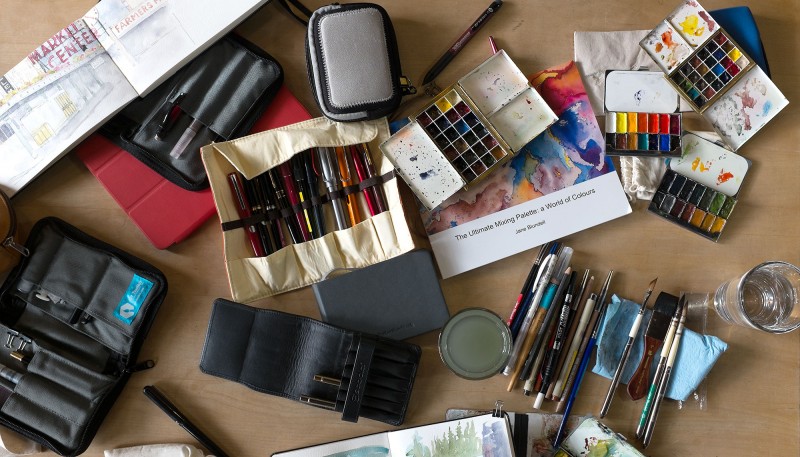 Jane is teaching a series of demos and workshops at Daniel Smith in Seattle. We're lucky to have her in town, I highly recommend attending one of her events!
Free demos, Sketching in Watercolor Plein Air, Saturday September 19th, 10:30-11:30 and 1-2pm
Exhibition Gala Reception, Saturday September 19th from 4-6pm at Daniel Smith Seattle
Workshops, Sketching in Watercolor Plein Air, September 20-21