I made it safely to Beluga, Alaska! It was a grey, rainy trip through Anchorage, but I had the fun of sitting copilot in a small Cesna flying with Spernak Air. While waiting for my flight, I sketched this Cesna 207. The airport staff in told me that it's Alaska's "state bird", the plane used to access remote villages.
Now in Beluga, I've met up with ornithologist Nate Senner and his lovely team. More to come about his research and the region!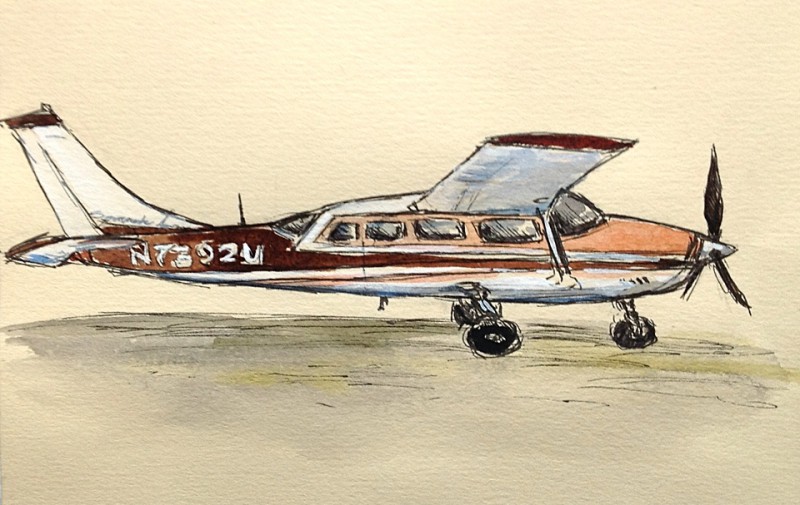 This is the first in a series of blog posts from the field. Read the next one!