Last night I saw Malian musician Habib Koité and Bamada at the Triple Door in Seattle. Habib's music transports me back to Mali, West Africa, and it's always treat to see them in town. (View their tour dates.)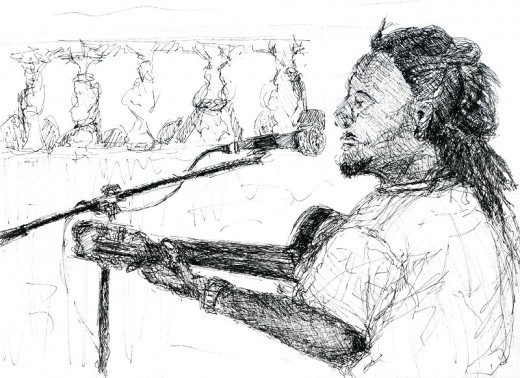 I first saw Habib play in Bamako, Mali, while I was there with a Carleton College study abroad program to study french and Malian culture in 2002. Throughout my time in Mali, I always carried a sketchbook and found myself more comfortable with a pen and paper rather than a camera. While my camera was a piece of technology that came between myself and others, my sketchbook invited people to approach and was the beginning of many friendships for me.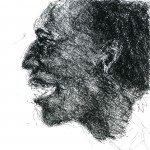 After seeing Habib and Bamada perform, I became friends with Madou Koné, his incredible tamani (talking drum) player. Madou and I delighted in sharing our mutual interests in art: painting and music.  We since have visited both in Mali as well as in Minneapolis and here in Seattle. When we do connect, I am reminded how artists working abroad are ambassadors to the rest of the world, bringing people together through universal languages.
If you're interested in listening to Habib's music, here's one of my favorite songs and links to albums:
Afriki (his newest), Foly! Live Around the World
, Baro (my favorite), and
Ma Ya.