Today I tidied up my summer studio space which consists of 1/2 of the garage. Garages have high entropy, but after a go-over with a shop vac, things are looking better. When the weather is nice, the light and ventilation is fantastic. In the winter… well, maybe I'll just head south to Antarctica. On the housing note, though, I am keeping my eyes open for living/studio space in Seattle! Let me know if you have any ideas…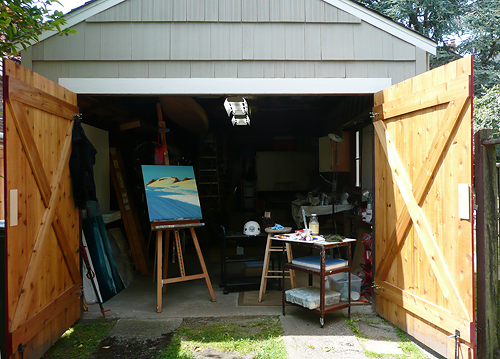 My Golden Crackle Paste experiments have all dried and after lightly sanding the surfaces, I sealed them with Golden self-leveling gel. Today I did two small studies exploring an idea for a series "Tools of Trade." I'm thinking about painting the gear I use in the field both big and small. Process is such an important part of my work- the logistics and gear necessary to access ad work in field sites are often complicated!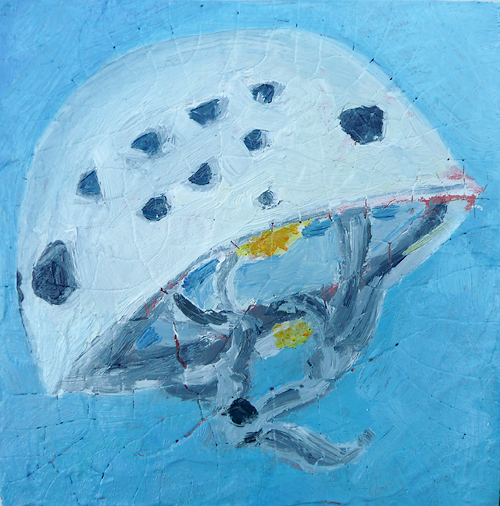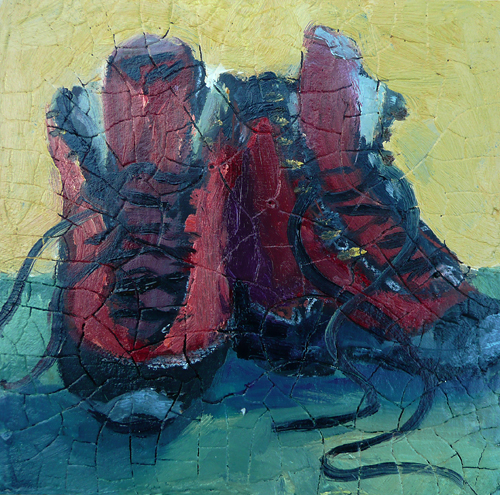 While the crackle paste is fun, I'm not sure if it adds anything to these particular subjects. I'd like to try some iceberg/mountain landscapes later this week. If you have any opinions, please let me know! My web designer (and sweetie) is out of town through next week, but I will soon have a comments section. For now, though, I welcome emails.