Fall is all of a sudden in high gear! My daughter is now four months old and I'm squeezing in sketching during naps and outings. We recently had a lovely family vacation in the Methow Valley, tucked in the foothills of the North Cascades. Here's a peek into my sketchbook.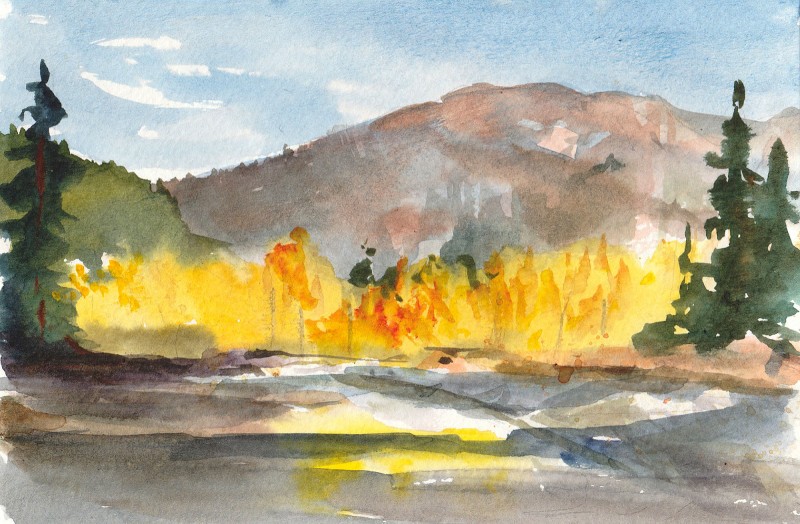 I loved these fall colors and tried to keep this loose. For folks just starting out with watercolor, I often suggest warming up with a page of only colors. It's fun to experiment with mixing the colors you see and without worrying about composition.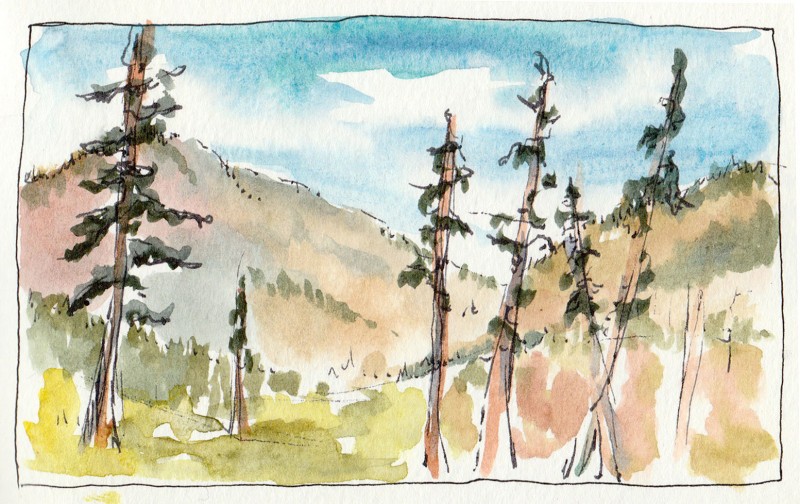 Looking into the hills… and a cute airplane. My dad and father-in-law took a flight over the North Cascades. I was a bit envious!