This month I had the pleasure of visiting University Child Development School (UCDS) for two days to share my project Imaging the Arctic and teach the students tools for field sketching. On the first day, I gave an assembly presentation to the school and met with the 4th and 5th graders for a workshop. We used a Bird Box from from the Burke Museum which gave us actual specimens to draw from!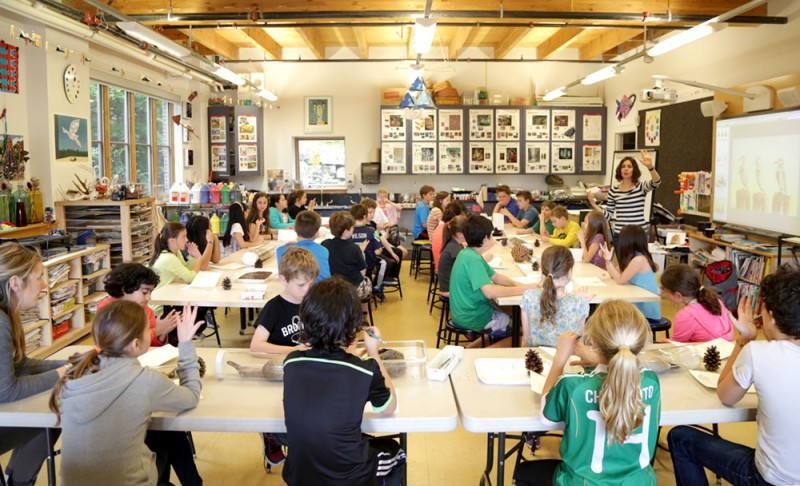 The students were fantastic and filled accordion style journals with pencil and watercolor studies.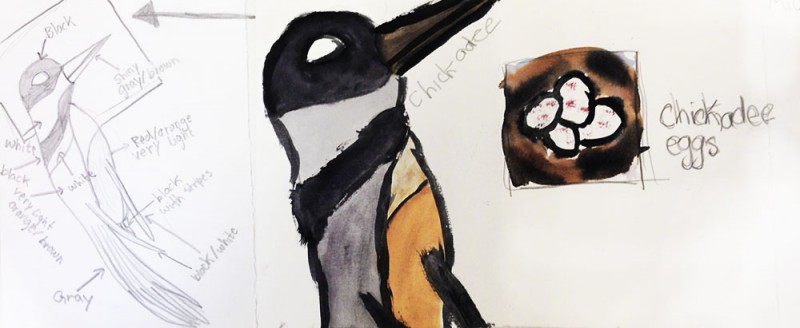 On my second visit, I met with the pre-K and K kiddos to take them on a virtual art expedition to Greenland. We prepared for sketching in the cold, and explored elements of the Arctic environment, from icebergs to polar bears, seals, and narwhals.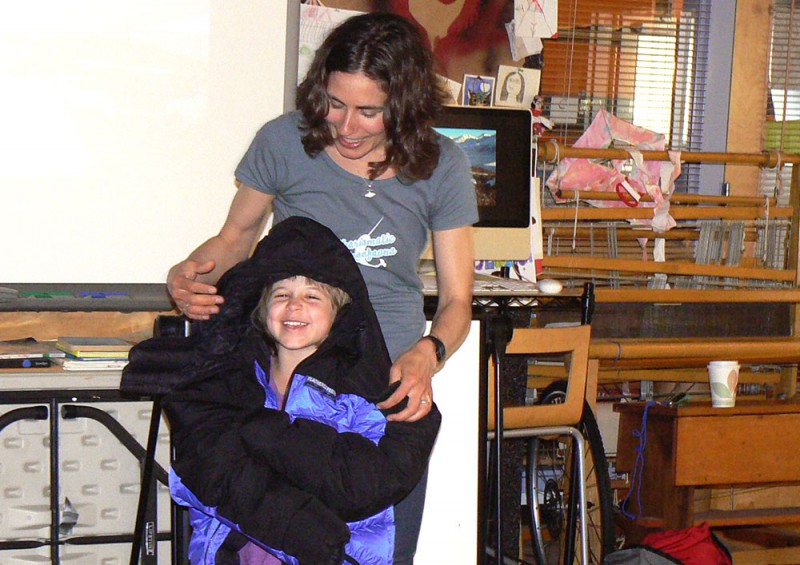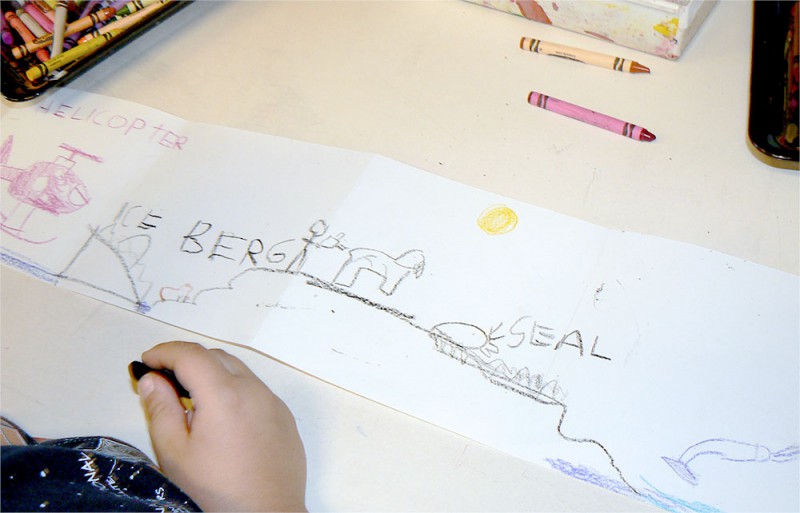 A highlight for me was having two young boys come in during lunch holding notebooks. They shyly came up to me and said they wanted to show me their sketches. They'd been so inspired by the workshop that they sat in a window during recess and sketched everything they saw! Their teachers said she'd never seen them sit quietly for so long! I also loved seeing this wall of "expeditionary art" paintings that the young students completed after my visit. (Can you guess which images are mine?)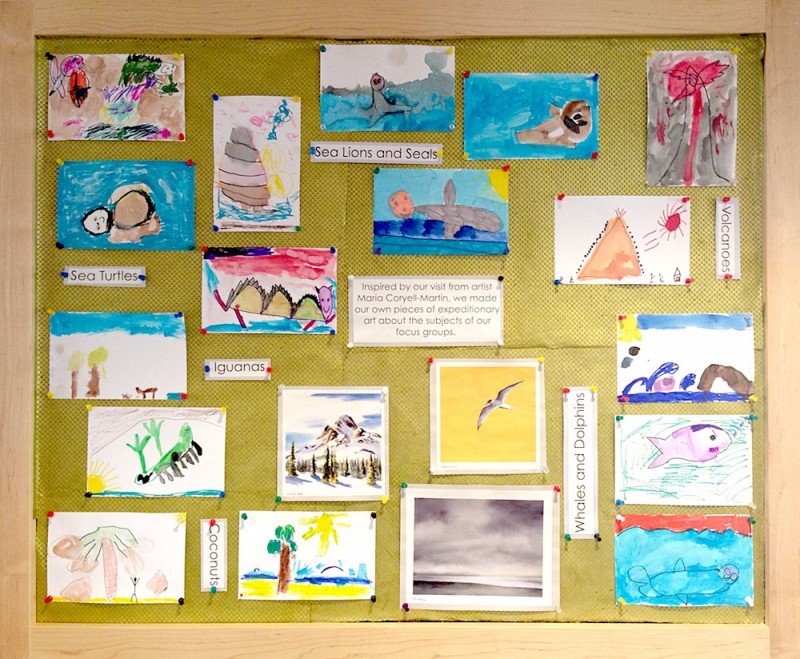 It's a privilege to work with kids and I'm thrilled I could inspire them. I'm often reminded of what my first grade teacher (and amazing peace activist) Aki Kurose told me, "a creative person is never bored!"