I've had a long-time dream to take a hot air balloon ride for my 30th birthday. My family promised me one as a gift, and I was finally able to redeem it last week! My husband Darin and I went up in the air with Morning Glory Balloons in the Methow Valley, one of our favorite places in the world. We met with balloon operators Kurt and Melinda early in the morning, and after a final weather assessment, they unloaded their equipment. Laying out a large tarp and fan, they prepared to inflate the balloon.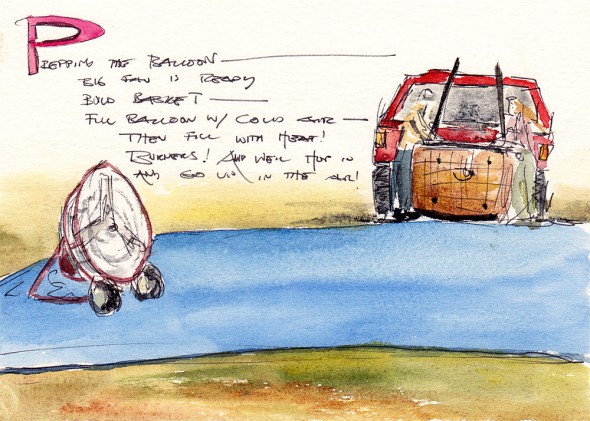 The burners roared as they tested them before anchoring the basket to the balloon.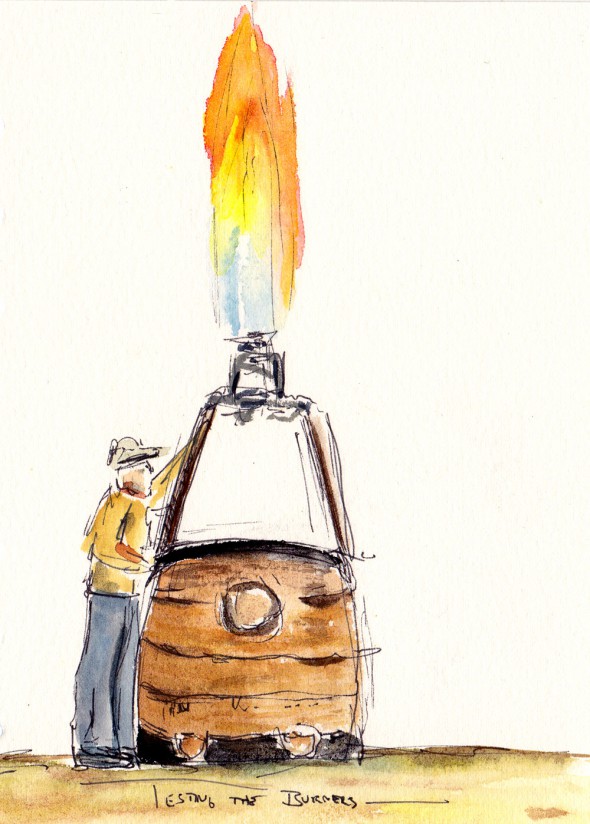 As it inflated, the balloon billowed larger and larger, filling it's 60′ tall and 60′ wide form.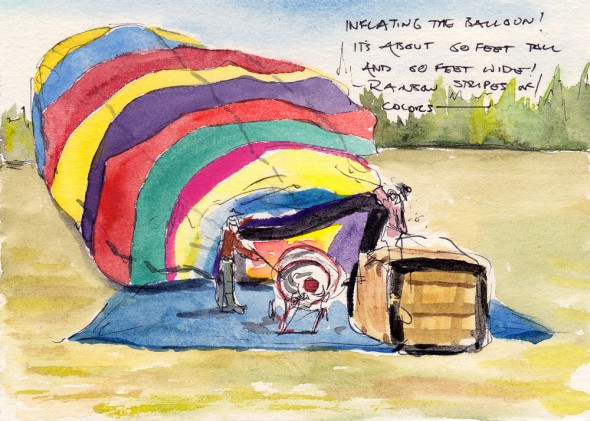 It grew and grew… until it was just about ready to go!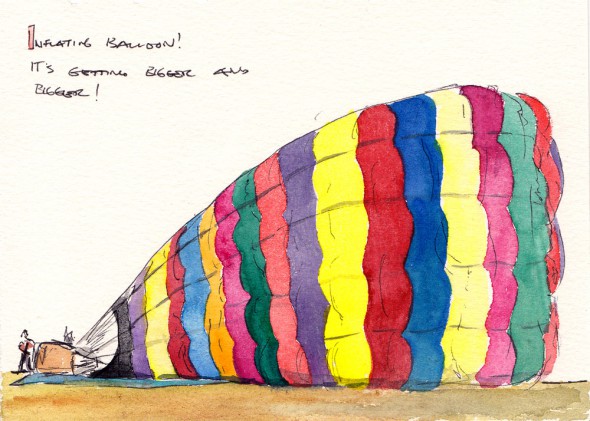 Finally, the burners roared again, filling the balloon with heat and it was time to hop in. We gently lifted up off the ground and sailed off. I loved it!
It was a memorable and lovely experience. Thanks to my family for the wonderful gift!