We had our first taste of the coming spring today in Seattle with sunshine and a warm breeze in the air- it was wonderful! Darin and I took a walk to one of my favorite places, the Union Bay Natural Area. It's a former landfill that's been restored to a beautiful wetland that now is one of Seattle's birding hot-spots. I found a sunny patch and started the following sketch of cattails, number three in my 5×5 series this month.
The sunset and changed the light dramatically before I was able to complete the sketch, so I finished it in my studio. Now it looks like this: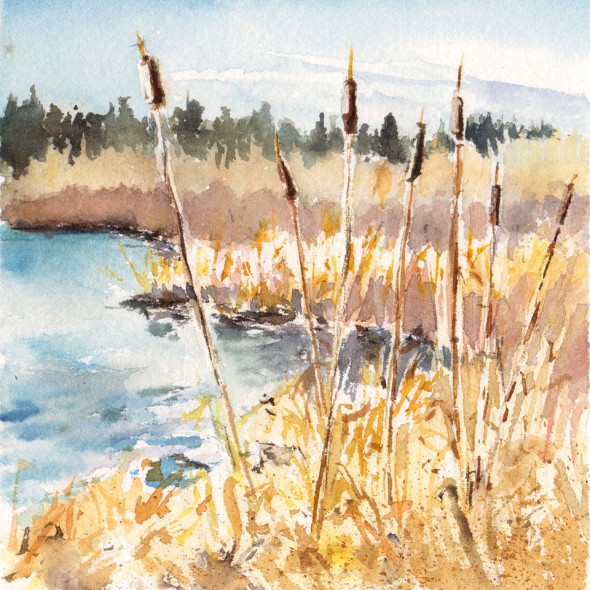 I think the challenge in depicting detailed scenes is to simplify them as much as possible with big shapes. Then the trick is to suggest foreground details through calligraphic strokes and textures. Practice helps, too!