High Latitudes Part 1: Onward and Upward
This is part 1 of series of posts about my High Latitudes Expedition in East Greenland.
Heading to Greenland to paint with walrus researcher Dr. Erik Born, I packed light to avoid baggage fees. Somehow I squeezed everything into the following three bags.

Getting to Greenland is a bit of a project in and of itself, and it took several days of travel to reach. From Seattle I headed to Copenhagen, where I had a layover of one night and took some time to explore and sketch.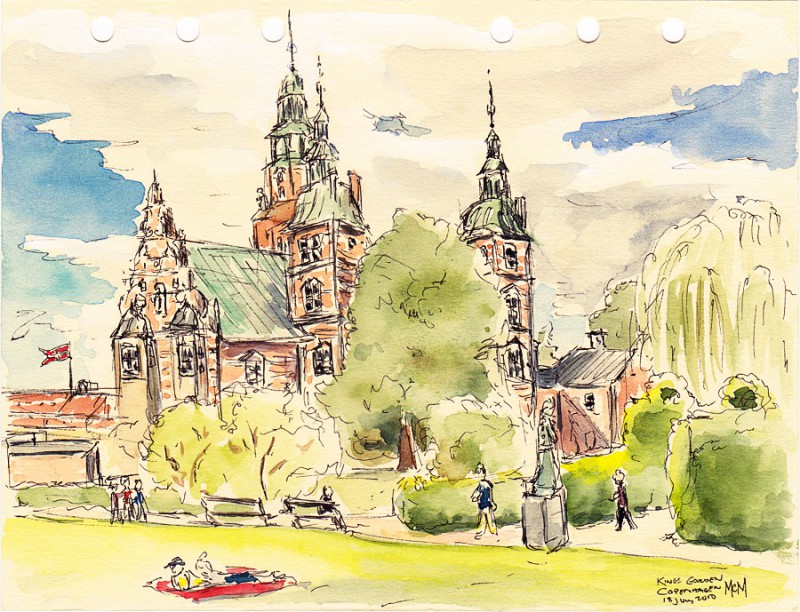 The following day, I finally met up with the other members of the walrus project team. It was great to finally have faces for everyone's names!

All together we flew from Copenhagen to Iceland (where we spent a night) and finally on to East Greenland.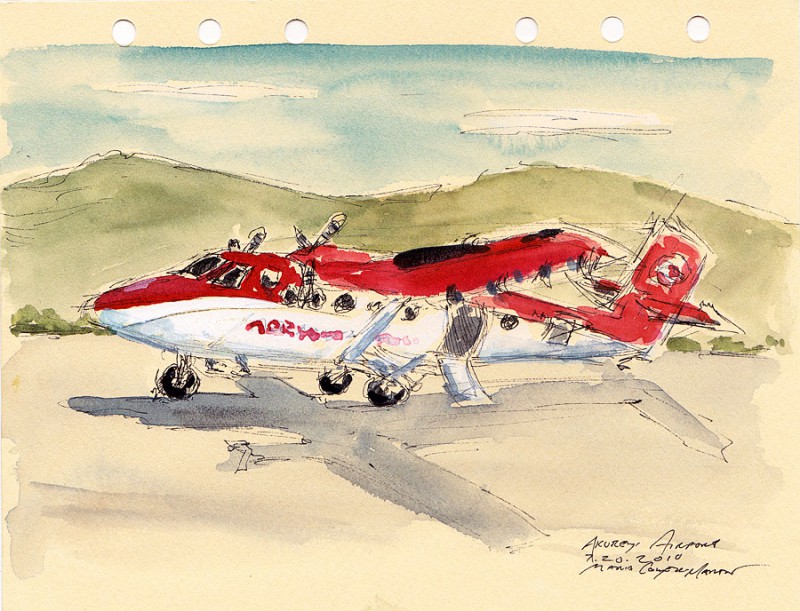 Our destination was Daneborg, which is located at about 74 degrees N within the NE Greenland National Park (world's largest park). It's a base for the Danish Sirius Sled Dog Patrol as well scientific research. Flying in, I had my first glimpse of Sand Island, where we were planning to camp for two weeks for the walrus research.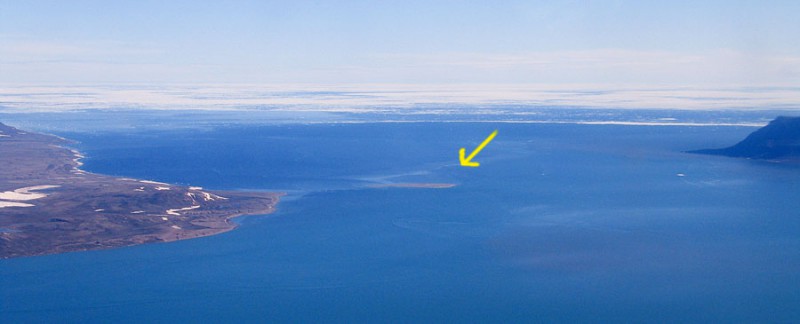 It's that tiny island there.
But before we were able to head to Sand Island, we had some preparations to do in Daneborg, and I also had time to explore and paint.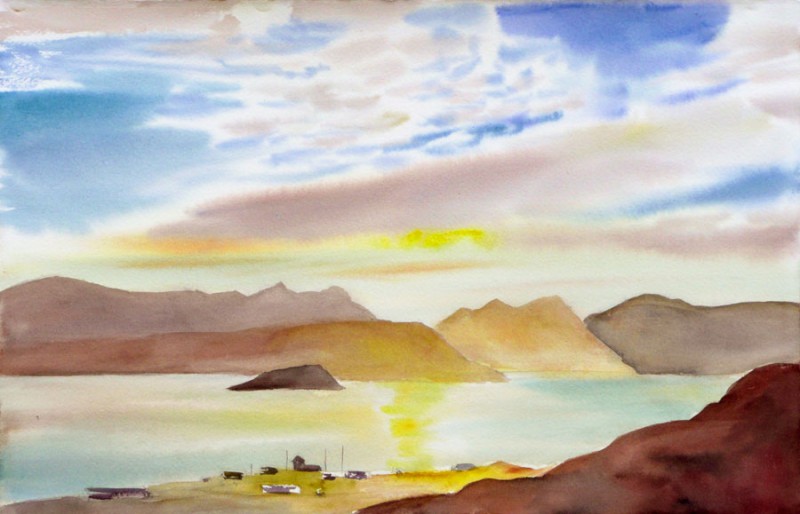 Continued in High Latitudes Part 2: Daneborg, Base of Operations.